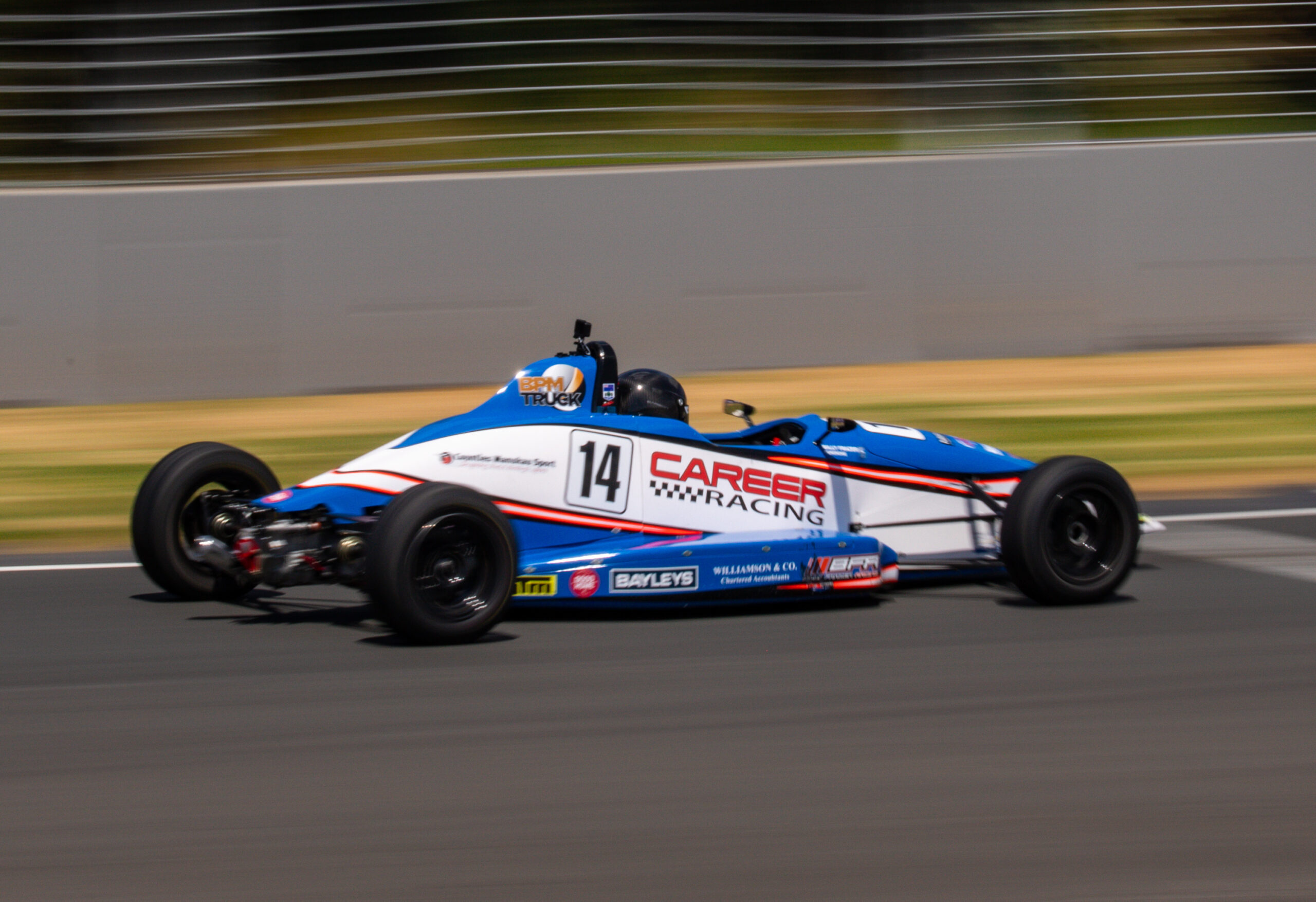 Billy Frazer takes control of ITM NZ Formula Ford Championship
Billy Frazer has taken control of the ITM NZ Formula Ford Championship with just one round to go. Following another two race wins at the weekend, Frazer now holds a 22-point lead over the second-placed Callum Crawley.
The weekend started with Zac Stichbury taking the Evolution Motorsport Pole award in Saturday morning's qualifying session. Stichbury made a good showing in Saturday's race but it was Thomas Boniface who crossed the line first. Unfortunately for Boniface, damage sustained during the race would cause him to fail post-race technical checks which handed the win to Frazer.
Sunday morning's race got off to a heated start with a six-car gaggle fighting at the front. Crawley, Ngatoa, Stichbury, James Penrose, Frazer and Boniface all battled for sheep stations on the opening lap before a collision between Frazer and Penrose changed the dynamic of the race.
The pair ran off the road as a result and fell to the rear of the field leaving Crawley, Ngatoa, Stichbury and Boniface to decide who would cross the line first. Boniface looked to have the speed to make up for his Saturday heartbreak as he made a bold manoeuvre around the outside of Crawley and Stichbury to take the race lead at the midway point of the race.
After more intense squabbling for the lead, it all boiled over on the final lap when Boniface and Stichbury came together, sending Boniface backwards into the concrete at turn five and ending his race.
Crawley won whilst Kaleb Ngatoa crossed the line alongside Crawley in a very close second, just 0.055s off the win. Stichbury finished in third.
It was what has become typical NZ Formula Ford racing, the battle out front was fierce and dynamic with positions being traded at every corner. Whilst Frazer was out in front, second place was hotly contested between Crawley, Ngatoa, Stichbury, Penrose and Murphy.
A late-race charge from Ngatoa saw him almost catch Frazer to battle for the lead, but a little squabble with Crawley over second changed his priorities and left the win out of sight. Frazer won again despite a few challenges early on from second-placed Crawley with Ngatoa taking third.
The championship picture has changed drastically with Frazer now holding a 22-point lead heading into the final round. Crawley now sits second, six points ahead of the now third-placed Penrose.