MotorSport New Zealand Heads of Department
The Heads of Department are selected by the Board annually and assume key responsibilities that contribute to the sports success. Their primary duties include coordinating and reporting departmental activities to the Chief Executive Officer, ensuring adherence to assigned responsibilities by department personnel and overseeing training requirements. Their roles are essential in promoting coordination and efficiency within each of their departments which helps us to continue the journey of taking motorsport to greater places.
MOTORSPORT NEW ZEALAND HEADS OF DEPARTMENT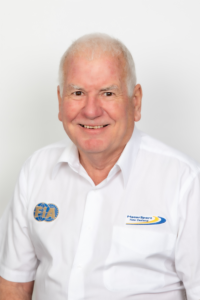 Wade Paterson | Chief Steward

Wade's role is to oversee the leadership and development of MotorSport New Zealand appointed Stewards across the country. Wade is a part of the Eastern Southland Car Club, the place where he was introduced to the sport by a friend. Wade has competed in all areas of the sport, from ClubSport to Rallying and to Race! Wade volunteers because he is a big believe in giving back, especially to the sport that has been such a major part of his life.
E: hisfault@xtra.co.nz | M: 027 433 5852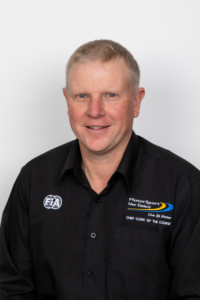 Craig Finlayson | Chief Clerk of the Course

Craig has been a part of the MotorSport New Zealand race Championship management team for the last 18 years. He stepped up to the Chief Clerk of the Course role in 2020. Craig also has experience as a Clerk of the Course in various Supercars events, and has worked alongside Supercars Race Director Tim Schenken and F1 Race Director Michael Masi. Craig is very passionate about his role and does a fantastic job ensuring Clerks of the Courses, of all experience levels, continue to upskill themselves.
E: craigfin75@gmail.com | M: 022 388 5969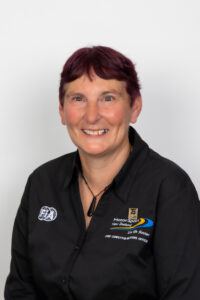 Tracey Stringer | Chief Competitor Relations Officer

Tracey is responsible for the growth and development of CRO's all over the country. Tracey has been volunteering in motorsport for over 25-years and alongside her Chief CRO role is also a Clerk of the Course, past President and current member of the Wairarapa Car Club.
She got into volunteering because she loves the sport and the people involved. "I get to hang out with my friends, doing something I love!". Tracey is the ultimate people person and she is a huge asset to the team.
E: tracey@wairarapacarclub.org.nz | M: 027 246 4614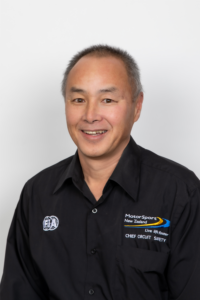 Dom Kalasih | Chief Circuit Safety Inspector

Dom's role is to work with the FIA and MotorSport New Zealand to ensure all of our circuits meet the safety requirements to hold events. Dom first got involved with the sport at an early age when his father started racing, but he has also competed at a high level himself too. Claiming the NZ Formula First (Vee) title in 1992/93. Since he stopped racing, Dom has been actively involved in Formula First, sitting on the FVANZ committee which organises the championship. Dom loves to give back and wants to continue to contribute in improving the sport moving forward!
E: dom@transporting.nz | M: 027 441 4309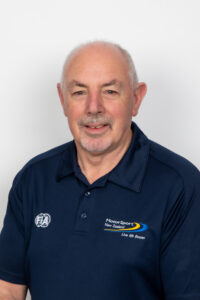 Devan Gregory | Chief Technical Officer

Devan is responsible for MotorSport New Zealand's technical department which encompasses writing and reviewing technical regulations to ensure competition parity and safety. Devan also manages and maintains the sport's relationships with our technical alliances such as the FIA, Motorsport Australia, NZTA and LVVTA.
E: devan@motorsport.org.nz | P: +64 4 815 8015 (Option 7) | M: +64 21 745 056