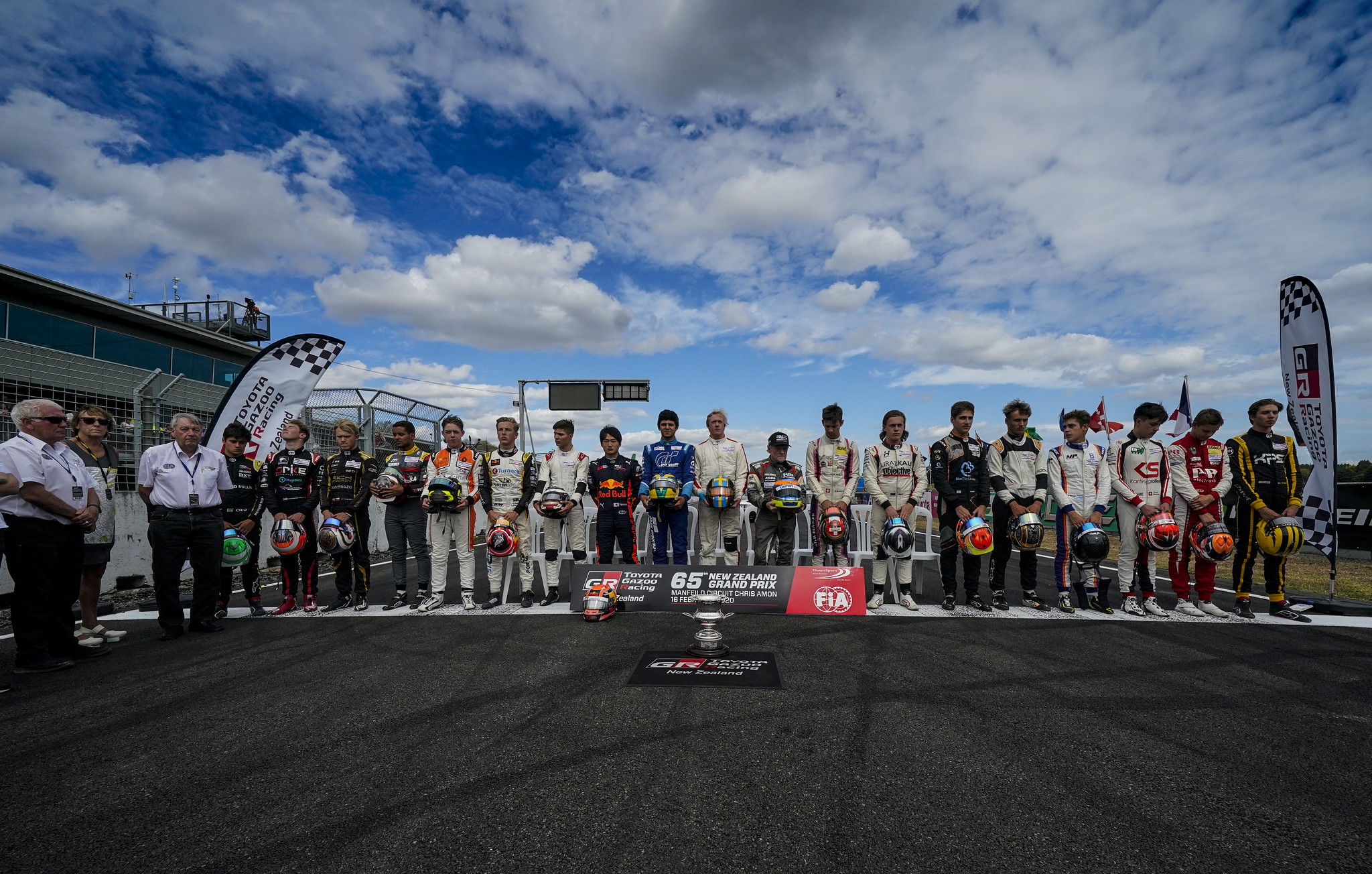 Competition Licences
With MotorSport New Zealand competitions licences starting from as little as $90, and available from 12-years-old, you can enjoy motorsport in a low-cost and safe environment. Bring your own road or race car to the hundreds of MotorSport New Zealand permitted events happening most weekends across the nation.
You can now manage your licence and details online via MotorSport Online.
Our MotorSport New Zealand team are also available to help you through the process or answer your questions on how to upgrade your licence as you climb the motorsport ladder.
To be eligible for a MotorSport New Zealand Licence, you will need to be a member of an affiliated car club. You can find a comprehensive list of clubs near you at motorsport.org.nz/clubs.
Competition Licence FAQs:
How do I apply for a licence?
There are five different types of MotorSport New Zealand Competition Licence. You can find these licence types and the steps to apply for them further down this page or by clicking here.
Can I get a MotorSport New Zealand Licence if I was born overseas?
If you live in New Zealand full-time and you are either a citizen, a resident or hold work visa (valid for more than 12 months), the answer is yes.
For applicants born overseas, we are required by the FIA to obtain a clearance from the Motorsport authority (ASN) of their country of origin.  This clearance is required regardless of whether the applicant has previously competed in any form of motorsport or not. All Non-New Zealand Citizens are required to go through this process before any form of Competition Licence can be issued.
If you are not a citizen or permanent resident of New Zealand (holiday or student visa), MotorSport New Zealand cannot provide you with a Competition Licence as per the rules of the FIA.
To compete in New Zealand, you would need to obtain a Licence from the Motorsport Governing Body (ASN) of your country of citizenship/residency and then compete under Foreign Participation. Please refer to Schedule L of the current MotorSport Manual for more information or you can discuss this directly with your ASN.
I have lost my licence card, how do I get another one?
Yes, we can issues you a replacement MotorSport New Zealand Licence card. Please contact morgen@motorsport.org.nz to arrange a reprint.
If your licence is due to expire within the next two months, you can instead apply for a renewal within MotorSport Online.
*Reprints may incur a fee
What is a Medical Review and do I need one?
For national licences, you will declare any medication conditions or medication you are taking upon application. For new declarations, this is sent to the MotorSport New Zealand Medical Assessor for review. If the medical assessor needs more information to clear you for competition, he will email you directly with instructions/forms.
A review date may be set for future renewals to ensure your condition has not worsened and you are still fit to compete.
International licences and first time Junior C/R grade applications require a form completed by a doctor upon application and these too are reviewed and approved by the MotorSport New Zealand Medical Assessor.
It is recommended if you have any existing medical conditions that you apply a few weeks before requiring your licence to ensure there is enough time to complete the required review.
All medical information and documents are kept strictly confidential and are only seen by the MotorSport New Zealand Medical Assessor and Licencing staff.
Competing Overseas (Visas)
If you are planning on competing outside of New Zealand, it is important that you apply for the appropriate licence and visa well in advance.
Tasman Visa: for competition in Australia only
The World Motor Sport Council of the FIA has approved a request made jointly by Motorsport Australia (formally known as CAMS) and MotorSport New Zealand for mutual recognition of competition licences in accordance with the Trans-Tasman Agreement for events listed on the sporting calendars of each Governing Body. Other events may be selected for inclusion should both MotorSport New Zealand and Motorsport Australia agree.
To apply for a Trans-Tasman Visa, competitors should access the Licences tab in the MotorSport Online system and specify the name of the event(s) they wish to compete in.
By submission of the application for a Trans-Tasman Visa, the competitor shall agree to be bound by the rules (procedural, judicial and technical) of Motorsport Australia for the duration of the Visa.
Foreign Participation Visa: for competition overseas excluding Australia
Some overseas national events may be permitted by the host ASN to allow for foreign participation and will be detailed in the event's supplementary regulations. Licence holders wishing to compete in such an event must first obtain a Foreign Participation Visa from MotorSport New Zealand.
Please contact MotorSport New Zealand if you would like further information on this.
Please note Foreign Participation Visas are automatically issued to International Licence holders.
International Licence Upgrade:
International Licences are only required for high-level international events and are not for general overseas competition.
MOTORSPORT NEW ZEALAND COMPETITION LICENCE TYPES