INDUCTED AS INAUGURAL MEMBERS IN 1994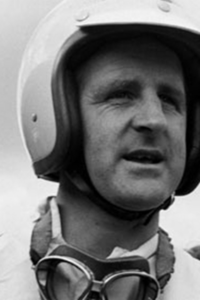 The late Chris Amon

Widely regarded as New Zealand's most talented driver, Chris Amon's ability led him to Europe and Formula One at just 19 years old. Although he managed to stay at the top of his field for 14 years – he was number one for the Ferrari F1 team from 1967 to 1969 – victory eluded him. However, wins did come in events like the Le Mans and Daytona 24-hour races and the New Zealand Grand Prix. Now back in New Zealand Chris Amon has strong links with Toyota developing road cars.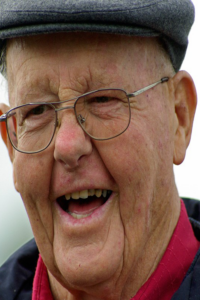 The late George Begg

An engineer by trade, George Begg started to engineer and build cars in 1964. After a stint at the McLaren factory in Great Britain, he came home and built the single seater McBegg. Between 1969 and 1973 he teamed up with Fred McLean to build the FM series of V8-engined Formula A cars. A change in tax laws ended George Begg's construction days but not before he had played his part in an important and exciting time in New Zealand's motor sport history.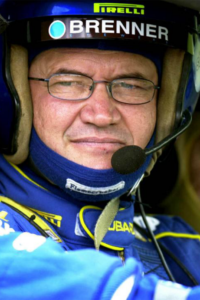 The late Peter "Possum" Bourne

From the time when he finished third in his first rally, Possum Bourne was destined to become one of New Zealand's top rally drivers and one of the countries leading personalities. After starting in V8 powered Mk 1 Fords, his professional career took off when he linked up with Subaru. Although devastated by the death of his long time co-driver, friend and business partner Rodger Freeth in the 1993's Rally of Australia, Possum Bourne continued driving and with expatriate Tony Sircombe won the Asia/Pacific title dedicating it to his friend's memory. Sadly Possum died as the result of injuries received in a car accident at Cardrona in 2003. His funeral brought the nation and the motorsport world together in their grief over arguably one of New Zealand's most admired sporting ambassadors.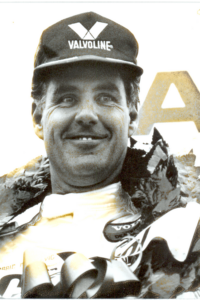 Robert Francevic

Always outspoken, Robbie Francevic was able to back up his words with success on the track. He became a household name in 1966 when he and his team designed and built the famous "Colour Me Gone" Custaxie in which he won twenty races and the 1967 Saloon Car Championship. In his time Robbie Francevic also won the 1985 inaugural Wellington Street race and the Australian Touring Car Championship in 1985 and 1986. Robbie still has an occasional outing in events like the Dunlop Targa.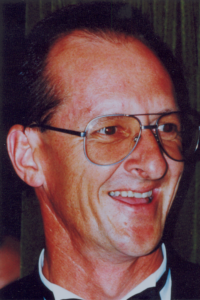 The late Dr Rodger Freeth PHD, MNZEI, MNZIP

From a doctorate of Philosophy in Physics to winner of the inaugural New Zealand Motorsport's Personality of the Year award, Rodger Freeth had a glittering academic and motorsport career. Although his first love was motorcycles, he went on to become one of New Zealand's most respected rally co-drivers, first with Neil Allport and then with Possum Bourne. As a driver he also won TraNZam titles in his Starlet. Rodger lost his life in a tragic accident during the 1993 Rally of Australia.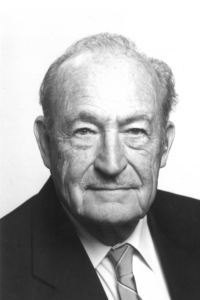 The late Ron Frost

Ron Frost's 40-year involvement in the administration of motorsport could justifiably win him the title "Mr New Zealand Motorsport". During the heyday of the Tasman Championships, it was his contacts and negotiation skills that brought many of the world's top drivers to the Australasian fixture. He was President of the Association of New Zealand Car Clubs (later MotorSport New Zealand Inc) from 1958 to 1977 and took an active part in the international scene through his involvement with the FIA and the World Council of Motorsport.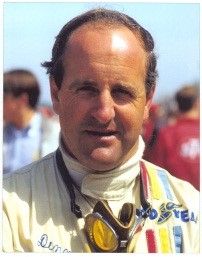 The late Denny Hulme

Another of the illustrious names to have come from the NZIGP Driver to Europe Scholarships, "Denny" Hulme went on to win the 1967 Formula 1 Driver's World Championship and eight Formula 1 Grand Prix from 1967 to 1974. With fellow Kiwi Bruce McLaren he also dominated the CanAm series from 1968 to 1972. He continued to compete into his 50s in historic and celebrity-style events as well as being in demand for Bathurst where he died of a heart attack doing what he knew and loved best.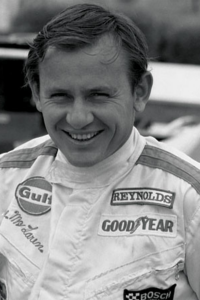 The late Bruce McLaren

After being awarded a scholarship to drive in Europe in 1958, Bruce McLaren quickly established himself as a force to be reckoned with. In 1959 he became the youngest driver to win a Grand Prix when he won his first Formula One Grand Prix in America; it was the start of a career which would see many high profile victories. Bruce McLaren died testing a car in 1970, but his name lives on with the team he created and the work he did developing racing cars.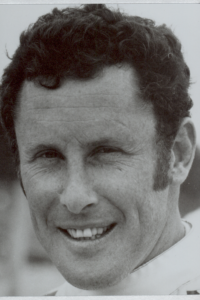 The late Graham McRae

Graham McRae was a successful engineer/driver much in the mould of Bruce McLaren. In 1969 he was awarded the Driver to Europe scholarship and showed a promising start in Formula 2. Often driving cars he had designed, he was a consistent winner of F5000 in Australasia, Great Britain and America. He also won the Australian Grand Prix three times and clinched the Australian Drivers Championship. An extremely talented driver and engineer, he could have reached the pinnacle of motorsport, but chose a different route.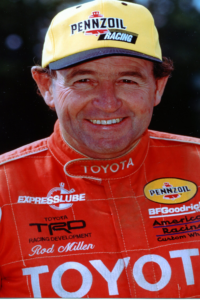 Rod Millen

One of New Zealand's top rally drivers, Rod Millen achieved success in many parts of the world. After teaming up with Mazda to develop and race the RX3, he quickly established himself as New Zealand's number one rally driver with three championship wins. In 1978, he moved to America where he continued to win races and where he set up a successful business in special vehicle projects. A frequent visitor to New Zealand, he is still regarded as a kiwi by fans who take pride in his achievements.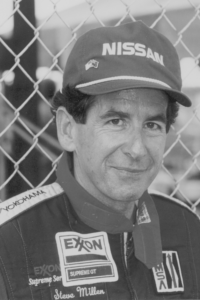 Steve Millen

Steve Millen is one of a breed of drivers New Zealand seems to produce, capable of winning anything with four wheels while at the same time enjoying every minute of their racing. His greatest success at home came in circuit racing when he won the New Zealand International Grand Prix in 1980. Like his brother, Rod, he moved to America where he also set up a successful business and has raced Indy Lights and trucks. He won the Sebring 12-hour and Daytona 24-hour races in 1994.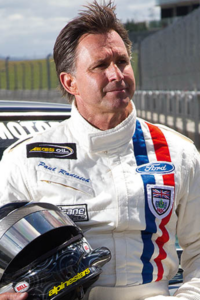 Paul Radisich

Paul Radisich exemplifies the qualities needed to succeed in any endeavour; dedication and perseverance. He competed in Formula Pacific in New Zealand before trying to break into Formula 3 in Britain. When his lucky break failed to come, he turned to American Super Vee racing then the British Touring Car Championship. He went on to win the FIA Touring Car Challenge at Monza in 1993 and moved to Australia to continue with his career in the Australian V8 Supercar Championship.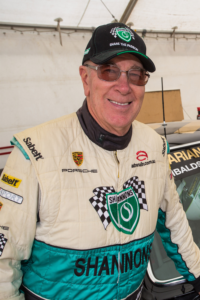 Jim Richards

Throughout his career "Gentleman Jim" Richards earned a reputation as a fair and honest racer, always giving his best but never displaying the win-at-all-costs attitude that some others show. Although he raced in rallies and speedway, his greatest success came in saloon cars. His association with Sidchrome meant a move to Australia in 1975 where he won the Bathurst 1000 five times. Australian journalists gave him his nickname, a fitting tribute to one of New Zealand's most successful ex-pat racers.
INDUCTED AS INAUGURAL MEMBERS IN 1995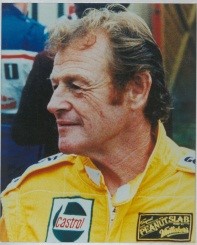 Kenneth Smith

In a career spanning many decades, Ken Smith has achieved success against the best local drivers and against those from overseas who have competed here. In his time he has won the New Zealand International Grand Prix and has picked up five New Zealand Gold Star Championships. Many thought his career was over when he underwent a triple heart bypass in 1987, but within three months he was back on the track and winning races; a perfect example of his talent, determination and courage.
INDUCTED AS INAUGURAL MEMBERS IN 1996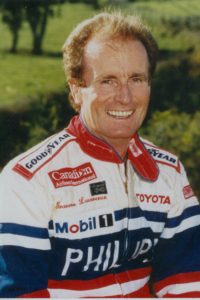 Graeme Lawrence

Since placing fifth in his first race in Levin in 1965, Graeme Lawrence has had a long and distinguished career in motorsport. In 1969 he won the Tasman Cup in the ex Chris Amon's 2.5 litre Ferrari. A career highlight came in 1975 when he won the New Zealand Gold Star and placed second in the Tasman Championship. Despite serious injuries from a racing accident in a Formula 5000 Lola, he went on to find success largely in Southeast Asia in the seventies and eighties.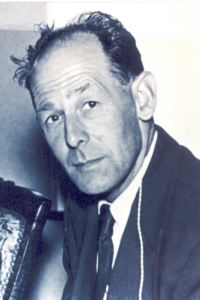 The late Ron Roycroft

A true all-round motorsports person, Ron Roycroft achieved success driving on sand, cinders, gravel and seal and collected over 200 awards in all types of speed events during a long career which started in 1933. He gave New Zealand one of its great motorsport moments in 1957 when he led the country's own Grand Prix for ten laps before retiring; the next year he placed third. He retired from driving in 1963 but never lost his interest in the sport or his enthusiasm for sharing his knowledge of cars.
INDUCTED AS INAUGURAL MEMBERS IN 1998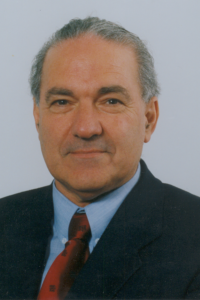 Morris Chandler

As president of MotorSport New Zealand from 1977 to 1998, "Morrie" Chandler's never diminishing drive and energy led the sport. As founding chairman of Rally New Zealand, he succeeded in getting the country on the map through its inclusion in the World Rally Championships. His contribution to international motorsport came through his involvement with the FIA. One of the sport's most dedicated promoters, Morrie Chandler was also an accomplished rally driver in a Skoda and later in Mitsubishis.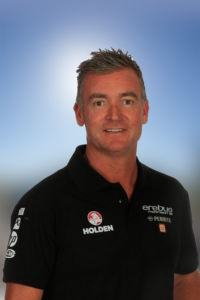 Craig Baird

With a host of New Zealand Motor Racing titles to his credit Craig Baird can rightfully claim to be one of New Zealand's most successful racing drivers. After making his mark in karts then Formula Ford and Formula Pacific, he made the transition to saloons winning the New Zealand Touring Car Championship four years in a row. After two seasons in the UK Craig set up home in Australia and took up a drive in the successful Australian V8 Supercar Championship. He was awarded a Member of the New Zealand Order of Merit in 2010.
INDUCTED AS INAUGURAL MEMBERS IN 2003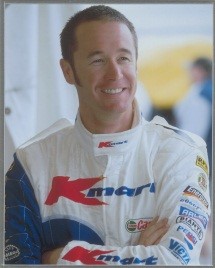 Greg Murphy

An outstanding driver from an early age in karting, Greg Murphy went on to win all the major single seater titles in New Zealand before taking on Australia. Top Formula Brabham and two litre touring car drives in 1994/95 caught the eye of the Australians and slingshotted a successful start to a saloon car driving career that to date has included two Bathurst 1000 and two Sandown 500 titles. Lack of funding hampered efforts to gain an Indy Lights driving contract in 1998 and he turned back to Australia where he has pursued the V8 Supercars title, finishing second in 2003.
INDUCTED AS INAUGURAL MEMBERS IN 2006

Dave McMillan

Dave McMillan was a dominant single seater driver of the late 1970s – Gold Star champion in 76/77, 78/79 and 79/80 and winner of the New Zealand Grand Prix in 1981. He then headed overseas to the US to pursue his dream of a professional racing career in IndyCars, but his hopes were cut short by a serious injury accident. He has had a very successful career managing teams which have won, among other trophies the Atlantic Championship and the Long Beach Grand Prix. He has never lost his love for and interest in New Zealand motorsport and over the years has helped many young mechanics, and more recently drivers, to gain experience or launch careers in the States.
INDUCTED AS INAUGURAL MEMBERS IN 2009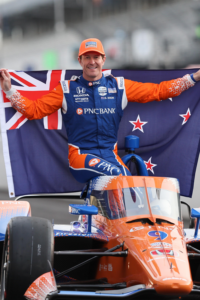 Scott Dixon

When, in 1993 at the age of 13, Scott Dixon was granted a racing licence under a special MotorSport New Zealand dispensation, few predicted what a prolific race winner he would become. With no experience, Scott won the Formula First championship in his first season. In 1997, Scott crossed the Tasman to take third place in the Australian Formula Holden Championship and was named Rookie of the Year, winning the championship the following year. In 1999 Scott earned a test drive in a PACWEST IndyLights car and he was awarded the prestigious Jim Clark Trophy, an award he received again in 2001 and 2004. He switched to the CART series in 2001, taking another Rookie of the Year award. In 2003 he shifted to the Indycar Racing Series winning the championship. In 2008 he claimed his greatest victory to date, winning the famous Indianapolis 500 from pole. It was one of a record-equalling six IndyCar wins for the season and delivered him his second championship. Awarded a Member of the New Zealand Order of Merit in 2009, he continues to be a great ambassador for his country and motorsport.
INDUCTED AS INAUGURAL MEMBERS IN 2012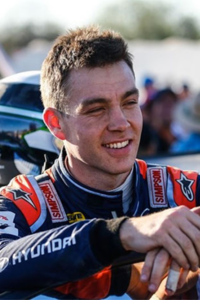 Hayden Paddon

From the small town of Geraldine, Hayden Paddon has taken the world rally scene by storm. Hayden began go-karting at the age of six displaying a natural flair for the track and began turning heads by claiming several regional, national go-karting and rally championships. In 2006, aged 19, Hayden debuted in the New Zealand Rally Championship, winning junior and rookie titles in his Group N Mitsubishi Evo 8. In 2008 & 2009 NZ Rally Championships Hayden becoming the youngest ever New Zealand Rally Champion at the age of just 21 in the process. This led to Hayden's introduction to the world stage where he continued to grow as a driver and has since cemented himself as New Zealand's top Rally driver.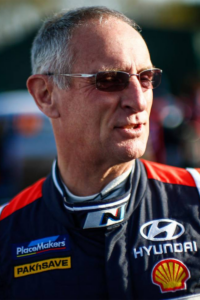 John Kennard

John Kennard began navigating in 1972. He made his World Rally Championship debut in Finland in 1985 by accident, when a regular co-driver became ill and John stepped in to take his place. John returned to New Zealand and co-drove for various drivers, scoring his best WRC result to date on Rally New Zealand in 1988: 3rd overall with the late-Malcolm Stewart in an Audi Quattro. John was approached by Hayden Paddon to co-drive for him in 2005 and they competed together for the first time at the 2006 Rally Otago. Their first win came at Rally Whangarei in 2007. John became New Zealand champion co-driver in 2008 and 2009, guiding Hayden to a Pirelli Star Driver prize win in Australia the same year. That led to joining the Pirelli programme in 2010 and they finished third in the Production World Rally Championship. Last year they returned and won PWRC outright and, in doing so, Hayden and John became the first ever Southern Hemisphere World Rally Champions.
INDUCTED AS INAUGURAL MEMBERS IN 2013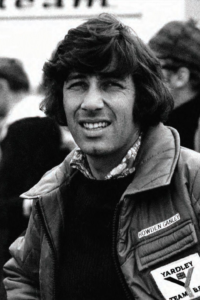 Howden Ganley

After leaving school, Ganley became a reporter for the Waikato Times and wrote a column for Sports Car Illustrated. Armed with a Chevron in 1969 he became the first driver to average better than 100 mph in a F3 car. BRM were impressed enough to sign him up for the 1971 Grand Prix season meaning the young Kiwi became the first and to date, the only person to race in F1 and work as a mechanic in F1. He was a blink away from winning the Italian GP near the end of the year and remained with BRM in 1972 before joining Williams in 1973. His F1 career ended after the suspension failed, leaving him with serious foot and ankle injuries. His Formula 1 career saw him start 35 Grand Prix and score 10 championship points. Howden has also provided tireless service to the prestigious British Racing Drivers' Club as a Board member and ultimately Vice-President.
INDUCTED AS INAUGURAL MEMBERS IN 2016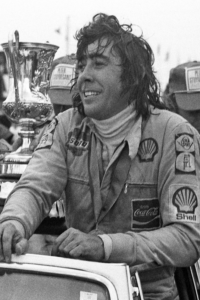 David Oxton

David Oxton had a long and successful open-wheeler career in New Zealand, winning eight championships, including five Gold Star titles. He drove a March Formula 1 car in the 1971 Tasman, which led to his first Gold Star title with George Begg's FM4. He also won the Formula Ford title in 1971/72 and placed his car on pole position in the Formula Ford World Cup at Brands Hatch. Oxton then had success with various Ralt RT4s in the Formula Pacific category, including winning the New Zealand Grand Prix in 1983. He acted as a mentor for young up-and-coming drivers after retiring from racing.
Jim Palmer

Jim Palmer was a successful open-wheeler racer in New Zealand during the 1960s, winning the NZ Gold Star title four times and consistently performing well in the Tasman Series against top Australian drivers. He was also the first resident New Zealander to finish the New Zealand Grand Prix for five years in a row and won the Lady Wigram Trophy race four times. Palmer tested a Ferrari in Italy in 1966, and although he didn't race it in the 1967 Tasman Series, his performances left no doubt that he had the ability to race in Formula 1. He eventually retired from racing and focused on his car sales business and family.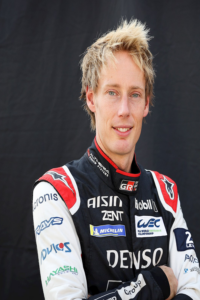 Brendon Hartley

Brendon Hartley, a New Zealand motorsport champion, began his racing career in karts at six years old. He won his first championship at age 12 and made a career move to Europe at 16 to race in a two-litre Formula Renault. He won the World Series by Renault in 2007 and joined the Red Bull talent pool. Brendon was contracted as an official reserve driver for both the Red Bull Racing and Scuderia Toro Rosso teams in 2009 and 2010. He made his F1 debut in 2009 and drove for Mercedes AMG Petronas Formula 1 Team until 2013. In 2014, he secured a Porsche factory contract to drive in the FIA World Endurance Championship, where he became a world champion alongside Porsche teammates Mark Webber and Timo Bernhard in 2015.
INDUCTED AS INAUGURAL MEMBERS IN 2018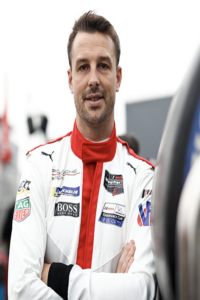 Earl Bamber

Earl Bamber is a New Zealand racing driver who has achieved success both in his home country and internationally. He won the prestigious 24-Hours of Le Mans endurance race twice with Porsche in 2015 and 2017, becoming the first New Zealander to win the race since 1966. Earl started his racing career in karting, winning his first title at the age of 12, and later progressed to single seaters, where he won the Formula BMW Asia title. He also achieved podiums and pole positions in other categories such as Formula Renault V6 and Australian Formula 3. Earl is acknowledged as one of New Zealand's most versatile drivers, having also competed in A1 Grand Prix and GP2 Asia.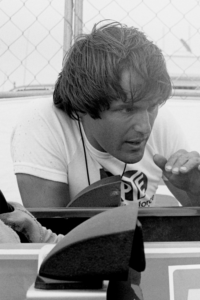 Dick Bennets

Dunedin born, Dick got his grounding in motorsport with Performance Developments Ltd in Auckland run by Dennis Marwood. In 1972 he moved to the UK to help David Oxton, the NZ Formula Ford Champion, in his quest to win the Formula Ford World Cup. He then found a home at the March Racing Formula 2 team and in 1976 moved to the Fred Opert Team with drivers such as Keke Rosberg who he successfully engineered to consecutive NZ Formula Pacific series wins in 1977 and 1978.
Ron Dennis subsequently recruited Dick to run the BMW M1 Procar team, racing at European Formula 1 GPs and, under Dick's control, Niki Lauda won the Procar championship title in 1979. When Dennis took on the McLaren Formula 1 team he immediately targeted Bennetts to run his then struggling Formula 3 team. Under Dick's engineering 'Midas touch' the team immediately found success and in 1980 won the British F3 championship.
With his credentials as one of the best team managers/engineers in the business now well established, Dennis offered Dick a senior position in the McLaren F1 operation but ambition burned within, combined with the Kiwi attitude of 'wanting to have a go himself' and the offer was declined. Instead, Dick set up his own race team and so 'WSR' – West Surrey Racing – was born. WSR's was instantly successful and won the 1981 British Formula 3 title. It would be the first of many for WSR in British motor racing.
In 1983 a young Ayrton Senna joined WSR and proceeded to win the first nine races of the season, a feat never to be emulated. In later years Senna attributed much of his success to the guiding hand of Dick Bennetts. There was more success to come in F3 including with another future world champion Mika Hakkinen. Subsequently, with business partner Mike Ewan, himself a Kiwi ex-pat, WSR decided to take on the very competitive British Touring Car Championship. WSR's first Touring Car title was in 2004 and then 2007, 2008, 2009, 2014, 2016, 2017 and 2018.
To quote his great friend David Oxton: "He is mindful of the fact if he was the driver, not the technical guru, then he might have had more "household name status" back home here in NZ – but the respect he has amongst the international motor racing community is enormous and he has always been a proud Kiwi."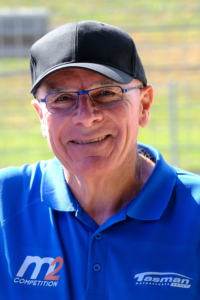 Steve Horne

Steve Horne is one of New Zealand's most accomplished team managers and owners. Steve's motorsport career started as a mechanic for Reg Cooke and his F5000. From there he worked with David Oxton in Australia on his F5000 before being picked up by Team VDS in Europe and their F5000 program.
After his stint with Team VDS, which included building a successful Can-Am car won the 1981 championship, Steve joined Truesports as their team manager.
Steve's time at Truesports saw him oversee two IndyCar Championship wins as well as an Indianapolis 500 win with Bobby Rahal. In total, Truesports won 18 IndyCar races and also won the 1987 Indy Lights Championship.
After 10 years at Truesports, Steve formed his own Tasman Motorsports Group team. Initially, the team competed in the Indy Light Championship where they nurtured many aspiring drivers including Tony Kanaan, Bryan Herta, Christiano da Matta and Hélio Castroneves. Steve led his team to the ultimate success four times, winning the championship with Herta, Steve Robertson, Kanaan and da Matta.
Tasman Motorsports Group also contesting the top-tier IndyCar Championship for four seasons from 1995-1998. During this time, the team recorded four race wins.
After Steve's stint in America, he returned to New Zealand to form Tasman Motorsports Group Ltd, a team that contested the new V8 SuperTourers series.
Outside of managing motorsport teams, Steve has quietly given back to the sport in many ways. He was the Chairman of the V8 Supercars commission from 2013-2020 and has supported multiple New Zealand drivers in their careers. He has also sat on the 'Bring Back WRC to New Zealand' advisory panel since its inception in 2018.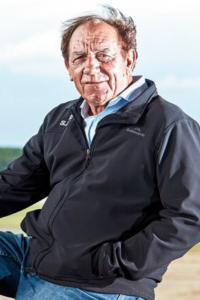 Rob Wilson

Rob Wilson is one of the most influential people in the motorsport world. After being an apprentice mechanic in Auckland as a teenager, he wrote about motorsport for autoNEWS and NZ Hot Rod magazines.
In the early 1970s, Rob, inspired by Bruce McLaren, left for Great Britain to pursue a career in either motorsport, music or both. Whilst he did enjoy some success in the music world playing the bass guitar for Edison Lighthouse's UK #1 single "Love Grows", he had also won a scholarship to compete in the 1975 British Formula Ford season. In 1976 he returned to New Zealand to race in the NZ Formula Ford Championship where he finished second overall.
Rob then moved up the ranks to race in British Formula 3 in 1978. In his debut season, he would score one race win and a further two podiums while going up against future Formula 1 World Champions Nelson Piquet, Alain Prost and Nigel Mansell. His success in Formula 3 lead to multiple offers to drive for Formula 1 teams and was set to realise his F1 dream until drivers with much larger chequebooks turned up just days out from events he was meant to race at.
Come 1990, Rob dominated the Barber Saab Pro Series in the USA and won the championship with 11 race wins to his credit.  This saw him promoted to Indy Lights in 1991 where again he enjoyed competitive results across multiple seasons. After a brief stint in NASCAR and an eclectic mix of sports car races, including multiple Le Mans 24 Hour races and a Bathurst 12 Hour, Rob raced competitively right up until 2010.
Although a very accomplished driver himself, perhaps the most influential part of Rob's career has not been in the driver's seat, but the passenger's seat. During his racing career, Rob was also a driver coach at the well-known Skip Barber Racing School. He had discovered he had a talent for finding the fastest way around a circuit after he had broken down in a race and stood trackside watching how drivers were taking a corner and thought "they're all doing it wrong".
Rob used this talent to forge a career outside of racing and began offering private driver coaching. His coaching ability is second to none. His list of clients is enormous and includes hero drivers, household names, big business tycoons and probably royalty. Every Formula 1 team has Rob on speed dial, whether it's to help polish their young talent or help their seasoned campaigner through a rough patch. His ability to understand driving is such that the world's best engineers across the top tiers of motorsport all spend time with Rob to understand what's in between the squiggly lines of modern telemetry and data analysis systems.
You only have to look at the list of names that Rob has worked with to understand his effect on the highest level of the motorsport world. Valtteri Bottas, Nico Rosberg, Kimi Räikkönen, Juan Pablo Montoya, David Coulthard, Valentino Rossi, Nigel Mansell, Marco Andretti, Petter Solberg, Lance Stroll, Daniil Kvyat and Cam Waters. Rob has also spent time working with New Zealand drivers such as Greg Murphy, Shane van Gisbergen, Richie Stanaway, Mitch Evans Liam Lawson and Marcus Armstrong.