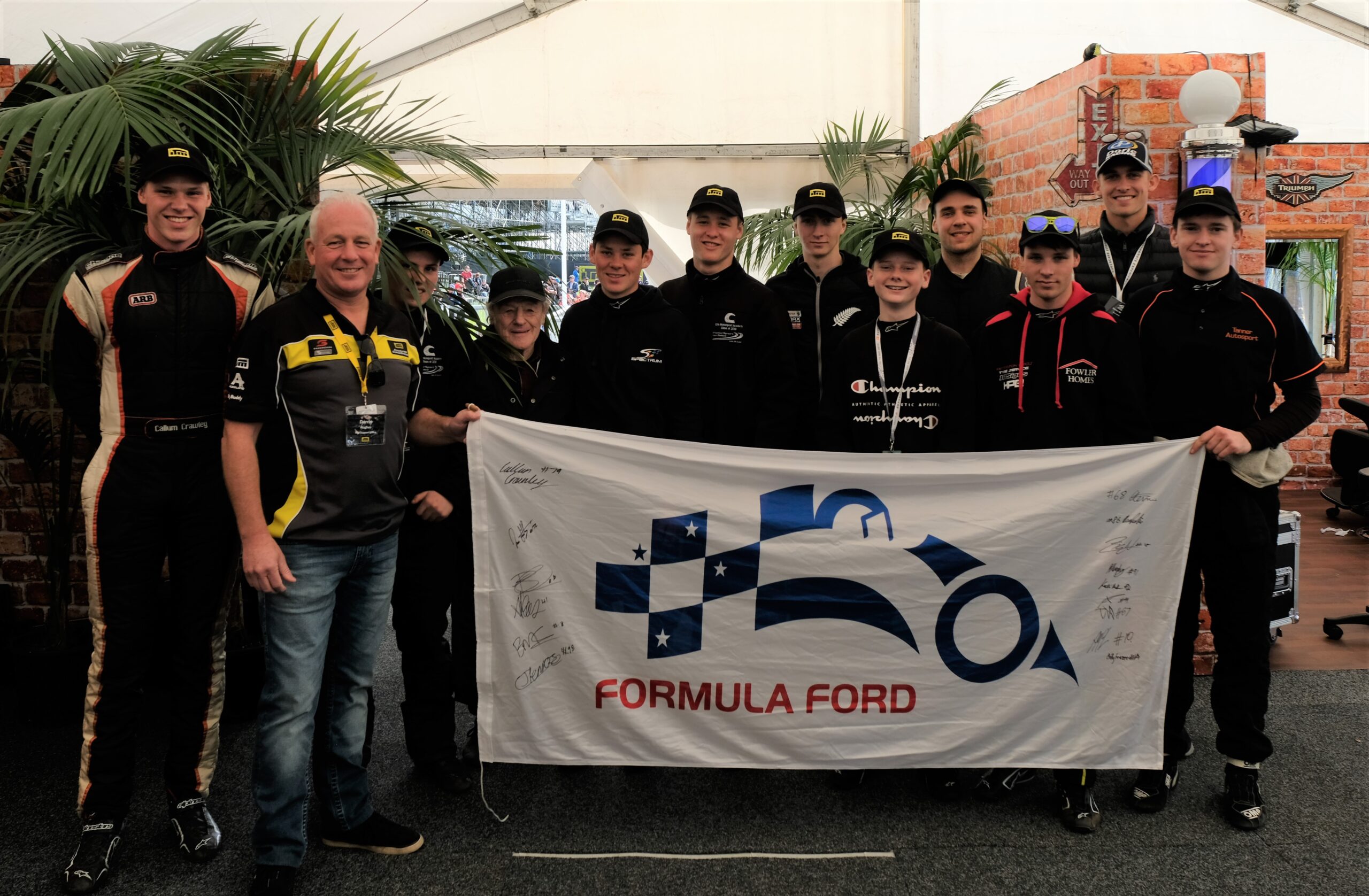 Formula Ford welcomes ITM as naming rights sponsor
The NZ Formula Ford Championship is proud to announce that ITM has come onboard as the naming rights sponsor for the 2019/20 season. The announcement came during the opening round of ITM NZ Formula Formula Ford Championship at Pukekohe Park during the weekend.
ITM, New Zealand's building supply specialist's, have a long history with supporting motorsport including being the naming rights sponsor for the New Zealand round of the Supercars Championship at Pukekohe Park.
Amongst supporting New Zealand's largest annual sporting event, ITM has also supported young drivers in the sport including former NZ Formula Ford racer Brendon Leitch.
Chief Executive Officer of ITM, Darrin Hughes, said it was a no-brainer for ITM to support the series.
"It was a great opportunity which was presented to us just before the ITM Auckland SuperSprint." said Hughes.
"To get involved in the fledging re-emergence of the class, we think is fantastic for the sport. It's going to allow the younger emerging drivers to get a real sense of a true race car.
"Why wouldn't ITM get involved? We're excited."
Terry Carkeek welcomed ITM's support on behalf of the series organisers.
"We're proud to welcome ITM as our naming rights sponsor for the upcoming season." said Carkeek.
"Formula Ford has a proud history of developing international stars in New Zealand and to have ITM sharing in that passion and belief with us is really cool."
Christchurch racer James Penrose established an early championship lead after winning the first race of the season and scoring two second-places.
2019/20 ITM NZ Formula Ford Championship Standings (Top 10):
James Penrose – 211pts
Billy Frazer – 204pts
Zac Stichbury – 181pts
Callum Crawley – 165pts
Kaleb Ngatoa – 131pts
Blake Evans – 123pts
Bailey Paterson – 113pts
Cameron Tanner – 100pts
Andrew Mcinnes – 94pts
Ronan Murphy – 93pts
1st = 75pts, 2nd = 67, 3rd = 60, 4th = 54, 5th = 49
2019/20 NZ Formula Ford Championship Calendar
Round 1: Pukekohe Park Raceway – September 13-15
Round 2: Manfeild Circuit Chris Amon – October 18-20
Round 3: Teretonga Park – January 24-26
Round 4: Hampton Downs Motorsport Park – Jan 31-Feb 2
Round 5: Pukekohe Park Raceway – February 7-9
Round 6: Hampton Downs Motorsport Park – March 27-29
NZ Formula Ford Championship: The NZ Formula Ford Championship is a junior single seater category which is run as a National Championship by the sports governing body, MotorSport New Zealand. NZ Formula Ford has been the breeding ground for young motorsport stars such as Brendon Hartley, Scott Dixon, Shane van Gisbergen, Earl Bamber, Richie Stanaway, Nick Cassidy, Liam Lawson and Marcus Armstrong.
Caption: NZ Formula Ford drivers and Kenny Smith visit ITM hospitality to chat to guests about their racing. Photo: Charlie White
VIDEO: https://youtu.be/A3sueAftpxE – ITM welcomed onboard as naming rights sponsor of NZ Formula Ford –
Media release: Jordie Peters