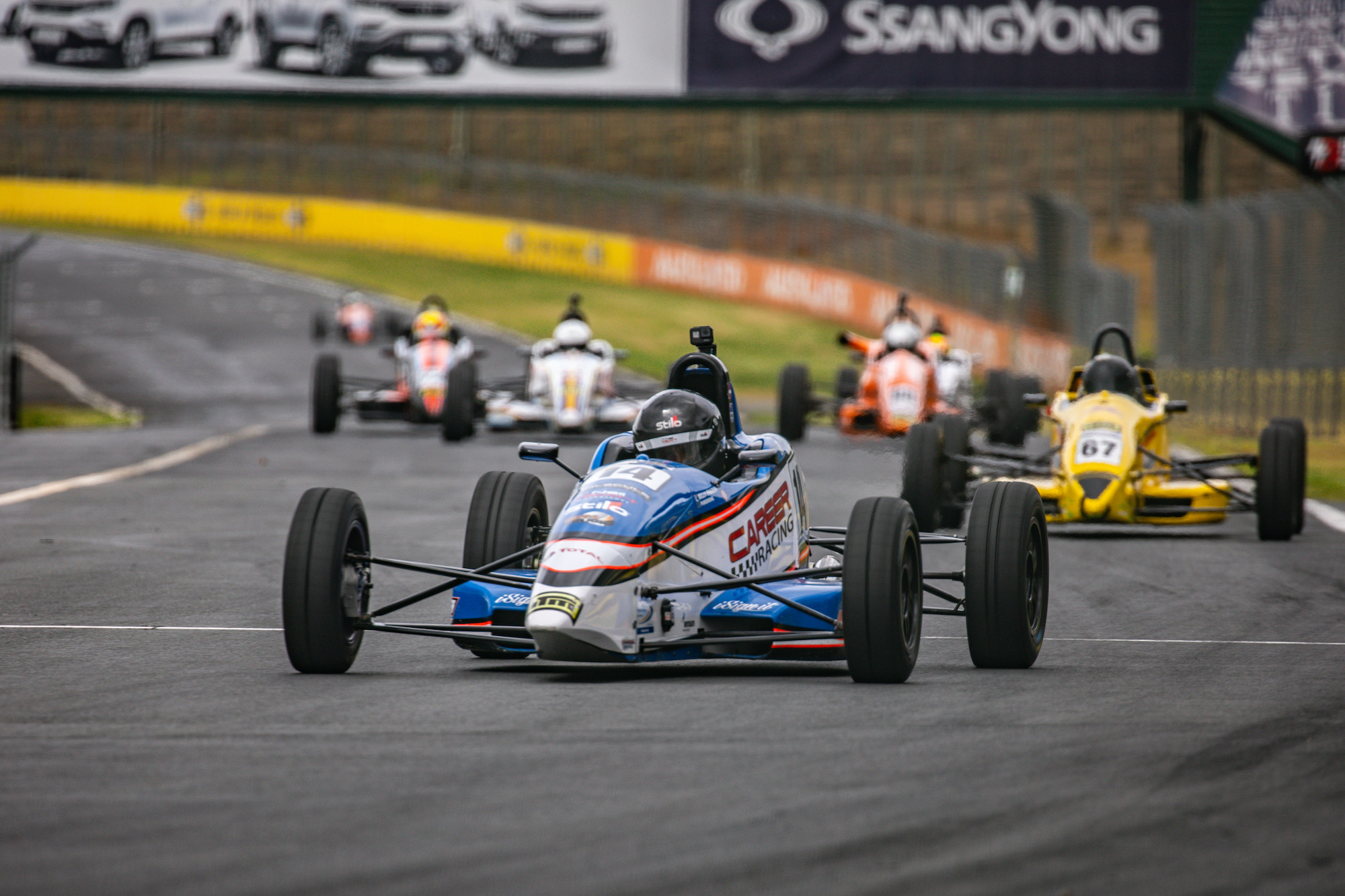 Billy Frazer inherits Pukekohe race win; takes Championship lead
Billy Frazer has inherited race 13 of the ITM NZ Formula Ford Championship at Pukekohe Park and taken over the top of the points table! The race, which ended under safety-car, was won by Thomas Boniface who was later disqualified for a minor technical infringement after the race.
Evolution Motorsport Pole Position sitter Zac Stichbury got the jump off the line to lead the pack in the early phase of the race. The usual protagonists of Frazer, Boniface and Callum Crawley joined him in the fight for first.
Drama struck Stichbury on lap eight when he and championship leader James Penrose had a moment which saw Stichbury leave the track at turn three and drop right to the back of the field. A stranded Stichbury prompted a safety car which would last the remaining duration of the race.
Boniface had just snuck into the lead before the safety car was called, leaving him to collect the chequered flag ahead of Frazer. The post-race technical checks found that minor damage sustained to Boniface's car during the race meant that he fell outside the technical regulations and was disqualified.
Frazer inherited the win ahead of Crawley with Penrose third, Ronan Murphy fourth and Cameron Tanner fifth. Frazer now holds the championship lead for the first time with a narrow nine-point lead over Penrose.