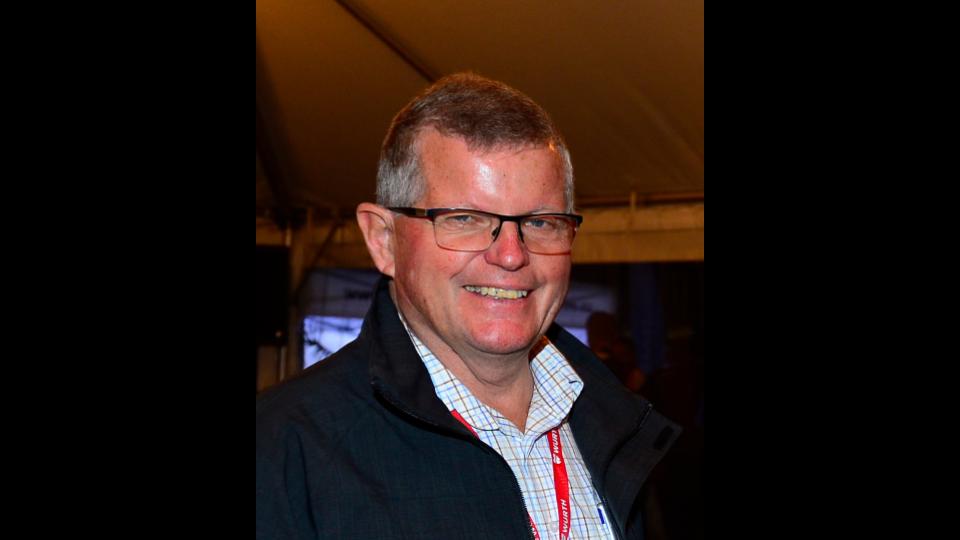 MotorSport NZ thanks volunteers, officials and motorsport stalwarts
Several volunteer officials and administrators who form part of the backbone of New Zealand motorsport were recognised for their dedication and efforts by MotorSport New Zealand at the organisation's annual awards night in Wellington on 25 May.
MotorSport NZ President Wayne Christie says: "Like most sports in New Zealand, without our volunteers, our sport simply would not exist. Every aspect of the sport involves volunteers – from a flag marshal at a race track who is trained to respond to crash situations for the safety of our competitors, to the timekeepers and administrators, to a rally marshal looking after spectators on a gravel road, and people like me who volunteer to help govern New Zealand motorsport at board level. Every person, no matter what their role, is appreciated by MotorSport NZ.
"The presentation of these awards to our volunteer officials, marshals and administrators is an important part of our annual awards night when we celebrate New Zealand motorsport at all levels, across the country, and pay tribute to  our national champions, our international stars, our event organisers and, of course, all our volunteer officials and marshals."
Willard Martin, of Pakuranga, Auckland was presented with the Ron Frost Award in recognition of his contributions to rallying in New Zealand, and more specifically, the International Rally of Whangarei and as a member of the FIA Asia Pacific Rally Championship Working Group.
This special award, presented in honour of former MotorSport NZ President Ron Frost, MBE, recognises the actions of an individual, who has brought credit to the sport and themselves through the creation of enduring motorsport events, teams or facilities at a very high level.
Martin's citation said: "Willard Martin has given many years of service to the sport and has recently been presented with a 40-year service award from Rally New Zealand. As the New Zealand representative, he commits considerable time assisting in the management of Asia Pacific Rally Championship and has provided knowledge, advice and wisdom to the working group, with the rejuvenation of APRC this year. He commits a huge number of volunteer hours to the sporting side of Rally NZ, working on the stability, quality and continuation of Rally Whangarei to ensure it remains on the New Zealand and international rally calendar. His knowledge and contribution to rallying in New Zealand and on an international level is outstanding; he is a truly worthy recipient of this award."
MotorSport NZ presented a Clerk of the Course d'Honneur award for the first time, with Graeme Robertson, formerly of Hamilton and now residing in Hastings, recognised for his motorsport career spanning 50 years. Known as 'Robbo', Robertson is one of MotorSport NZ's most influential Clerks of the Course, having led the way in this area of the sport for many years as Chief Clerk of Course, a role from which he only recently retired. From his training courses, to on-event mentoring and leadership, he has always been an approachable and encouraging leader, a true asset for MotorSport NZ.
Established in 1965 by the then Motorsport Association of New Zealand, now MotorSport NZ, the Award of Merit is presented to those who have given outstanding service to the sport in New Zealand. This year's Award of Merit recipient is Hamilton's Janet Phipps.
An active member of the Hamilton Car Club, Phipps has devoted long service to the MotorSport NZ Executive (prior to the organisation's new Board format) and the many roles she has fulfilled and continues to fulfil for the sport.
An Executive member from 2010 through to 2016, she worked tirelessly for the ClubSport Commission during this time, having a large involvement in raising the profile of the ClubSport and Hillclimb Championships. She also took on the responsibility of creating the Youth Commission, helping establish this very important area of the sport. Phipps continues to work as a volunteer official in two key roles, Area Steward and Clerk of the Course at many events.
The Volunteer of the Year award was presented to Wayne Hughes, of Papakura, Auckland. Hughes is described as "epitomising the cream of the marshal crop – reliable, helpful and knowledgeable, all shared with a great sense of humour and friendliness. He is unfailingly cheerful whatever the weather, and with dealing with the conditions or issues all race meetings encounter when following their tight schedules."
Hughes is a highly valued member of The Motorsport Club, an Auckland-based organisation of motorsport volunteers who provide personnel for key roles at motorsport events around the Auckland region. As Hughes' award citation states: "It is just about impossible to go to an Auckland motorsport event and not see our Volunteer of the Year and his helpers on the job. Wayne performs his jobs willingly and with pleasure, enjoying the company of the team during and at the end of the racing day. He is also a key volunteer at ClubSport, rally and motorcycle events – his is an all year-round role."
Hamilton Car Club member Dale Perry and long-time Toyota Racing Series ambassador Bob McMurray were presented with Citation Awards, this award having been inaugurated in 1979 to honour those who give exemplary service to the sport outside their employment and association with it.
Perry was a competitor, mentor and team manager for over 15 years, prior to setting up his Rally Drive NZ business in 2000, which provides opportunities for people to experience rallying in a hands-on environment and has also contributed to establishing several young drivers' careers. Perry's passion for all things rallying has helped him engage with many people across motorsport and encourage many overseas competitors to travel here to compete. He contributes directly to the sport as a MotorSport NZ licence examiner and works tirelessly to support the Hamilton Car Club with their events, including offering his Rally Drive NZ cars as safety cars at local rallies.
Auckland-based Bob McMurray has had a long involvement with motorsport both nationally and internationally having worked in Formula 1 with McLaren. McMurray has enjoyed 15 years working with the Toyota Racing Series as the series ambassador and he promotes our rising international drivers on the weekly radio show he hosts with D'Arcy Waldegrave on RadioSport. He has also contributed many administrative hours to MotorSport NZ, as a trustee of the very successful Elite MotorSport Academy, a role from which he has recently stepped down.
Five volunteers were presented with Distinguished Service Awards which acknowledge their contributions to New Zealand motorsport.
One Distinguished Service Award was presented posthumously to Christchurch's Dave Lee who passed away this year, having been involved in motorsport since the 1950s. Timekeeping was Lee's passion and he was a regular volunteer official at various race circuits including Wigram, Bay Park, Ruapuna and Pukekohe. He also worked and competed in rallies, including the first Shell Silver Fern Rally in 1970, in a MkII Zephyr. Over his many years of sports administration, Lee held many positions within the Canterbury Car Club, including Chief Timekeeper and Chief Marshal. He was a life member of the club.
More than 50 years of motorsport volunteering saw Aucklander Ray Reece also presented with a Distinguished Service Award. Reece is a valued member of Rally and Track Services, a division of The Motorsport Club which looks after both pitlane and rally service parks. Having volunteered at every New Zealand V8 Supercar event, he is also a well-known and respected volunteer for Rally New Zealand, and at his home tracks of Pukekohe and Hampton Downs. Reece also gives up his time to help at Vintage Car Club and speedway events and is totally committed to the sport.
Three Distinguished Service Awards were, unusually, presented at the same time, to Aucklanders Blair Bartels, Blair Read and Simon Bell, all integral members of the New Zealand Rally Championship team. The trio are credited with reinvigorating the championship with fresh promotional ideas, including a very popular livestream channel, and creating fantastic relationships with all stakeholders such as competitors, teams, vehicle manufacturers and sponsors.
Find the list of past MotorSport NZ honour award recipients here.
The awards evening also saw trophies presented to 2018-19 race, rally, hillclimb and ClubSport champions from around the country.