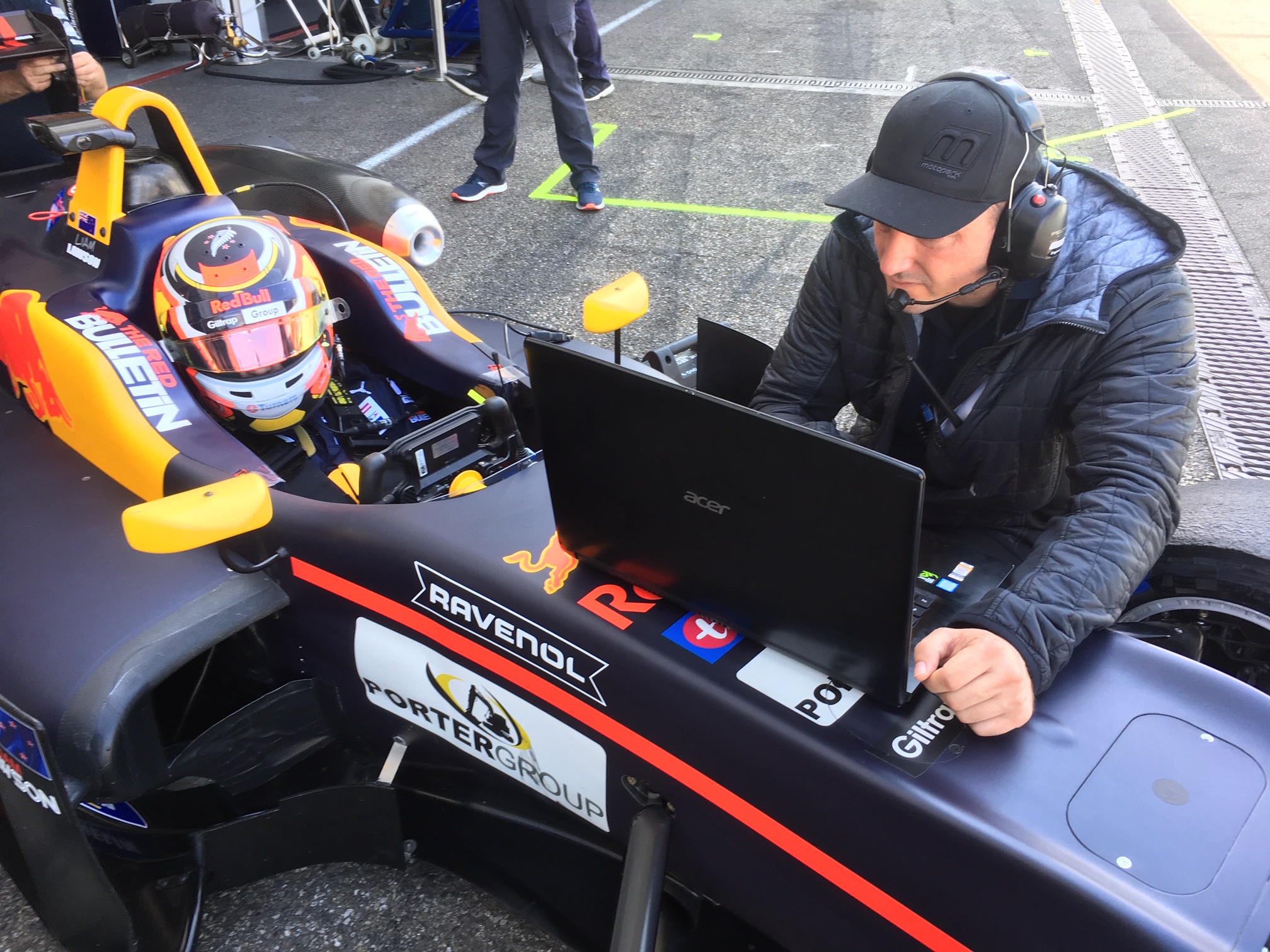 Lawson ends free practice second quickest at Hockenheim for Euroformula Open
A jostle for top six positions in the three free practice sessions at Hockenheim for the Euroformula Open championship saw Kiwi driver Liam Lawson end the day second fastest as the teams head into the first Qualifying of the weekend.
The Red Bull Junior driver was consistently the fastest of the Team Motopark drivers as the German squad faced it's strongest challenge after dominating the opening two rounds of the series.
"We don't have the advantage we had in Pau. Motopark are known for being really strong on street circuits but we're certainly not going to have that advantage here. Double-R were quite quick today, which is nice to have another team to race hard against at the front, so I'm expecting a lot from them tomorrow," said Lawson.
"For us it was a solid day. We tried a few things, we did a race run in the middle session and that was really strong as well. A few things for me to work on the driving side but we should be alright for tomorrow."
Teo Martin's Lukas Dunner was the pace-setter in the first session from Double R Racing's Linus Lundqvist, session two dominated by Lundqvist and his Australian teammate Jack Doohan, with Lawson second-quickest to Doohan in the final 30-minute session.
Lawson was fifth in Free Practice 1 and fourth in the middle session with his Red Bull car running in race trim.
Hockenheim was the scene for Lawson's first pole last year in his German Formula 4 campaign during the Formula 1 meeting and the 17-year-old is happier to return in 2019, driving a much quicker car.
"Coming here I never liked the track 'cause we struggled here in racing last year, but it's so cool in this car. Really, really high speed, more of an old style Formula 1 track so not so much run-off which is more risky. Elevation, cambered corners, high speed, low speed, everything. In this car it's heaps of fun."
Qualifying for the first race takes place at 8.50pm NZ time Saturday night, with the first race at 1.30am Sunday morning. The teams then have a fresh qualifying 7.00pm Sunday night for the next race at 11pm.
Lawson's racing campaign in Europe is proudly supported by the Porter Group, Turners, and Giltrap Group.
Euroformula Open: Free practice 1 (top 6)
1. Lukas Danner (Teo Martin) 1:33.783
2. Linus Lundqvist (Double R) +0.034
3. Jack Doohan (Double R) +0.195
4. Christain Hahn (Carlin) +0.200
5. Liam Lawson (Team Motopark) +0.014
6. Teppi Natori (Carlin) +0.021
Free practice 2 (top 6)
1. Lundqvist 1:33.163
2. Doohan +0.037
3. Aldo Festante +0.123
4. Lawson +0.345
5. Hahn +0.564
6. Yuki Tsunoda (Team Motopark) +0.593
Free practice 3 (top 6)
1. Doohan 1:32.742
2. Lawson +0.113
3. Lundqvist +0.195
4. Festante +0.213
5. Dunner +0.367
6. Tsunoda +0.421
Caption: Liam Lawson with his engineer Andreas Kohler during practice.
Media release: Grant McDonald