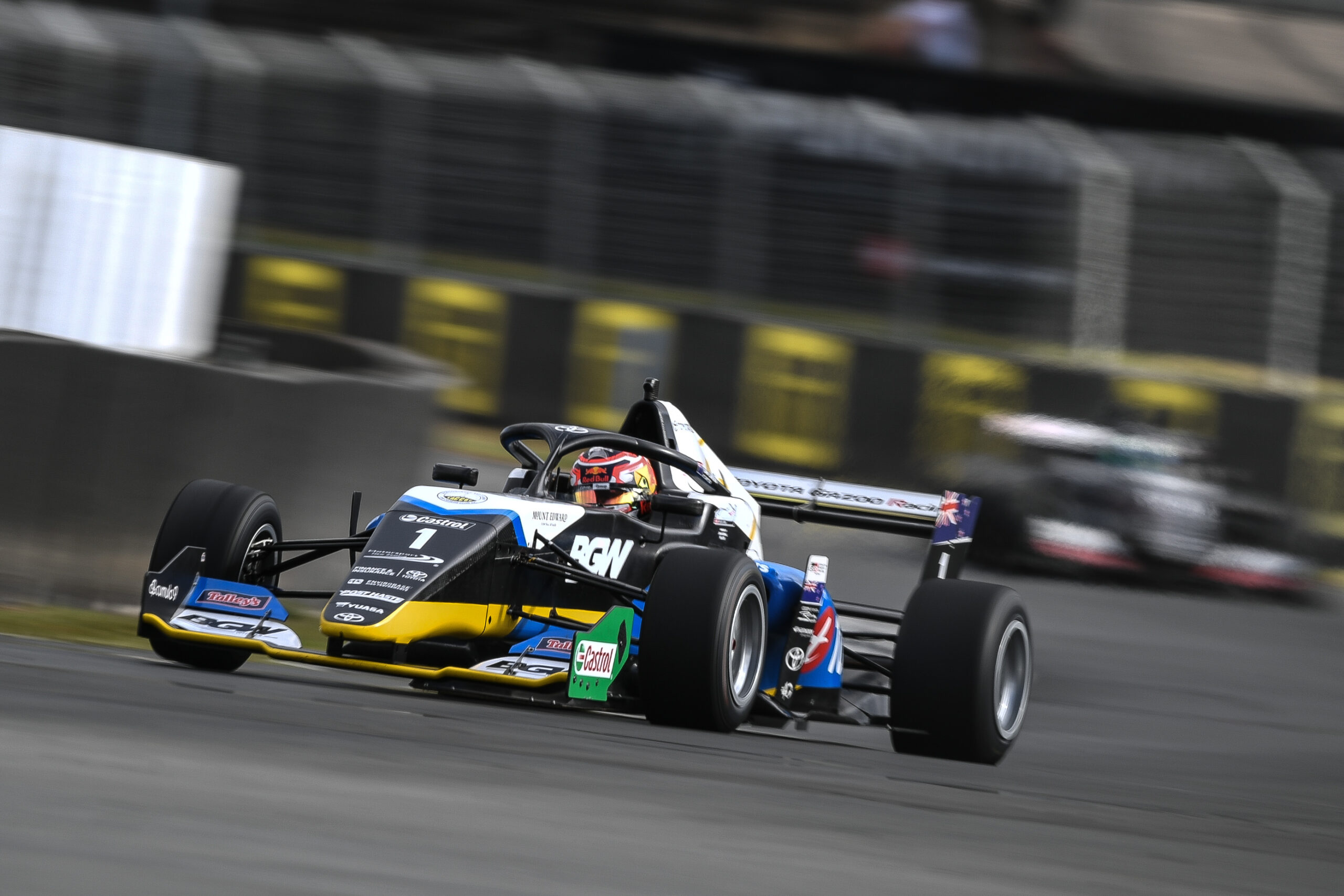 Liam Lawson goes under a minute for Motor Cup pole
Kiwi Liam Lawson set himself up for the New Zealand Motor Cup in the best possible way by grabbing pole position in Sunday morning qualifying.
He will share the front row with series leader and the main challenger to his title – Brazilian Igor Fraga – as the championship rivals look set for a race down to the wire for this season's Castrol Toyota Racing Series.
As has become the norm in this year's TRS qualifying, the 18 drivers spent the initial minutes of the session building heat in the tyres before starting to carve away at the lap times in the second half of the session.
Argentina's Franco Colapinto was once again the first to show with a 1 minute 1 second dead lap halfway through the session. Fraga then stopped the clocks with a 1 minute 0.1 second lap, already on the pace on Saturday qualifying before Lawson put himself into the picture with a lap 16 one thousandths of a second quicker. Next time around he became the first man of the meeting under the 1 minute mark with a jaw dropping 59.763 lap – the fastest ever open wheeler lap recorded on the new configuration of the famous Pukekohe circuit.
Fraga rested his tyres for a couple of laps before going under the 1 minute mark but he was still a couple of tenths off. He went quicker the next time round but ended his quickest lap just under a tenth away from the Kiwi.
Sixteen year old Colapinto – a protégé of Fernando Alonso – maintained his strong pace in the session for Kiwi Motorsport and will start on the second row of the grid for the Motor Cup feature race. Grégoire Saucy will start fourth for Giles Motorsport with team mate Lirim Zendeli behind in fifth and Petr Ptacek completing the third row for Mtec Motorsport engineered by R-ace GP.