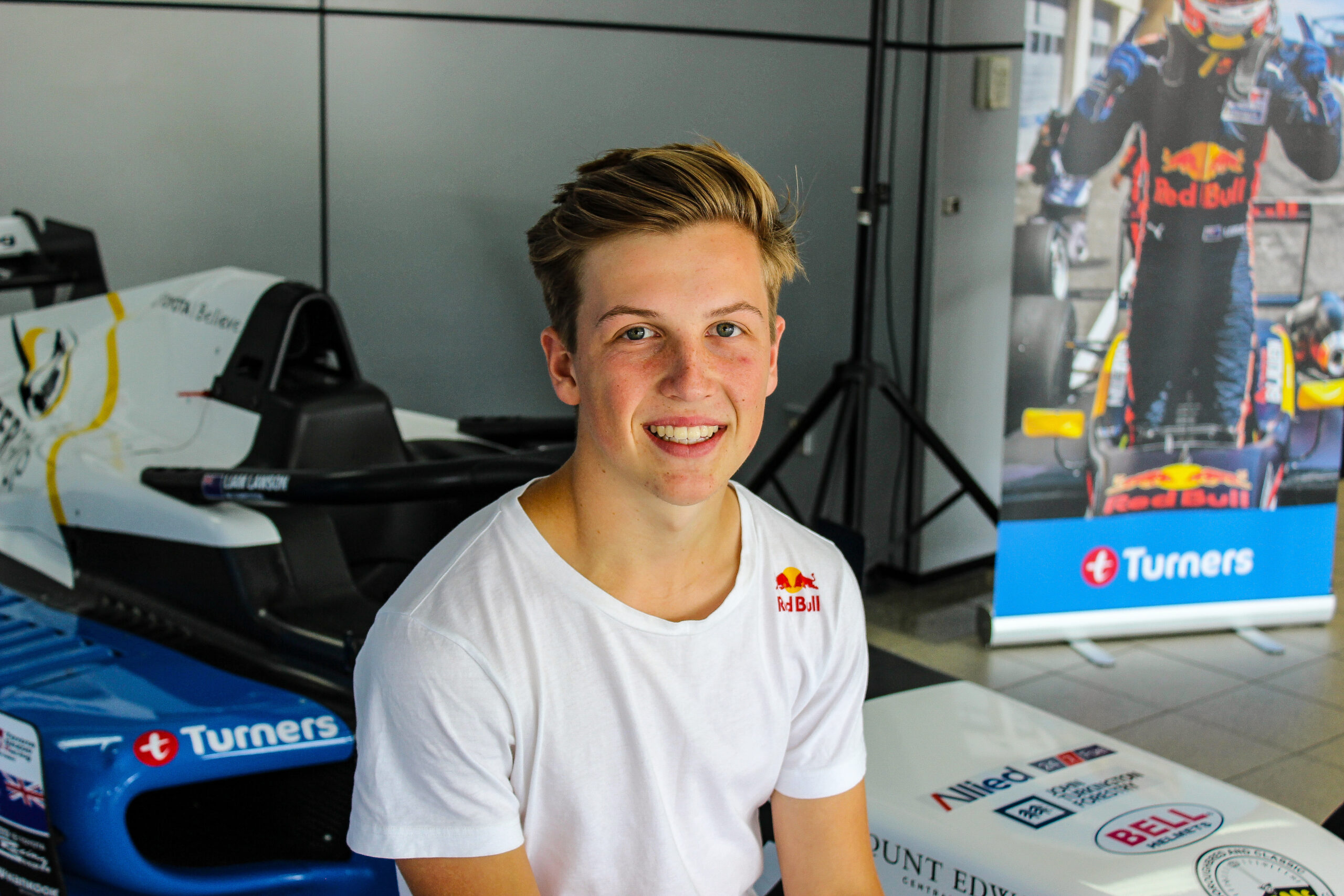 Liam Lawson back to defend TRS title in 2020
A year racing on the Grand Prix circuits of Europe this year has given Liam Lawson the opportunity to race in two cars that were completely new to him, and now he's returned home to do it again.
The defending Toyota Racing Series champion is home over the European 'winter season' and will drive in the debut series for the FT-60, Toyota's all-new halo-shod single-seater for the New Zealand international series.
The 17-year-old Red Bull Junior driver won TRS in his rookie season at the beginning of this year and hopes to get his 2020 year of to a good start at home.
"The best part is racing at home and while the European tracks are cool, I really miss racing on New Zealand circuits," said Lawson, who will once again drive for M2 Competition.
"With the new car we have a pretty promising grid so it should be a competitive championship."
M2 Competition principal Mark Pilcher is delighted to have the Kiwi champion back in his team.
"We're extremely happy that Liam has joined us once again in 2020 for the defence of his title. Last time he raced in New Zealand it put the junior racing world on alert. Liam is 1 year older and wiser having raced a season in some of the most competitive racing category's in the world in 2019 so the intention is to build onto that learning and reacquaint himself with the family at M2 Competition," said Pilcher.
"Make no mistake this season will be a challenge but the team and driver are ready!"
M2 Competition have won 5 championships in the past 7 years but they'll face the same challenge as all teams with the FT-60, learning a new car and a new tyre package. For 2020 the TRS cars switch from Michelin to Hankook tyres.
The Pukekohe teenager is also looking forward to catching up with fans around the race tracks, and he says the New Zealand TRS experience is more open than he's used to in Europe.
"The pit areas seem much more open so the fans can come around and see the cars, get closer and come up and introduce themselves. I've met some really cool people and it's nice to meet the Kiwi fans that follow our racing overseas."
Picked up by Red Bull after his successful rookie TRS championship, it's the first time all year that Lawson won't be seen racing in full Red Bull colours, allowing him to adorn the colours of his loyal New Zealand sponsors.
"It's really nice to have the support of my main sponsors again from last year. With Turners, Porter Group and BGW Wheels coming on board again, and Cumulo9 offering greater support, it started taking shape."
"On top of that another group of sponsors joined in made the entry possible. I'm looking forward to wearing the colours of my Kiwi sponsors, proudly once again."
The Toyota Racing Series hosts a quick-fire five weeks of motor racing, starting at the Highlands Park race track at Cromwell, 17-19 January. Another South Island circuit a weekend later, Invercargill's Teretonga before three back-to-back race meetings in the North Island at Hampton Downs (Waikato), Pukekohe and Manfield, Fielding for the New Zealand Grand Prix.
Lawson's TRS campaign is also kindly supported by Allied 24/7, TACCOC, Talley's, Mount Edward Central Otago, John Turkington Forestry and Bell.