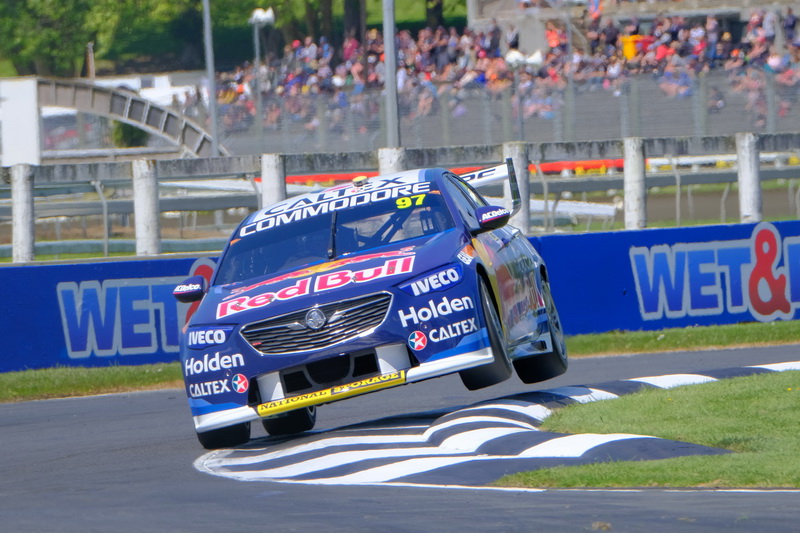 MotorSport NZ supports Supercars' 2020 ANZAC date
The recent announcement of the 2020 Virgin Australia Supercars Championship calendar offers some MotorSport New Zealand Race Championship competitors an exciting opportunity to potentially start and conclude their 2019-20 race season at the biggest motorsport event currently held in New Zealand.
Supercars revealed their 2020 calendar on 28 August, with the ITM Auckland SuperSprint moving to the ANZAC long weekend next year. The 24-26 April event at Pukekohe Park Raceway will also coincide with the 20th running of a Supercars Championship event in New Zealand.
"It's great to be able to confirm the date with Supercars and see this special event return to an early part of the season," says Wayne Christie, President of MotorSport NZ.
"We hope that our motorsport community and sports fans from the greater Auckland and Waikato regions will get behind the 2020 ITM Auckland SuperSprint to make the ANZAC Day event one that can stay on the map as an awesome event for years to come."
April was the scheduled month of the New Zealand Supercars' round for seven events between 2004 and 2014, a fact which allowed several MotorSport NZ Race Championships to utilise the high-profile event as their championship finale.
Christie says: "We are looking forward to the newly-revamped NZ Formula Ford Championship getting their 2019-20 championship season underway at the 13-15 September running of the 2019 ITM Auckland SuperSprint. This closely-fought single-seater series will be joined by the other Kiwi support categories BNT V8s, Tranzam Challenge, ENZED Central Muscle Cars and the SsangYong Racing Series.
"With next year's April date, we are in the favourable position of discussing which New Zealand classes may have the opportunity to be a Supercars support class and potentially run their 2019/20 season finale in front of the huge crowd at Pukekohe. Our team at MotorSport NZ will be working closely with Supercars management to determine which support classes have the opportunity to race on this memorable April date."
Another point of significance for Kiwi motor racing fans is that, since 2013, the driver who scores the most points across all races during the ITM Auckland SuperSprint weekend is presented with the Jason Richards Memorial Trophy. The trophy was introduced at the 2013 event in honour of Jason Richards, a one-time New Zealand Supercars race winner and Supercars Hall of Fame member who died of cancer in 2011.
For more information about the 2019 ITM Auckland SuperSprint go to: https://www.supercars.com/auckland/. For the full 2020 Supercars calendar announcement, go to: https://www.supercars.com/news/championship/2020-supercars-calendar-revealed/.
Attached image from the 2018 ITM Auckland SuperSprint, is free to use. Please credit Geoff Ridder.