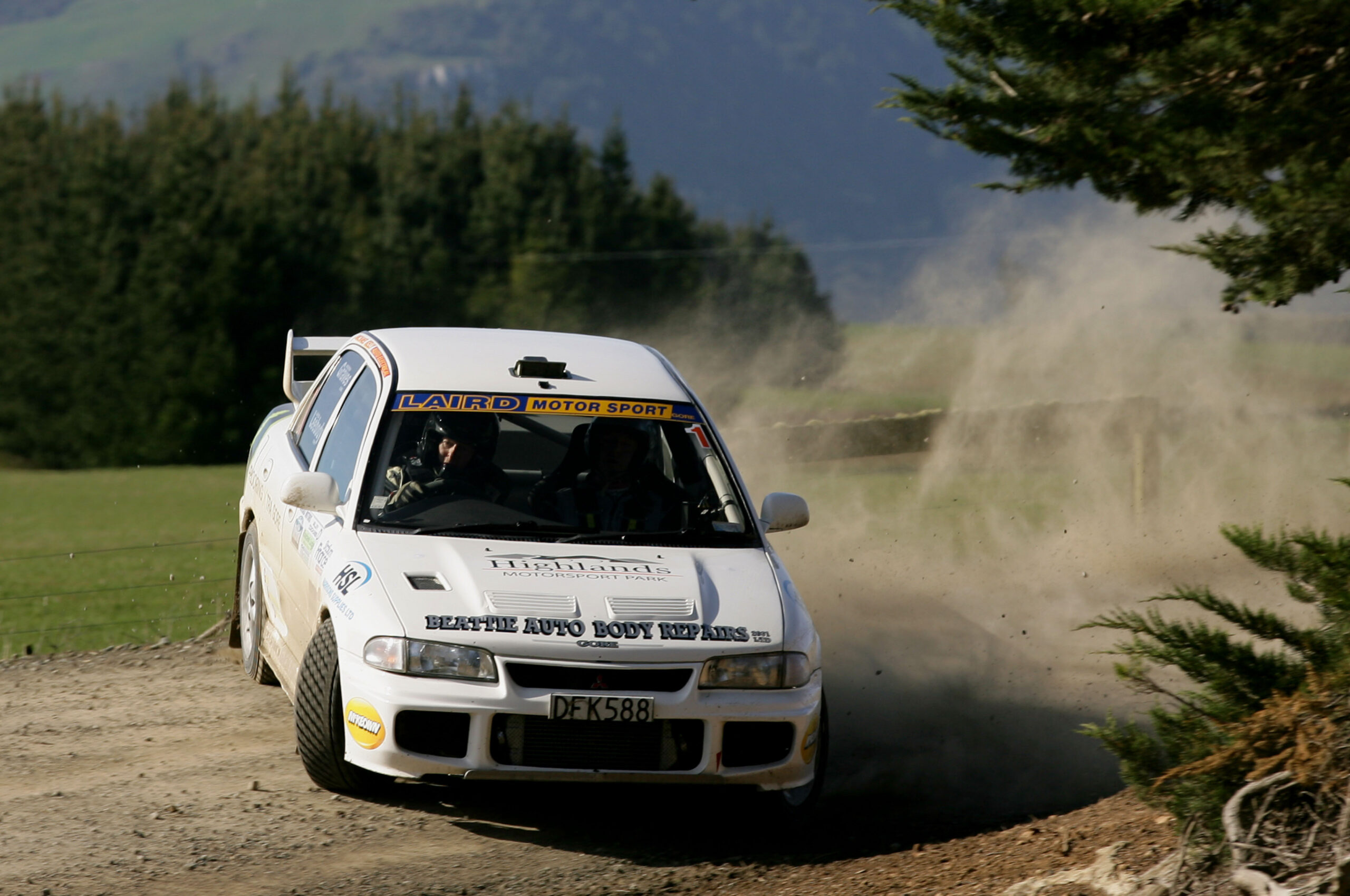 SUPERB FIELD FOR RANKLEBURN RALLY
A superb field has entered the Rankleburn Rally in West Otago this Saturday.
The event, organised by the Eastern Southland Car Club, is part of the club's rally championship and will take place from 10.30am on Saturday 6 October. Support will once again come from MLT / Heartland Hotels and Ernslaw One Limited.
The event will be based at Telford Tops Road in the Rankleburn Forest and is approximately one hour from Gore and 35 minutes from Balclutha and will be signposted from State Highway 1.
Four time winner of the Catlins Coast Rally and the 2012 and 2014 winner at Rankleburn, Andrew Graves of Gore, is the top seed in his aging Mitsubishi EVO 3 that has served him so well and will have his son, 15-year-old Hayden Graves, alongside him in the co-driver seat.
Josh Marston of Christchurch, currently third in the New Zealand Rally Championship, was seeded second in his Holden Barina AP4 but sadly has had to withdraw. That means third seed, Carter Strang of Wallacetown, will start next in his Mitsubishi EVO 6. Strang has twice finished in the top three at Rankleburn and has pushed Andrew Graves on occasion. "I like Rankleburn," he says. "It's a pretty cool concept the way you finish a stage and you are back at the service area. It is predominantly forest and I normally go good in tough, rough, tight stages although there is also has some nice flowing stuff too, it's a good combination." Strang was third in this year's Catlins Coast Rally, a result he is extremely pleased with. "It's hard to do well in that one," he says. He also won the Spring Rally in Timaru late last year. "To win a rally you really need all the stars to line up," he says. He is also a former winner of the Rally Otago Allcomers Rally. Strang says he has learnt a lot over the years and has made major changes to the car over the last couple of months, changes to make the car more confidence inspiring. "I had been considering selling the car and I was sitting on the fence, debating whether to sell. Then I thought it has taken a few years to get to where I want to be so I have kept the car and made the changes." Normal co-driver Stewart Robbie is unavailable due to a family bereavement this weekend so Ryan Wilkinson will sit in the co-driver seat. "I have told him that Stewie is pretty good at pushing me so I have asked him to do the same," he says.
Garet Thomas of Darfield, with wife Gemma alongside, is seeded at four in their Subaru Impreza. Thomas is only in his second season of rallying but is from a moto-cross background and has adapted quickly. Being so new to the sport he had not heard of Rankleburn but on reading about the stages he decided it would be an event he would enjoy, "although I just like to take any opportunity to get in the car," he admits. Thomas started out last season in an EVO 2 but has stepped into the Impreza this year with impressive results. "I've had a really good season," he says. "Well the last part has been. We had some non-finishes with mechanical problems early on but since then it has been good. The highlights were a third in Nelson and a second at Hanmer. I also did the Ashley Forest Rallysprint and my goal was to get under a minute and I did that. My goal at Rankleburn is the top three."
The impressive Job Quantock, winner of the Allcomers Rally Canterbury this year, is next in his Skoda Fabia AP4 car with his sister Emma in the co-driver seat. David Clearwater/Stephen Lloyd of Canterbury are sixth seeds in an EVO 4 followed by Scott Simpson of Oamaru in a Volkswagen Polo, at seven ahead of 2016 Catlins Coast Rally winner, Vaughan Edie of Invercargill who will have his daughter Greer co-driving in their EVO 8. Two well performed competitors, Rhys Gardner of Dunedin and Glenn Frew of North Taieri, complete the top ten. Gardner, the winner of this event in 2013 and at Catlins in 2012 and 2014, will compete in an Impreza WRX while Frew, a past winner of the iconic Ashley Forest Rallysprint, is at ten.
Outside the top ten the class battles will be hard fought. While the top ten seeds are all in Class D 4-wheel-drive cars, the battle for the three 2-wheel-drive classes
will be tight.
Class C for cars of 1601cc & over will see fourteenth seed, Australian John Spencer in his Datsun 1600FJ, one of the favourites with his main opposition coming from
Invercargill driver Gavin Read (BMW 328RS) and Mosgiel driver Stephen Thompson in a MK2 Ford Escort. Thompson, and his co-driver Ian Warren, are legends in
Class A and have made the step up to Class C together this year.
Richie and Rachel Chadwick of Dunedin are the Class B (1301–1600cc) favourites, seeded at eleven in their Toyota Corolla GT. In Class A for cars of 0-1300cc the
battle is solely between Joshua Lankshear of Invercargill and Scott Ashton of Dunedin. Lankshear is Gavin Read's co-driver but this weekend they will be competing
against each other.
The rally will consist of five high speed Special Stages comprising 80 kilometres of competitive mileage.
Media release: Lindsay Beer
Caption: Top seed Andrew Graves of Gore on the way to winning this year's Catlins Coast Rally in his EVO3.
Photo: Terry Marshall/Euan Cameron Photography