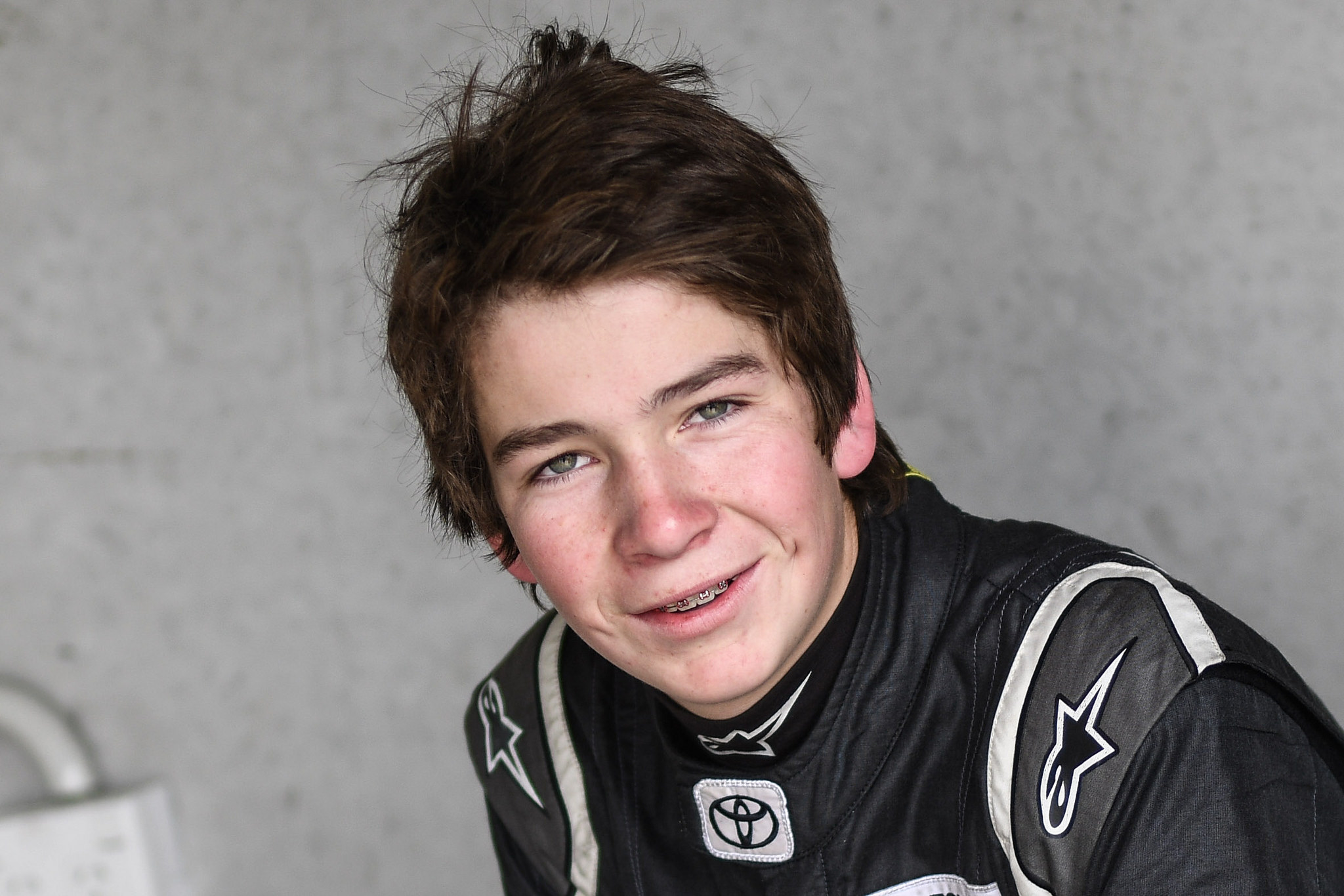 Sam has the Wright stuff for a Championship challenge
Up and coming racer Sam Wright is putting the final touches to his preparations for the 2018-2019 Toyota 86 Championship and focussing firmly on having a successful season.
Wright launched his campaign at the TR86 category pre-season media and test day at Hampton Downs this week, completing a significant number of testing laps as fifteen confirmed drivers of what will be a full field put their cars through their paces together for the first time.
Like many of the competitors in the coming season's championship, Wright has an eye-catching karting career behind him and has continued to race KZ2 gearbox karts during his circuit racing transition. That process began this time last year when he stepped aboard a Toyota 86 to learn both the circuits and the car for the first time ahead of his debut in the Toyota 86 Championship. It was all great experience for the Tony Richards Toyota-backed driver, who intends to put it all to good effect when the racing begins again next month.
"I've learned how to drive the TR86 over the last year and have got used to how it feels compared to some of the karting classes I have raced in," explained the 15 year old Clevedon driver. "Now it's time to put it all to practice and hit the ground running at round one and put together a challenge for the title. Highlands is the only circuit on the calendar I have not raced at, but that's going to be the same for lots of the competitors in the series this coming season. The objective is going to be competitive everywhere, win when we can, be consistent points scorers when we can't."
Wright has secured additional backing for his season from Turners Cars, Premier Insulation, Onsite Group and Papakura Toyota and the car will once again be run by the family team in conjunction with Neale Motorsport.
Wright's season begins with the Supercars Championship round at Pukekohe Park, before revisiting the circuit in its original configuration in December then heading south in the New Year to Highlands Motorsport Park. The series also visits Teretonga, Manfeild Circuit Chris Amon (for the New Zealand Grand Prix) and Hampton Downs.
The full schedule for the Toyota 86 Championship is as follows:
November 2-4 – Pukekohe (with Supercars)
December 7-9 – Pukekohe short track (no back straight chicane)
January 11-13 – Highlands Motorsport Park, Cromwell (with Castrol Toyota Racing Series)
January 18-20 – Teretonga Park, Invercargill (with Castrol Toyota Racing Series)
February 8-10 – NZ Grand Prix at Manfeild, Manawatu (with Castrol Toyota Racing Series)
March 9-10 – Hampton Downs Motorsport Park, North Waikato
Media release: Toyota Racing
Caption:  Sam Wright is aiming for the top in the Toyota 86 Championship.
Picture: Bruce Jenkins