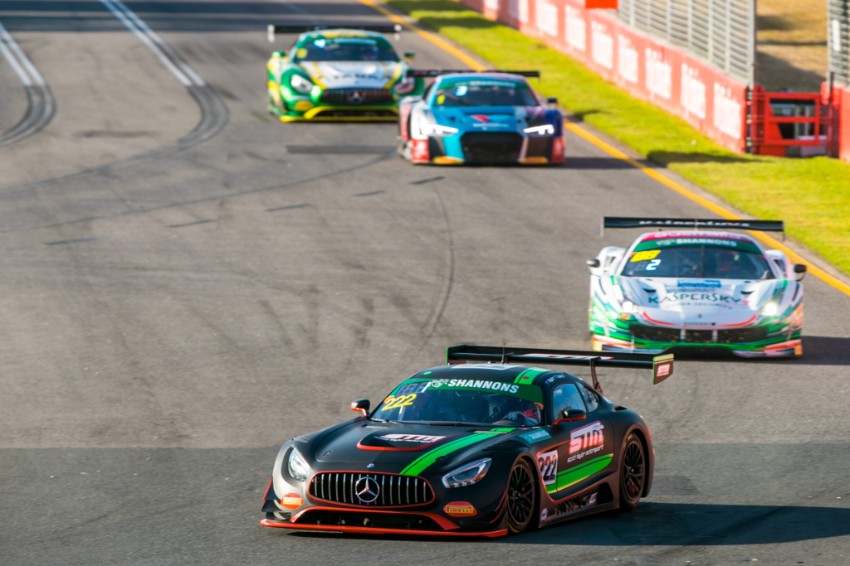 Baird looking forward to Hampton Downs hit-out
Veteran Kiwi racer Craig Baird is hoping he won't have any hard calls to make at this weekend's Bathurst 1000. As the driving standards observer for Supercars, Baird came in for some criticism last year after a series of penalties scuppered Scott McLaughlin's chances of claiming the championship in the final race of the season.
"I don't want to hang anyone out to dry," says Baird. "I'm the ref and I want a good clean game and I want to keep my whistle in my pocket. But if anything happens on track then I have to make a judgement call."
"Last year was my first year in the role and the Bathurst 1000 was held in torrential conditions but generally the drivers behaved themselves. Everyone is trying to keep their nose clean and no one wants a penalty. I've been there and done that so I try to err on the side of the driver."
Baird will swap his seat in the control tower at Bathurst for a drive in the Laser Plumbing & Electrical Hampton Downs 500 the following weekend. Baird will team up with Scott Taylor in the Mercedes AMG GT3 in the Australian Endurance Championship decider from October 13-14. He's already shown some pace in the car this season, setting a new lap record for the category at Albert Park earlier this year.
"When you set a lap record and beat a driver like Giancarlo Fisichella you're probably doing your job okay because he's been on the podium in Melbourne in the Formula 1 Grand Prix. He's a factory driver for Ferrari so I knew I had to bring my A game. I'm 48 now but I never get behind the wheel of a car thinking that anyone is going to knock me off. I still want to win every race I drive in."
Baird made the decision to walk away from full-time racing a few years ago and he's enjoying the pro-am format of the Australian GT Championship.
"The cars are just so good and they're much easier to drive than what I grew up racing. Whether that's a good thing or a bad thing I don't know. I'm getting older so it's probably a good thing. When I was younger as you moved from category to category and car to car you had to adjust your driving style. Now it can feel like a video game sometimes."
"I'm a smarter driver now than when I was younger but do I qualify a car as well as I did when I was 21? Absolutely not. Do I take the risks that I did when I was 21? Absolutely not. Is my completion rate better now that it was when I was 21? Guaranteed. And it needs to be. The Aussie GT cars are expensive and you'll get a pretty decent invoice if you start tearing them apart."
"I'm very fortunate to have raced cars since I was five-years-old and I'm happy to consider any opportunities that come my way. I'm still capable of getting results and I'm looking forward to having a hit-out at Hampton Downs. I think it's an amazing track. It was a good track when it was just the short circuit but the full international circuit is a big improvement."
Two Australian GT crowns will be decided next weekend at the Laser Plumbing & Electrical Hampton Downs 500. Eight drivers remain in contention for the Australian GT Championship, one of the oldest and most prestigious titles in Australian motor racing, while the Australian Endurance Championship is also still up for grabs.
The support categories include Central Muscle Cars, BMW Race Driver Series, Pirelli Porsche Championship, and the Ssangyong Actyon Racing Series.
Media release: Hampton Downs
Caption: Craig Baird leads the field around Albert Park, Melbourne, in the Mercedes AMG GT3.