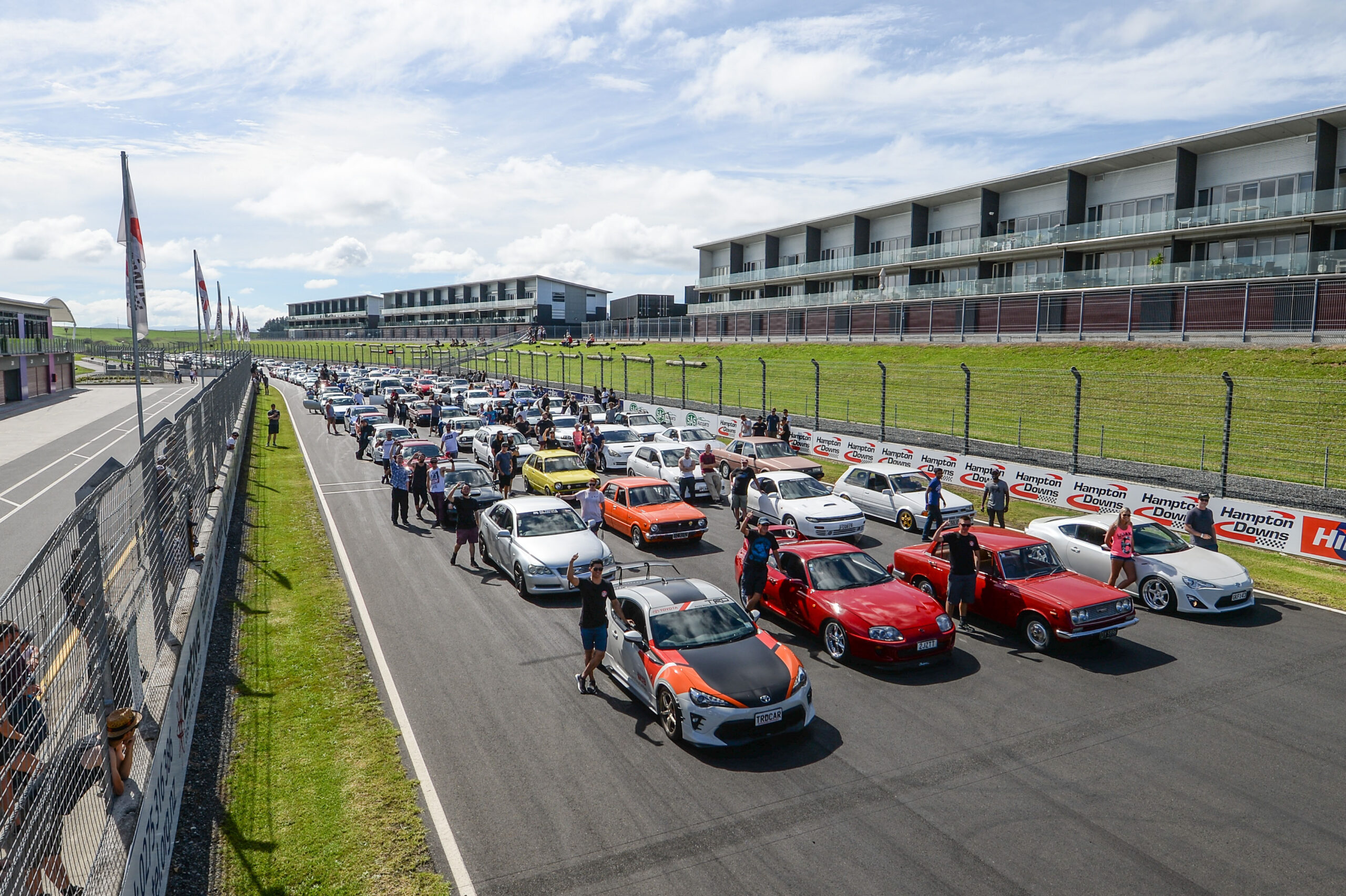 Hampton Downs to host 2019 Toyota Festival
Hundreds of Toyota enthusiasts are expected to descend on north Waikato's Hampton Downs Motorsport Park on Saturday 30 March to celebrate the 2019 Toyota Festival.
Now in its seventh year, the Toyota Festival has become an annual highlight for enthusiasts of the company and its wide variety of sports and performance models, 4WDs, SUVs and even humble previous generation bestselling models in mint condition like the Corolla.
"The Festival is our way of saying thank you to the wider Toyota family for supporting us and giving something back to them," says Andrew Davis, Toyota New Zealand's General Manager of Marketing and Motorsport.
"The variety of models they bring along seems to increase every year. And with the passing of time we inevitably are getting a small number of older and increasingly rare models."
Previous models of the Supra sports car will get special attention in 2019 as a lead up to launch of the all new Supra later this year.
All Supra owners who arrive in their Supra will be eligible to join an online poll to find the best Supra and be in to win a prize.
A variety of activities will be available for enthusiasts including laps of the track in their own Toyota, or track sessions and tuition with Toyota Racing New Zealand expert drivers. Another option is drift sessions on the club circuit.
The popular off-road course provides a chance for 4WD owners to try out their vehicle with tuition available.
"All of these events have become so popular that participants need to pre-register as the number of spaces available fill up quickly," says Mr Davis.
The Gymkhana time challenge will be held again, and the Show and Shine competition will cater for different classes, depending on the age of the vehicle.
Festival goers will have the opportunity to win a track ride in a NZ V8 Camry driven by Chelsea Herbert. Castrol Toyota Racing Series Simulators will be set up and there will be tours of the Toyota Racing New Zealand workshop, where all the single seaters and 86s, competing in the Castrol Toyota Racing Series and Toyota 86 Championships, are prepared.
The Festival will also have displays by different groups of owners – 86 Owners, NZ GT Four (Celica) Owners, Soarer Owners, MR2 owners and NZ Supra Owners – highlighting their particular type of Toyota pride and joy.
The Festival started in 2013 in support of an 86 Owners Club and MR2 Club track day and expanded in 2014 to cater for all Toyota owners. Alternating between the North and South Islands it has quickly grown to be the biggest individual marque track day of the year in New Zealand.
There is free entry and parking for all who attend.
For more information and to register go to: https://www.toyota.co.nz/toyotafestival/