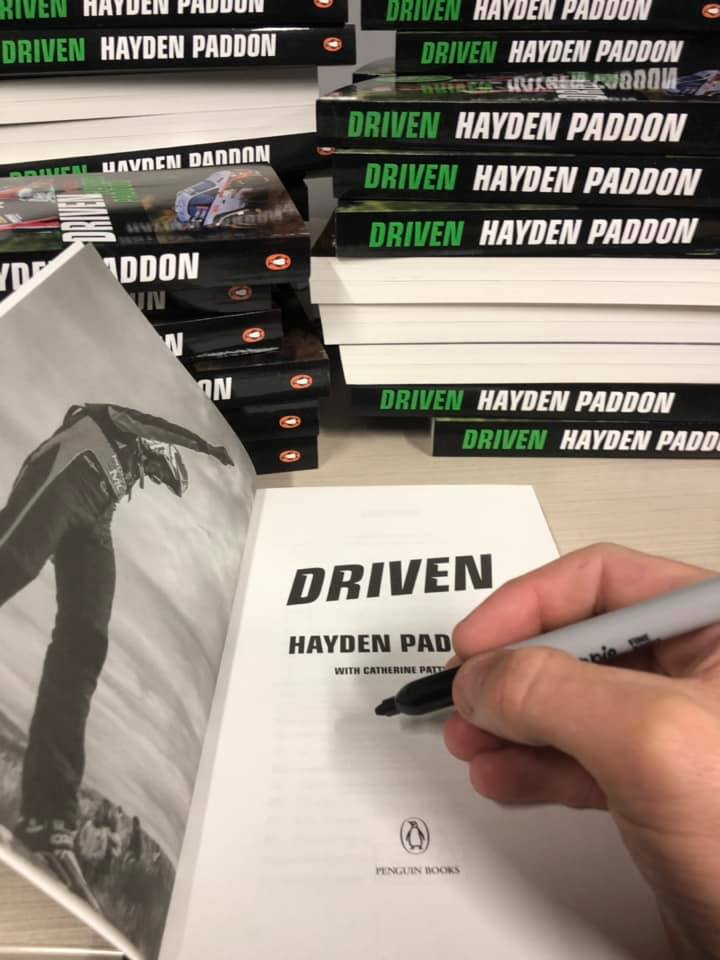 EASTERN SOUTHLAND CAR CLUB OFFER STAR STUDDED NIGHT
The Eastern Southland Car Club has a star studded night planned to showcase to the public when they hold their Prizegiving and Annual Dinner at the Heartland Hotel Croydon in Gore on Saturday 14 September. The club would love to have the public come along and enjoy what will certainly be a great night.
Special guests include Hayden Paddon, Emma Gilmour, Derek Ayson and Andrew Graves. Paddon is the only kiwi driver to ever win a World Rally Championship event having won 2016 Rally Argentina. He was the 2011 Production World Rally Champion and has won the New Zealand Rally Championship four times in 2008, 2009, 2013 and in 2018. He currently resides in Cromwell where he operates Paddon Rallysport and only this week unveiled plans for the world's first electric powered rally car.
Emma Gilmour of Dunedin became the first female to win a round of the New Zealand Rally Championship when she won the 2016 Rally Of Canterbury. Emma, the Dealer Principal and Manager at Gilmour Motors in Dunedin, also has extensive international experience. She was runner-up in the 2009 Asia–Pacific Rally Championship, took part in the 2014 Global Rallycross Championship across the United States and the following year went off-road racing in Qatar, Italy and Portugal. In 2016 she contested WRC events in Finland and Germany.
Derek Ayson and Andrew Graves' careers are intertwined. Ayson, a Gore real estate agent, won the Catlins Coast Rally in 2005 and the Gore Rally in 2006 and has won National titles in both 2wd and 4wd cars. He has won the Classic Rally Of Otago three times in a MK2 Ford Escort powered by a Nissan FJ20 engine and has also won the Silver Fern Marathon. He has rallied successfully in Australia and recently returned from the UK where he finished seventh in the historic section of the Pirelli Rally UK where he drove a car provided by Welsh ace Merion Evans, a good friend and rival.
Graves, also from Gore, was initially Ayson's co-driver and sat alongside Ayson in his Catlins and Gore Rally wins. Graves then got behind the wheel himself and has now won four Catlins Coast Rallies with a fifth going begging this year when a wheel parted company with the car when he held a comfortable lead near the end of the event. Graves has numerous other successes in his elderly Mitsubishi EVO 3 in other local events.
Graves is also still active as a co-driver and currently sits alongside Canterbury driver Josh Marston in a Holden Barina in the National Rally Championship and some rounds of the Mainland Rally Series. Graves was the runner-up in the National co-drivers points last season and is currently second with one round to go this year. He was the winning co-driver in the Mainland Rally Series last year and third this year despite not co-driving at all the rounds. Graves also turned his co-driving abilities to Jet Boat racing for a time.
The voice of the NZ Rally Championship and the Catlins Coast Rally Livestream, Blair Bartels of Auckland will also attend and along with Rocky Hudson, will help grill the quartet of rally stars on the couch.
The public are invited to join the club for the evening. Tickets, which include a two course meal, prizegiving and the rally stars being interviewed on the couch, are available now at the great price of just $50 – $5 of which goes to St John's Gore. Groups can book tickets in table lots – each table seating ten people.
The tickets are available from the Heartland Hotel Croydon and there are special children's prices which you can check with the friendly hotel staff when you book. There is also a special room rate for those who wish to stay the night. The hotel's contact details are – phone 03 208 9029/email – croydon@heartlandhotels.co.nz
Doors open from 5pm with a social time for a catch up with friends and the special rally guests. Hayden Paddon will have his book 'Driven' available and will be able to sign copies. Guests are to be seated by 6.30pm for dinner and prizegiving and that will be followed by Blair Bartels and Rocky Hudson getting all the good stories out on the floor. It is a unique opportunity to meet some of New Zealand's best rally drivers, enjoy a great meal and pay tribute to the club's own champions all in one fantastic evening.
Lindsay Beer, on behalf of the Eastern Southland Car Club