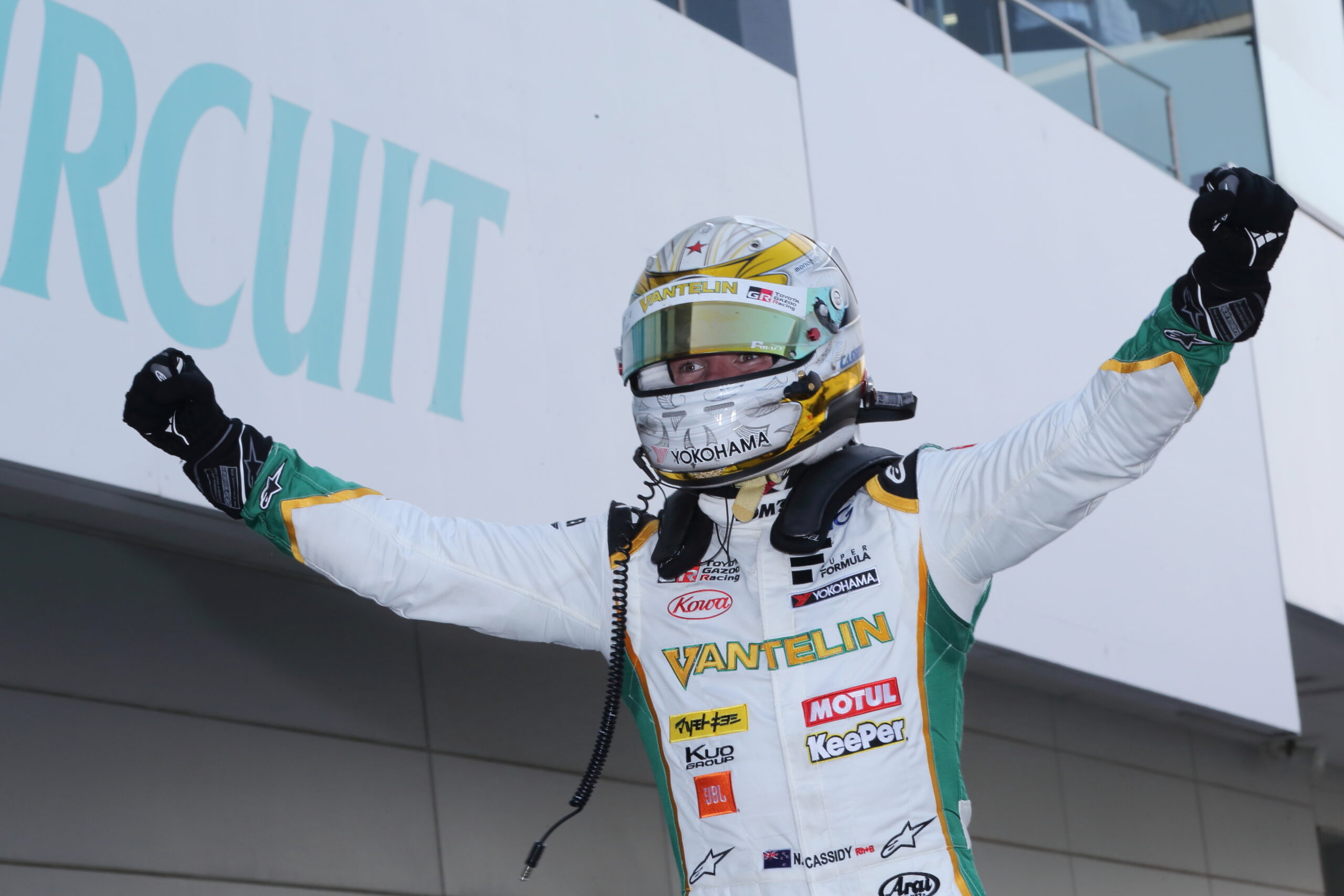 Eurasia confirm line-up for its first LMP2 for the Asian Le Mans Series campaign
As part of an expanded campaign in the Asian Le Mans Series, Eurasia Motorsport are delighted to confirm the driver line-up in the first of its LMP2 entries for the forthcoming season. New Zealanders Nick Cassidy and Daniel Gaunt will join Nobuya Yamanaka in its Ligier JS P217 entry.
The addition of Cassidy to the Eurasia fold is a real coup as the highly rated 25-year-old from Auckland currently leads the Japanese Super Formula Championship having finished second in last year's series.
His journey began in New Zealand where he dominated the national karting scene from 2003 to 2008. The move to single seaters followed where he continued his winning form in Formula First, Toyota Racing Series, F3 Japan and then Japanese Super Formula where he has secured three podiums from five races so far this year.
Gaunt, also from Auckland, brings a wealth of experience to the team having competed in a diverse array of machinery from V8 Supercars in Australia to Indy Lights in the USA, and like Cassidy is a former winner of the New Zealand Toyota Racing Series.
Nobu meanwhile is the Bronze driver in the P2 entry, having competed in the Asian Le Mans Series last year with Aidan Read in the JS P3. Since then he has gone on to gain valuable racing experience in the European Le Mans Series alongside James Littlejohn and returns to Eurasia to continue his long-term ambition of competing in the 24 Hours of Le Mans.
Very much stalwarts of the series, Eurasia Motorsport – the only Asian-based team with global LMP experience – are proud to continue their participation in the Asian Le Mans Series. This is the initial line up for the first of what is expected to be three entries for the Philippine-based team, with a further Ligier LMP2 and Ligier LMP3 programme expected to be confirmed shortly.
The season gets underway in Shanghai in November with the series winners guaranteed an entry into the 24 Hours of Le Mans.
Mark Goddard, Eurasia Motorsport Team Principal:  "This is going to be an exciting Asian Le Mans Series for Eurasia and along with Nobuya we have made a big commitment to the series which is so important for us as a true Asian team. Nobu has shown well in testing and has made great strides in his driving since he started his campaign to try to compete in the Le Mans 24 hours and has really shown his intent to succeed by adding Nick and Dan in the car.
"Plans for our further P2 and P3 entries are taking shape too and we look forward to having a strong Eurasia presence on the grid when the series kicks off in Shanghai in November. There are still race opportunities for aspiring drivers in both cars and we have testing slots available in Sepang. Any interested parties should get in touch as soon as possible."