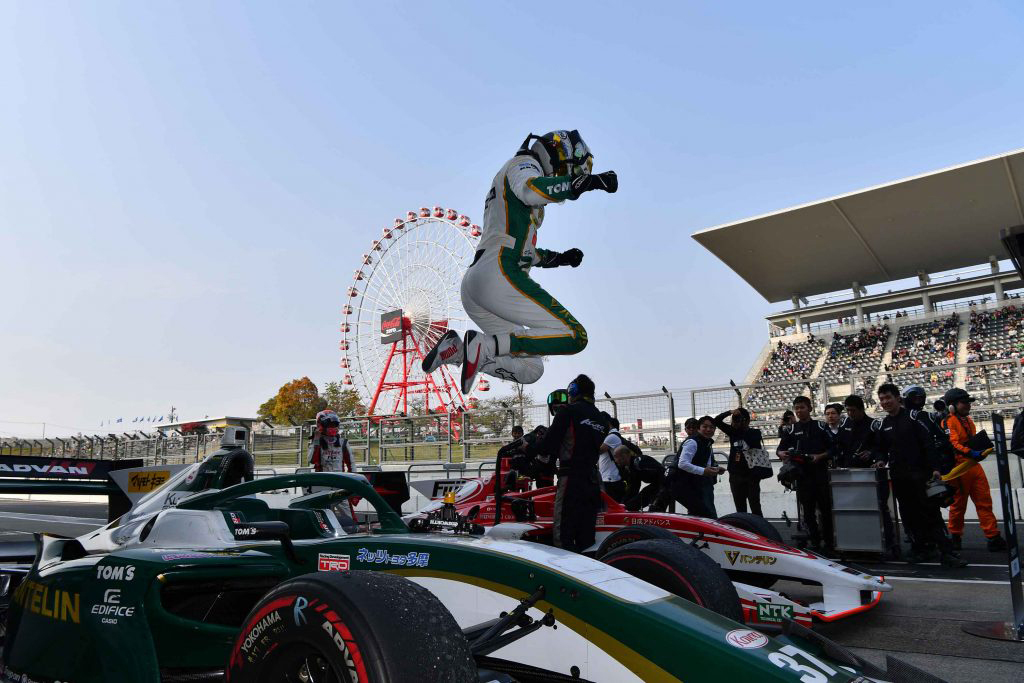 Racing strategy secures Nick Cassidy Super Formula win
New Zealand Grand Prix and Toyota Racing Series champion Nick Cassidy had a perfect start to the Super Formula Championship with a first-round win at Suzuka Circuit in Japan, during the Easter weekend.
Starting 12th on the grid in his new Vantelin Team TOM'S Toyota-powered Dallara SF19, Cassidy looked to be an outside chance for even a point from the race. The car had not performed to expectations during the practice and qualifying sessions.
The defining moment came in the seventh lap of the 43-lap race when the team pulled Cassidy in for his only pit stop and tyre change. He went from the medium tyre to the soft compound tyre, which would have to last the remainder of the race.
Two laps later two cars spun off and out came the safety car – most of the field then chose to pit for their compulsory tyre change.
Once everyone lined back up behind the safety car, it was Kamui Kobayashi, Yuhi Kunimoto and Alex Palou in first, second and third – however they had not pitted. That left Cassidy in fifth place behind Tadasuke Makino.
Cassidy made headway immediately after the safety car departed and overtook Kunimoto and Makino. Palou took a drive through penalty from an earlier infringement. From then on it was a case of staying close to Kobayashi, maintaining a good speed and holding off 2018 Super Formula winner Naoki Yamamoto.
Kobayashi eventually pitted with one lap to go and Nick Cassidy had the lead in the final lap to the chequered flag.
"Anything is possible in Super Formula," Cassidy said immediately after the race.
"You have to keep pushing. As (team boss Nobuhide) Tachi says every morning, 'flat out'.
Three safety car periods – due to a number of spinoffs into barriers – also worked in Cassidy's favour allowing him to conserve his tyres for nearly 40 laps.
"I think at the next round we can come back and find speed, but this weekend we got the perfect points. It was a great start."
The second round of this year's Super Formula takes place at Autopolis over 18-19 May. Before then, Nick Cassidy will be in action in the second round of the Autobacs Super GT Series with TOM'S Racing on 5 May.