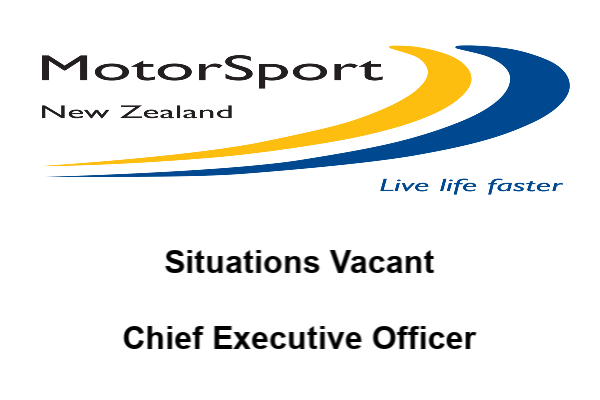 Situations Vacant: Chief Executive Officer
MotorSport New Zealand (MSNZ) is recognised and appointed by the Fédération Internationale de l'Automobile (FIA) as the governing body of four wheeled motor sport in New Zealand and as their sole authority having the sporting power with the right to organise officially sanctioned National Championship, Series and other motor sport events.
Motor sport is an exciting, diverse and dynamic sport and with MSNZ entering a further phase of its development and growth, the incoming CEO will have all of the qualities needed to achieve the organisation's vision and the strategic objectives as set by the Board.
A Wellington-based position, the incoming CEO will report directly to the Board and will provide leadership to a highly effective office team, advisory commissions, departments, officials and volunteers, and the wider motor sport community.
The incoming CEO will have strong commercial acumen, proven communication and leadership skills and an ability to be influential at all levels across a diverse range of stakeholders, including developing commercial partnerships and government relationships, along with advancing the strong associations across the organisation's membership.
This position is for an energetic, capable leader with the skills and relevant experience required to run a major sporting organisation with a commercially successful focus.
A requirement of the position will be to work flexible hours to suit meetings and weekend events that occur from time to time.
Candidates may apply for a job description at ceoposition@motorsport.org.nz.
Applications for the position must be in writing, and accompanied by a current curriculum vitae.  Applications should be addressed to The President, MotorSport New Zealand, and be emailed to ceoposition@motorsport.org.nz.
Applications close at 5:00pm, 28 June 2019.