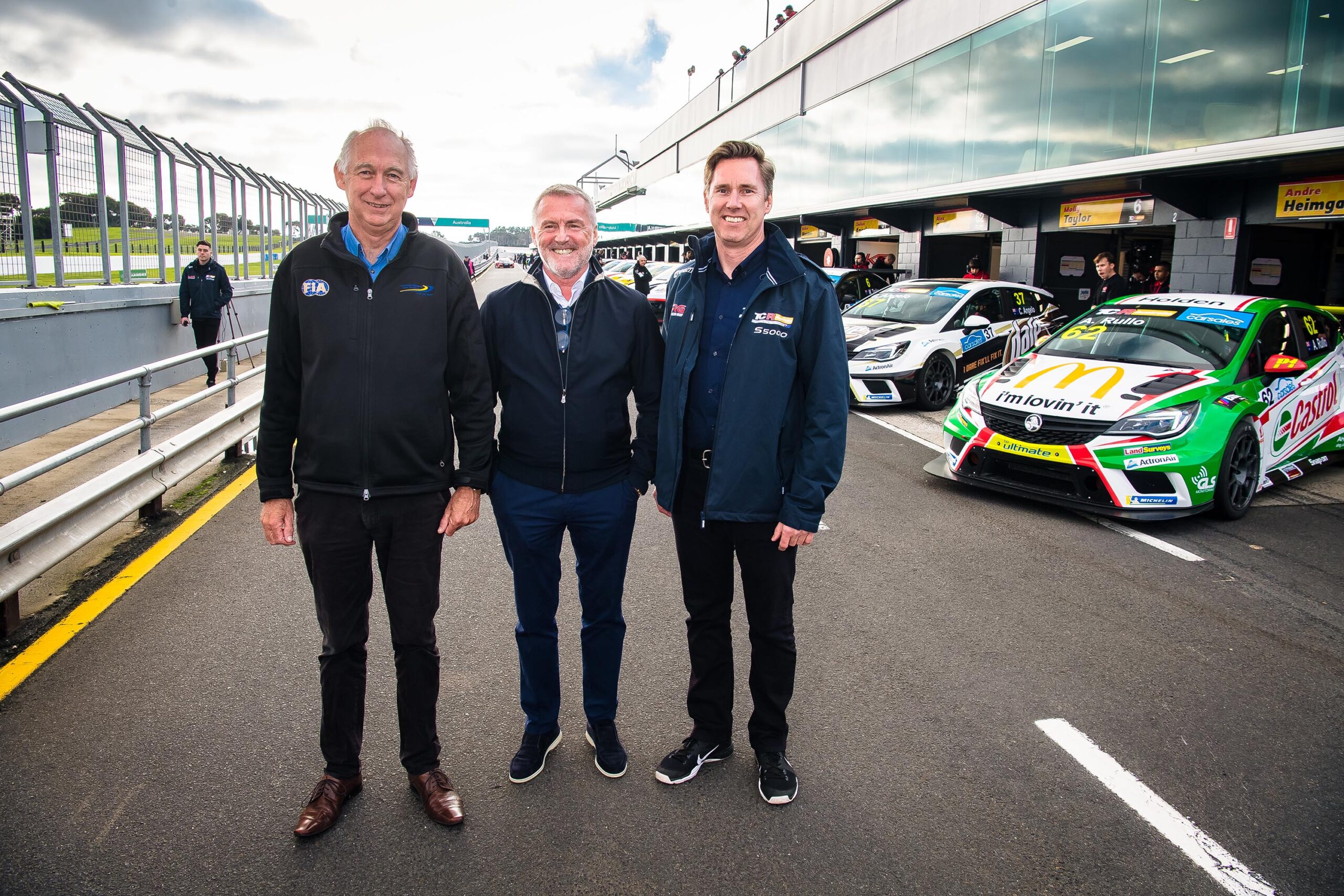 MotorSport NZ confirms TCR NZ promoter
MotorSport New Zealand has awarded the contract for the commercial and promotional rights of the new TCR New Zealand motor racing series to the ANZ Motorsport Group, a new subsidiary company of the Australian Racing Group (ARG), which promotes the TCR Australia Series.
The decision was announced at the second TCR Australia Series round at Philip Island, an event attended by Marcello Lotti, President of the WSC Group which are the global rights holders of Touring Car Racing (TCR).
The deal between MotorSport NZ and the ANZ Motorsport Group is a multi-year arrangement, ensuring stability in the formative stages of TCR in the Australasian region and providing the New Zealand and Australian motor racing communities with a strategic alignment for this significant new race category.
MotorSport NZ President Wayne Christie says an important consideration in granting the TCR New Zealand contract to the Australian Racing Group, through their new subsidiary ANZ Motorsport Group, was that they had already established the Australian TCR series, which attracted 17 competitors driving eight different brands of the under 2 litre racing cars at its opening round at Sydney Motorsport Park last month.
"This experience makes ARG's ANZ Motorsport Group the logical choice to give the TCR New Zealand Series the best chance of success," says Christie. "We are finalising all contractual details at present, and expect the ANZ Motorsport Group will quickly get to work to prepare for the debut season of TCR New Zealand in 2020.
"The response from competitors and teams to our announcement that the TCR category was coming to New Zealand was overwhelmingly positive. TCR New Zealand fits nicely into our structure of premier saloon car race categories and offers competitors the chance to race market-relevant cars under an international formula. We expect that this confirmation of the series promoter will provide competitors with confidence to push ahead with plans to compete in the New Zealand TCR series when it commences next year."
Matt Braid, director of ARG and the ANZ Motorsport Group, says their mandate will be to ensure the TCR New Zealand Series develops in its own right, including racing rounds at stand-alone dates and those aligned with the race calendars of other MotorSport NZ Premier Race Championships which are currently managed by New Zealand motorsports event promotor Speed Works Events Ltd.
"This is a really exciting announcement for the Australian Racing Group and our new subsidiary company ANZ Motorsport Group," says Braid. "Being awarded another series is a huge vote of confidence from WSC and speaks to the successful launch of the TCR Series in Australia and we look forward to ensuring both series are successful, competitive and highly regarded within this region.
"We'll be able to take our learnings from TCR Australia to TCR New Zealand for the benefit of all local race teams, competitors, fans and the media and develop additional opportunities that overseeing both series allows us to.
"By aligning both TCR Series with no date clashes between the calendars, all TCR competitors in the region will have the opportunity to compete in both the New Zealand and Australia series.
"The ANZ Motorsport Group is currently working with MotorSport NZ and Speed Works Events Ltd to formulate a racing calendar for the 2020 New Zealand motorsport season and is planning to have New Zealand-based resources to manage the category locally."
Marcello Lotti, President, WSC Group, is also happy that the Australian Racing Group has been selected to promote the new TCR New Zealand Championship from next year.
"Australia and New Zealand are so close together, so to have same promotor makes sense," says Lotti. "From what we've seen how the Australian series has been run, then we have no doubt that New Zealand will be a huge success.
"This is a big win for the competitors, having two TCR Series so close together. There will be more opportunity to use their cars in the two championships."
More information about the TCR New Zealand Series will be available on the official Facebook page https://www.facebook.com/TCRNewZealandSeries/. An official website and other resources will be available in due course.
Media release: Kate Gordon-Smith for MotorSport NZ
Photo: Daniel Kalisz
Caption: Making TCR NZ Series promoter announcement (L-R) Brian Budd, Marcello Lotti and Matt Braid.