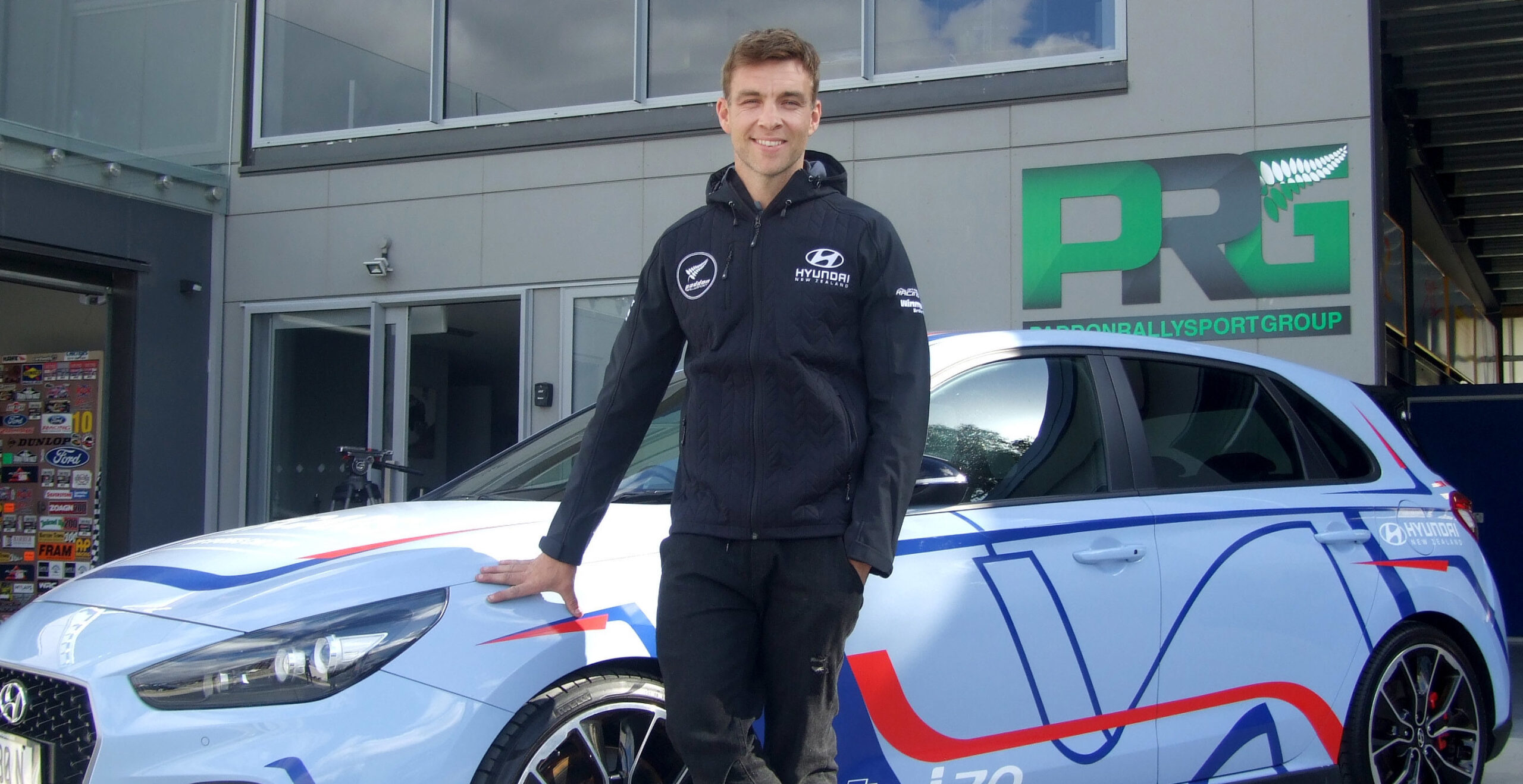 New Zealand rally legend Hayden Paddon confirmed for TCR NZ
World Rally star Hayden Paddon has confirmed that he will switch from dirt to the tarmac and compete in the TCR New Zealand Championship – his first major attempt at circuit racing.
Paddon, a winner at the highest level of rallying in the WRC, will contest the opening three rounds of the inaugural TCR NZ Championship, driving a Hyundai i30 N for his own team PRG (Paddon Rallysport Group).
PRG, based at the Highland Motorsport Park near Queenstown, has secured a second-hand i30 N from Italy which Paddon and his team has recently been testing to get prepared for the all-new touring car championship.
TCR racing has taken the world by storm, with over 30 championships around the world using identical regulations using under two-litre, turbo-charged, market-relevant machines in exciting, fast-paced motorsport competition.
The formula was introduced to Australia this year through the Australian Racing Group (ARG), and the immediate success in the competitive domestic market has seen ARG secure the rights to host New Zealand's own version.
Paddon needs no introduction to the motorsport landscape, having plied his trade on the world rally scene for the past decade. He is a four-time winner of the New Zealand Rally Championship and has contested 81 World Rally rounds, including his and New Zealand's first-ever win in a WRC round in 2016 at the Rally Argentina.
"TCR is a successful formula and it has take off all around the world and it exciting for me to confirm that I will contest the opening rounds," said Hayden Paddon.
"It offers an even playing field between different cars and different drivers and it has proven to a formula that is working.
"Our team decided to get involved because we're trying to branch out and look at new horizons. It's the chance for the team to develop, try new avenues in the sport and continually push to get the most out of ourselves.
"I've done no circuit racing at all. Our race team is based at Highlands, so I've had the chance to drive plenty of different cars on tarmac, but never on a race track with other cars around me, so obviously there is going to be a lot to learn.
"I'm really excited for the challenge. We want to go out and enjoy ourselves, but at the same time, it's a chance to learn a new discipline of the sport. I'm really looking forward to it."
At this stage, Paddon has committed to the opening three rounds of the five-round championship that will be held on five consecutive weekends, starting at Highlands on January 17-19.