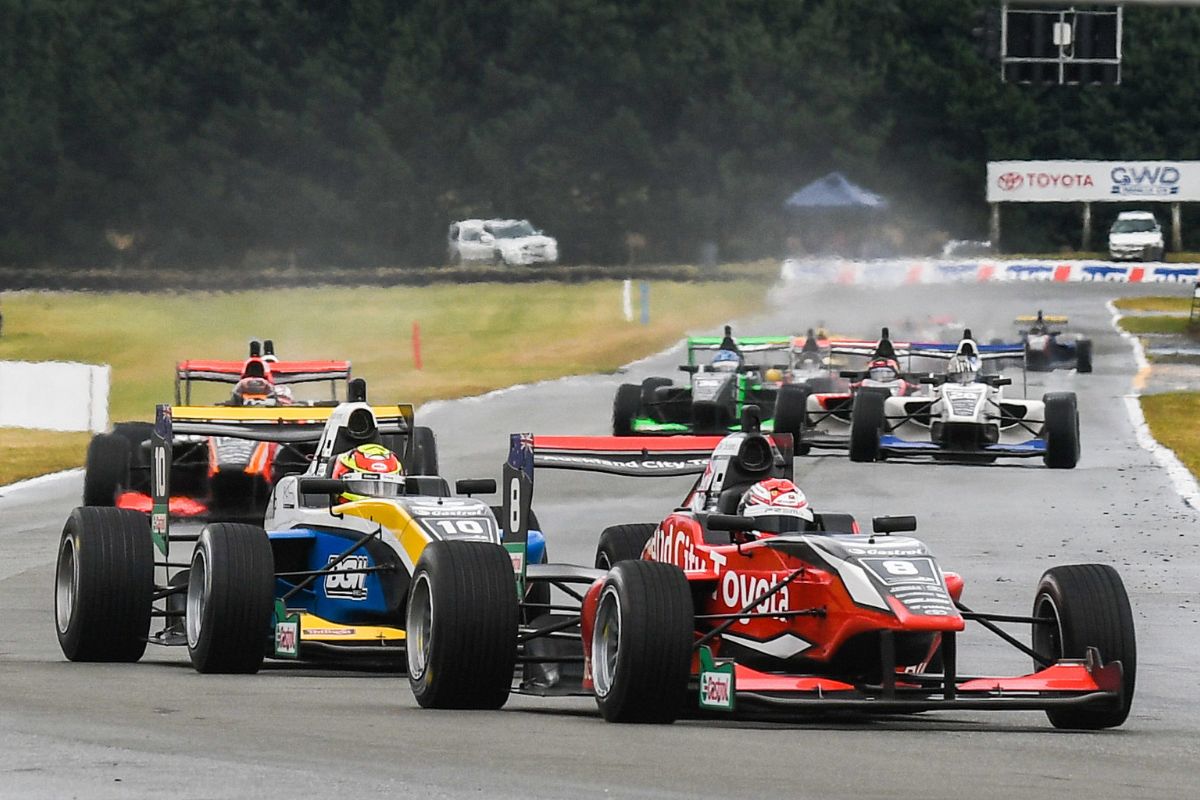 Speed Works publishes provisional 2019-2020 calendar
Speed Works Events has released its provisional 2019-2020 MotorSport NZ Championship calendar and the big news is the potential return of international single seaters to arguably the country's most iconic race track.
The Castrol Toyota Racing Series, which will once again run its five back-to-back rounds within the Speed Works calendar, will hold its New Zealand Motor Cup meeting over the weekend of February 7-9 and that could be at Pukekohe Park.
"As everyone knows there has been a huge amount of work done at Pukekohe Park in recent times to improve the quality of the surface," explained Geoff Short, Director of Speed Works Events which is contracted to MotorSport NZ to promote and run the premier race championship categories. "There are a few boxes to tick but we can say that it's a definite possibility."
The meeting venue that weekend is currently a TBC but will definitely be either at Pukekohe Park or at the Bruce McLaren Motorsport Park, Taupo.
"Australian Formula 4 came and competed at Pukekohe last year at the Supercars event and said publicly it provided one of their best racing weekends of the season," added Short.
"The TRS series had a fantastic season and holding the Motor Cup meeting at Pukekohe would definitely build on that interest and in motorsport in general at a venue that is near our largest population base. The Motor Cup has fantastic tradition and appeal and a list of winners that rivals any trophy in world motorsport. Pukekohe also held the Motor Cup race for many years."
Notable also on the list of provisional dates is a return to Invercargill and Teretonga where Speed Works is also working with local council and ILT on a major fan-focussed initiative.
The calendar of events will feature all of New Zealand's major racing categories and will also be the home for the new TCR New Zealand saloon championship scheduled to kick off at the Highlands round of the calendar in January. Categories almost certain to run on the dates will include BNT V8s, the Toyota 86 Championship, ENZED Central Muscle Cars, Porsche series, TradeZone GTRNZ, NEXEN Tyre Pro 7 Mazda Racing, Hi-Q Components Formula First and V8 Utes as well as the new TCR championship and Castrol TRS.
There's also the intriguing possibility of an appearance at two rounds of the championship of an international GT series.
"Yes, we are working on that possibility too," added Short. "That would be a huge addition to the show for New Zealand fans and we're doing what we can to make it happen."
The provisional Speed Works calendar for next season is as follows:
29 November – 1 December 2019 – Pukekohe
17-19 January 2020 – Highlands
24-26 January 2020 – Teretonga
31 January – 2 February 2020 – Hampton Downs
7-9 February 2020 – Pukekohe/Taupo TBC
14-16 February 2020 – Manfeild
13-15 March 2020 –  Hampton Downs
Caption: The Castrol Toyota Racing Series could be heading to Pukekohe for the Motor Cup. Picture Bruce Jenkins
Media release: Richard Gee, Speed Works Events