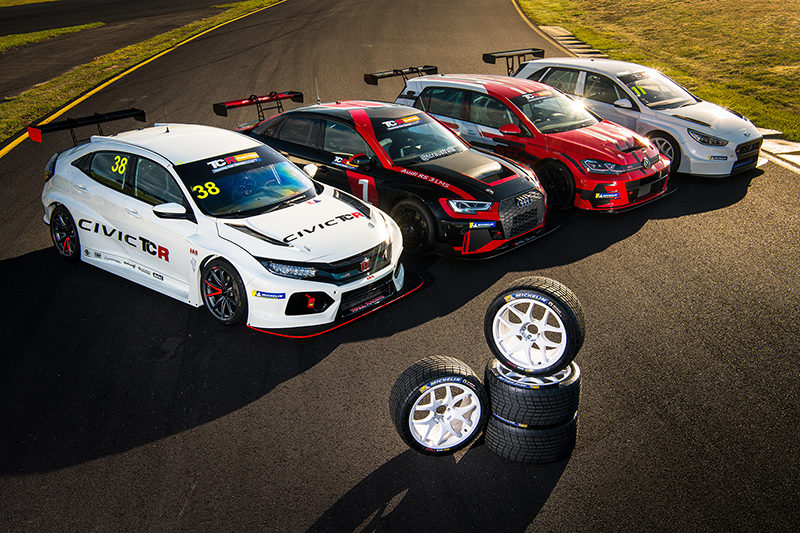 MotorSport NZ secures contract to bring TCR to New Zealand
MotorSport New Zealand has reached an agreement with WSC Ltd, the global rights holders of Touring Car Racing (TCR), to introduce a national TCR series in New Zealand in 2020.
The TCR concept was developed by former World Touring Car Championship manager Marcello Lotti in 2014 as a cost-effective touring car racing alternative. Since its inception in 2015, the TCR concept has quickly grown in popularity with four major TCR regional series such as TCR Europe, TCR Asia, etc, plus 15 national series utilising the TCR regulations as their main rulebook. Last year, the FIA World Touring Car Cup (WTCR) replaced the FIA World Touring Car Championship, and TCR also has its own category in the global 24H Series of 24-hour endurance races. Closer to home, the newly-created TCR Australia commences its first season of racing in May this year.
MotorSport NZ's announcement marks a further expansion for the TCR race series, offering New Zealand competitors the opportunity to contest an internationally recognised series in current model, market-relevant cars, says MotorSport NZ President Wayne Christie.
Christie says: "This is an exciting development for top-level saloon car racing in New Zealand as the TCR New Zealand series will provide our up-and-coming drivers with a direct pathway into internationally recognised competitions around the world.
"To have a variety of different marques contesting a top-level domestic championship is also good for the sport, good for competitors and good for sponsors. We're looking forward to seeing which motor vehicle distributors come onboard with the concept."
With the growth and popularity of TCR globally, MotorSport NZ has received a strong number of inquiries from local competitors as to whether this category has a place in local motor sports.
Christie says MotorSport NZ has recently completed a lengthy and comprehensive review of its strategy for top-level saloon car racing categories. See: https://motorsport.org.nz/motorsport-nz-completes-race-strategy-review/
"We believe TCR has a valid and worthwhile role to play in New Zealand motor racing, offering an international parity-based formula. Competitors would have the ability to on-sell cars locally or internationally relatively easily. There's certainly been sufficient interest that we moved to secure the TCR agreement for New Zealand."
Christie stresses that TCR can fit alongside the New Zealand V8 Touring Cars and Toyota 86 as the two current top-tier saloon car race categories. "Each category offers something different for competitors and race fans. We believe New Zealand motorsport is in good heart and that TCR will only strengthen our national race series and the sport as a whole."
WSC President Marcello Lotti commented: "We are delighted to add the wonderful 'Land of the Long White Cloud' to the ever-growing list of countries all over the world that have embraced the TCR concept. New Zealand has a great motorsport tradition, and gave birth to some of the strongest racing drivers ever, such as F1 super stars Bruce McLaren and Dennis Hulme. And, speaking of Touring Cars, we can't forget Paul Radisich, the winner of two FIA Super Touring World Cups. With these premises, we don't have the lesser doubt that the TCR New Zealand championship will be successful!"
MotorSport NZ is now in the process of seeking expressions of interest from those who wish to fulfil the role as the category manager of the TCR New Zealand series to look after promotion and organisation, working alongside MotorSport NZ which provides the technical and regulatory components of the series. The governing body of motorsport in this country, MotorSport New Zealand is an incorporated society owned by approximately 100 member clubs.
Media release: MotorSport NZ