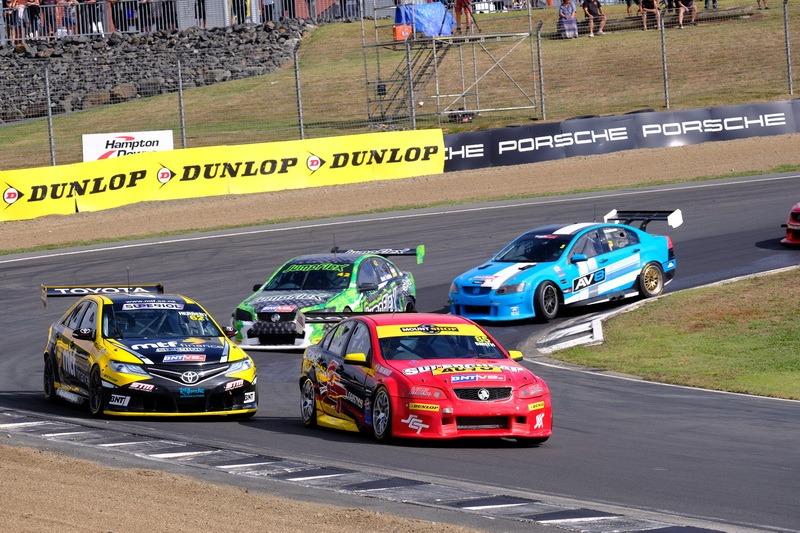 MotorSport NZ completes race strategy review
MotorSport New Zealand has recently completed a comprehensive review of its strategy for top-level saloon car race categories in New Zealand.
"The review sets in place a strategic direction for top-level circuit racing for the immediate and medium future," says MotorSport NZ President Wayne Christie, who has just announced that the fast-growing global Touring Car Racing (TCR) concept would be launched in New Zealand by 2020.
The core elements of the strategy include:
A clear pathway for competitors who choose to race saloon cars – starting with club or grassroots racing with dozens of events being run by clubs all over New Zealand every month, then moving to one of the sanctioned series such as Pre 65s, NZ Six or OSCA, and then on to a premier level category such as the Toyota 86 Championship, V8 Touring Cars or TCR. In addition, there are a host of other popular categories such as Central Muscle Cars that play a large part in the excitement of our sport.
Toyota 86 fits the bill as a moderately-priced, identical car, manufacturer-supported concept which has traditionally been a one-make category offering close-fought racing and an excellent series for drivers to develop their race-craft.
V8 Touring Cars has a solid history of more than 20 years; the category is currently undergoing a platform review to secure its future, with the focus to be on Class 1 cars.
TCR provides a range of different makes under an international parity-based formula, with the ability to on-sell cars either domestically or internationally.
The pathway for those choosing to drive single-seater race cars – starting with our well-established entry-level Formula First category, then processing to the faster Formula 1600 class, before entering the high-speed, internationally-recognised Toyota Racing Series which is an ideal stepping stone to global competition.
Christie says: "This updated strategic plan provides for a clearly defined pathway for competitors who can easily differentiate between a single-seater or saloon car career, and how they can map their way to the top.
"The saloon car pathway provides for a competitor to commence their racing in career in an entry-level class such as 2KCup and progress right through to V8 Touring Cars or TCR as the pinnacle in New Zealand, and beyond to an international career."
Christie adds: "A key part of the strategic review also included endurance racing, which is currently attracting entry numbers at levels never seen before in this country, with competitors using the world's latest and best FIA GT3 machinery to take on the more traditional Kiwi-built and developed cars. Many cars can compete in their recognised categories as well as being very effective endurance cars, with a South Island-based VW TCR car being an excellent example of this multipurpose use in competition in recent seasons.
Christie says: "The MotorSport NZ board thanks our race category review working group – Greg Lancaster, John McIntyre and Mark Heimgartner – and the members of the Race Advisory Commission for their excellent research and guidance. We are now keen to hear the feedback of competitors, clubs and event organisers."
With the announcement of the agreement to create a New Zealand TCR series, MotorSport NZ has also initiated the process of seeking expressions of interest for a TCR New Zealand series category manager to undertake the promotion and day-to-day operation of the new series. The category manager works alongside MotorSport NZ, which provides the technical and regulatory components of the new TCR series.
The governing body of motorsport in this country, MotorSport New Zealand is an incorporated society owned by approximately 100 member clubs. See www.motorsport.org.nz for more information.