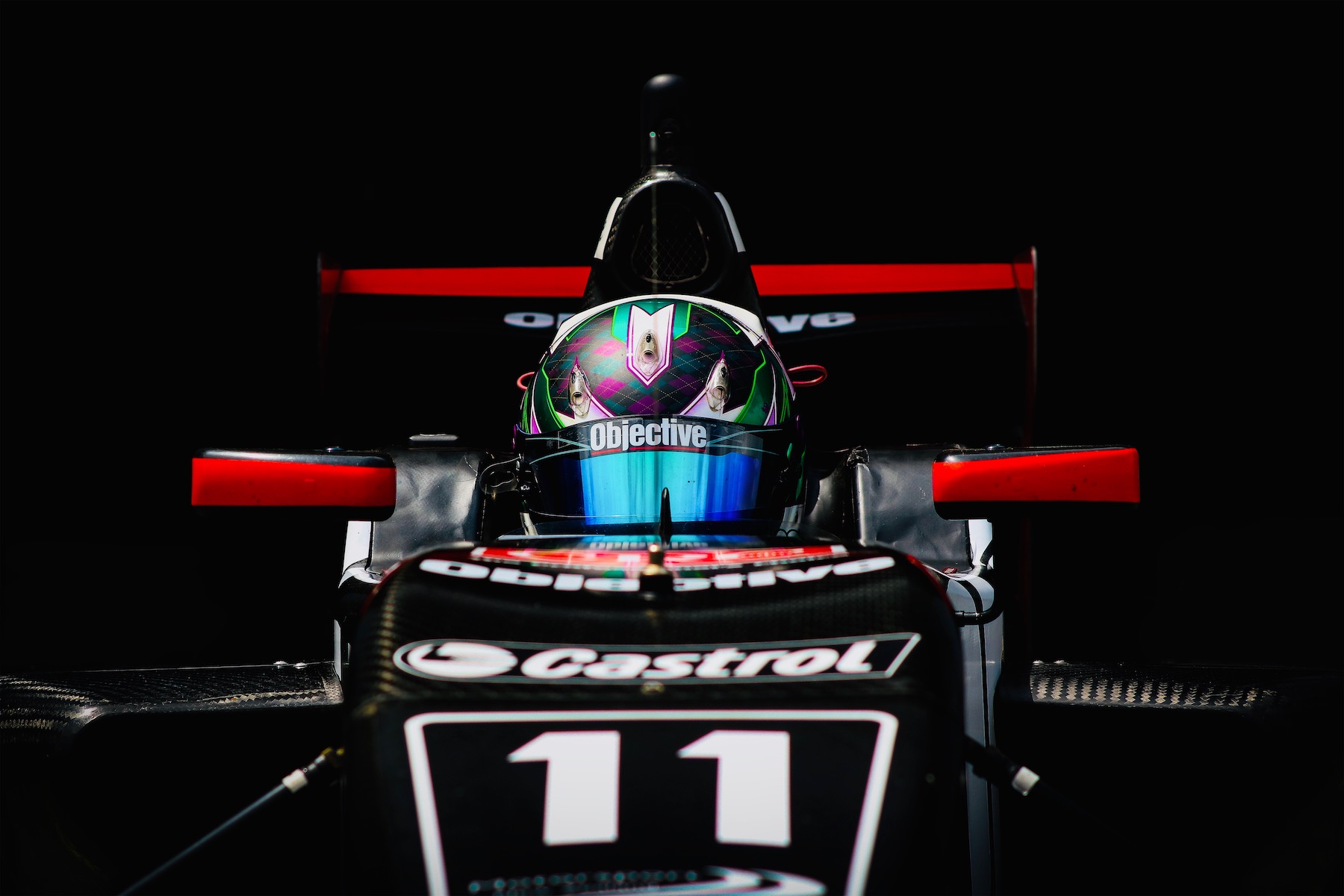 Motorsport media awards go to Hedge, Summerfield, Burke and Marshall
Well-known names among motorsport media – David Hedge, Shaun Summerfield and Terry Marshall – were joined by relative newcomer Tayler Burke when the MotorSport New Zealand media awards were presented on Saturday 25 May in Wellington.
The MotorSport New Zealand media awards are designed to promote and recognise the media and communications professionals who contribute to media coverage of New Zealand motorsport in all forms.
The awards for two categories of photography, and news and feature journalism or production were presented at MotorSport New Zealand's annual awards night where around 50 competitors, officials, volunteers and media were recognised for their contributions to four-wheeled motor sports in New Zealand.
Brian Budd, CEO of MotorSport New Zealand, says: "We appreciate the considerable efforts of the photographers, videographers, journalists and PR professionals who devote their weekends to covering our sport at all levels – from grassroots club events through to national championships and international motorsport. We thank all those who submitted entries for this year's motorsport media awards. Your work is outstanding and it's fantastic to see new people and valued long-time contributors recognised for their efforts as the category winners."
David Hedge, of Auckland, won the feature journalist or producer of the year award for the third time for his portfolio which showcased some of his work on the 2018 New Zealand Rally Championship and 2019 Toyota Racing Series. Hedge's company Volt TV is a well-established contributor to the New Zealand motorsport scene. The other finalist in this category was Adam Jones, also of Auckland, who heads freelance video production company The Fast Files.
Of Hedge's work, the independent judge said: "It's hard to look past the professionalism, innovation and entertainment value that the experienced David Hedge brings to his coverage of some of New Zealand's major motorsport events.
"This year's winning portfolio included coverage of the 2018 Otago Rally and the Toyota Racing Series. Both delivered the whole package – exciting camera angles, smart graphics and split screens, revealing interviews and informed commentary."
The news journalist or reporter award went to Auckland's Shaun Summerfield for the fifth time with a portfolio of interviews written for the Giltrap Group's 66 magazine. The other finalists in this category were Rob Scott, of Auckland, who writes for NZ Autocar magazine, and Christchurch's Benjamin Carrell, an independent publisher heading motorsport opinion website talkmotorsport.co.nz and motorsport news website nzmotorracing.co.nz.
Of Summerfield's work, the judge said: "Shaun Summerfield turns his considerable story-telling talents to a magazine-style format, entering three insightful interviews with Brendon Hartley, Rhys Millen and Scott Dixon in this year's motorsport media awards.
"The Dixon story, in particular, pulled together well-known facts with fascinating glimpses behind the scenes of one of New Zealand's legendary racers to create a compelling story of great relevance to the intended audience."
The motorsport photography awards again attracted a strong number of entries with four finalists – Marton's Tayler Burke, Auckland's Matthew Hansen, Napier's Bruce Jenkins and Christchurch's Terry Marshall – being considered for the two awards, photographer of the year for the best portfolio and the President's award for the best single shot.
The judge named Terry Marshall the motorsport photographer of the year for his comprehensive and engaging portfolio of race and rally images. The award marks Marshall's first win of the coveted best portfolio title and due credit for Marshall's several decades of outstanding work capturing images of New Zealand motor racing.
The judge's citation said: "A collection of six images that include speed, timing, emotion, thrills and spills. Terry has thought about the composition well before the cars have even appeared and by using the correct lens, shutter speed and f-stop has produced amazingly crafted images that attracts the viewer's eye."
Tayler Burke got the nod for the best single shot, making the Marton photographer a first-time award winner. Of Burke's image of young Australian race driver Jackson Walls, who contested the 2019 Toyota Racing Series, the judge said: "Sometimes less is more – a simply striking image that demands your attention, your eye is attracted to the image by the use of colour. An image that simply says let's race!"
Budd adds: "Congratulations to this year's motorsport media award winners. Of particular note, is Terry Marshall being named photographer of the year. Terry is a loyal, talented and valued member of our motorsport community so we are delighted to see his work recognised. Well done to Tayler Burke as a first-time award winner with his striking image for the President's best single shot award. Our thanks and congratulations to Dave Hedge and Shaun Summerfield who continue to produce outstanding work in their chosen medium."
Media release: Kate Gordon-Smith for MotorSport NZ
Image: Tayler Burke's image which won him the President's award for the best single image.