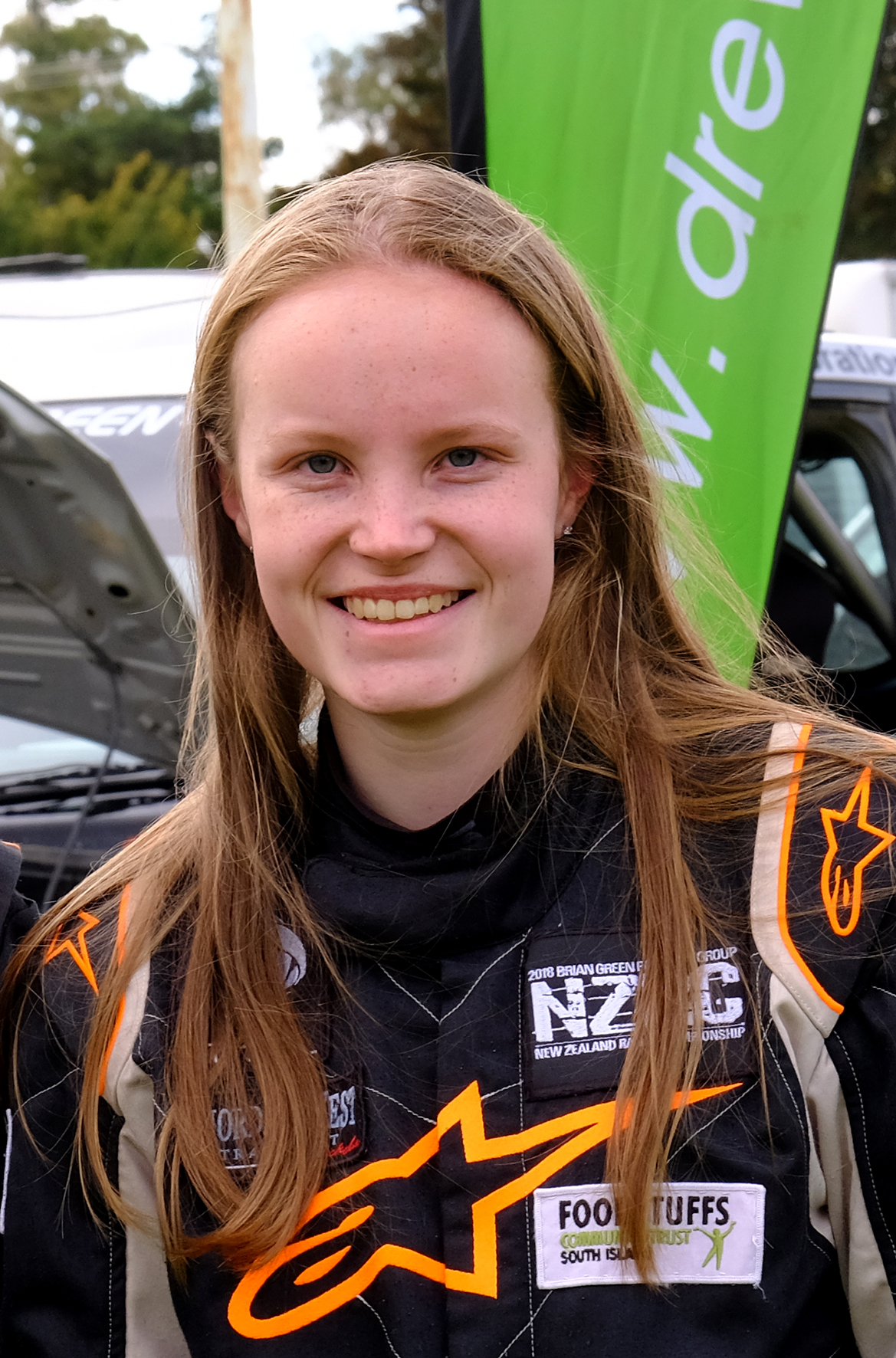 NZ Women in Motorsport ambassador scheme launched
MotorSport New Zealand, through its Women in Motorsport Advisory Commission, has revealed an ambassador scheme designed to raise the visibility of women in New Zealand motorsport.
New Zealand's Women in Motorsport Commission stems from a similar initiative at global level when the Federation Internationale de l'Automobile (FIA) launched its Women in Motorsport in 2009 with the aim of showing that motorsport is open to women in all of its aspects, whether as competitors, officials, team managers, engineers, mechanics, and media.
Young rally co-driver Amy Hudson accepted an invitation to become the first New Zealand Women in Motorsport ambassador.
The 17-year-old from Christchurch who co-drives for Dylan Thomson in the New Zealand Rally Championship, says she thinks it's pretty cool to be a woman in this sport. "There are more women involved in motorsport, which is really awesome to see. Particularly in rally, there's not many differences [for men or women]; it's all fairly equal."
Hudson comes from a motorsport family with her parents Rocky and Lisa meeting on a rally a couple of decades ago and younger brother Jarrod also co-driving. She says: "My first ride in the co-driver's seat was at a rallysprint and it was a present for my twelfth birthday; it was probably one of the best birthday presents I've ever received. My role in the car is to make sure everything happens on time, that we're in the right place at the right time, managing all the paperwork and calling the pace notes for the driver."
Hudson is one of about ten Women in Motorsport ambassadors who will be revealed in the next 12 months, the intention being to showcase women at all levels of motorsport – from national and international competition, to club-level competition, and in a variety of roles such as competitors, engineers, media and officials.
MotorSport New Zealand President Wayne Christie says he's delighted to see the initiative launched at the organisation's annual conference to the representatives attending from member clubs.
"The Women in Motorsport ambassador scheme is a fantastic way to profile women in motorsport, to show us the pathways that they took to get into motorsport and how women are represented in many aspects of our sport," says Christie. "We can already see that our Women in Motorsport Commission is working hard to deliver initiatives which fulfil their mission statement of creating a sports culture which facilitates and values the full participation of women in all aspects of motorsport. We look forward to seeing more Women in Motorsport ambassadors profiled in coming months."
More information about Women in Motorsport New Zealand can be found on the website: www.womeninmotorsport.co.nz or follow them on Facebook https://www.facebook.com/womeninmotorsportnewzealand/ or Instagram https://www.instagram.com/womeninmotorsportnz/.