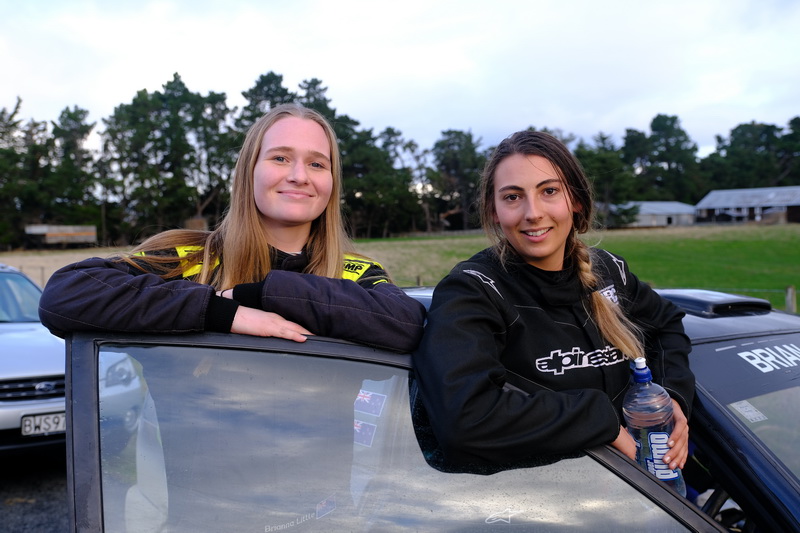 Mentor scheme launched by Women in Motorsport NZ
A programme designed to mentor relatively new and/or aspiring female motorsport participants who wish to progress their involvement in the sport has been launched by the Women in Motorsport Advisory Commission of MotorSport New Zealand.
The female mentees can be competitors, event organisers, volunteers or officials, engineers or media representatives such as journalists and photographers. The programme is designed to connect them with established and respected people within New Zealand motorsport, female or male, who can help them progress a specific goal or project within a 12-month period.
In a similar vein to the Women in Motorsport NZ ambassador scheme, which is designed to raise the visibility of women in New Zealand motorsport and commenced in May this year, the Women in Motorsport NZ mentor programme also highlights the many paths that women can take in motorsport. The programme also facilitates networking and connections between women across the sport.
MotorSport New Zealand President Wayne Christie says the mentor programme is another excellent initiative from the Women in Motorsport Advisory Commission.
"Most of us, when starting out in a sport or aspiring to move up to a new level, would appreciate a more experienced person sharing their knowledge and advice with us," says Christie. "Many sports have mentor programmes and I'm pleased to see we now have one to help foster and encourage the many women who enjoy participating in motorsport as competitors, officials and various other roles."
Christie says some examples of the types of project suitable for the Women in Motorsport mentor programme include:
A female Clerk of the Course (Bronze) seeking a mentor to help her prepare for and successfully become a qualified Clerk of the Course (Silver).
A female race driver, or rally driver or co-driver who currently competes in club events who seeks to step up the intensity of their competition with regional or national events.
A female journalist seeking to gain greater experience writing a range of motorsport articles with the support of an established journalist.
A female photographer who currently covers club events who seeks to qualify for MotorSport NZ media accreditation at national championship events.
A female flag or pit lane marshal who would like to learn new skills to move into the race control team.
The Women in Motorsport mentor programme is now open for both mentees and mentors to submit their interest in being considered for the programme. Each application will be considered on its own merit and is subject to there being a suitable mentor available to help a specific mentee with their stated goal.
More information about the Women in Motorsport mentor programme can be found here http://www.womeninmotorsport.co.nz/mentor-programme/ and any queries can be emailed to wimnz@motorsport.org.nz.
New Zealand's Women in Motorsport Commission stems from a similar initiative at global level when the Federation Internationale de l'Automobile (FIA) launched its Women in Motorsport in 2009 with the aim of showing that motorsport is open to women in all of its aspects, whether as competitors, officials, team managers, engineers, mechanics, and media. The Commission's mission statement is to create a sports culture which facilitates and values the full participation of women in all aspects of motorsport.
More information about Women in Motorsport New Zealand can be found on the website: www.womeninmotorsport.co.nz or follow them on Facebook https://www.facebook.com/womeninmotorsportnewzealand/ or Instagram https://www.instagram.com/womeninmotorsportnz/.
Media release: Kate Gordon-Smith for MotorSport NZ
Photo: Geoff Ridder