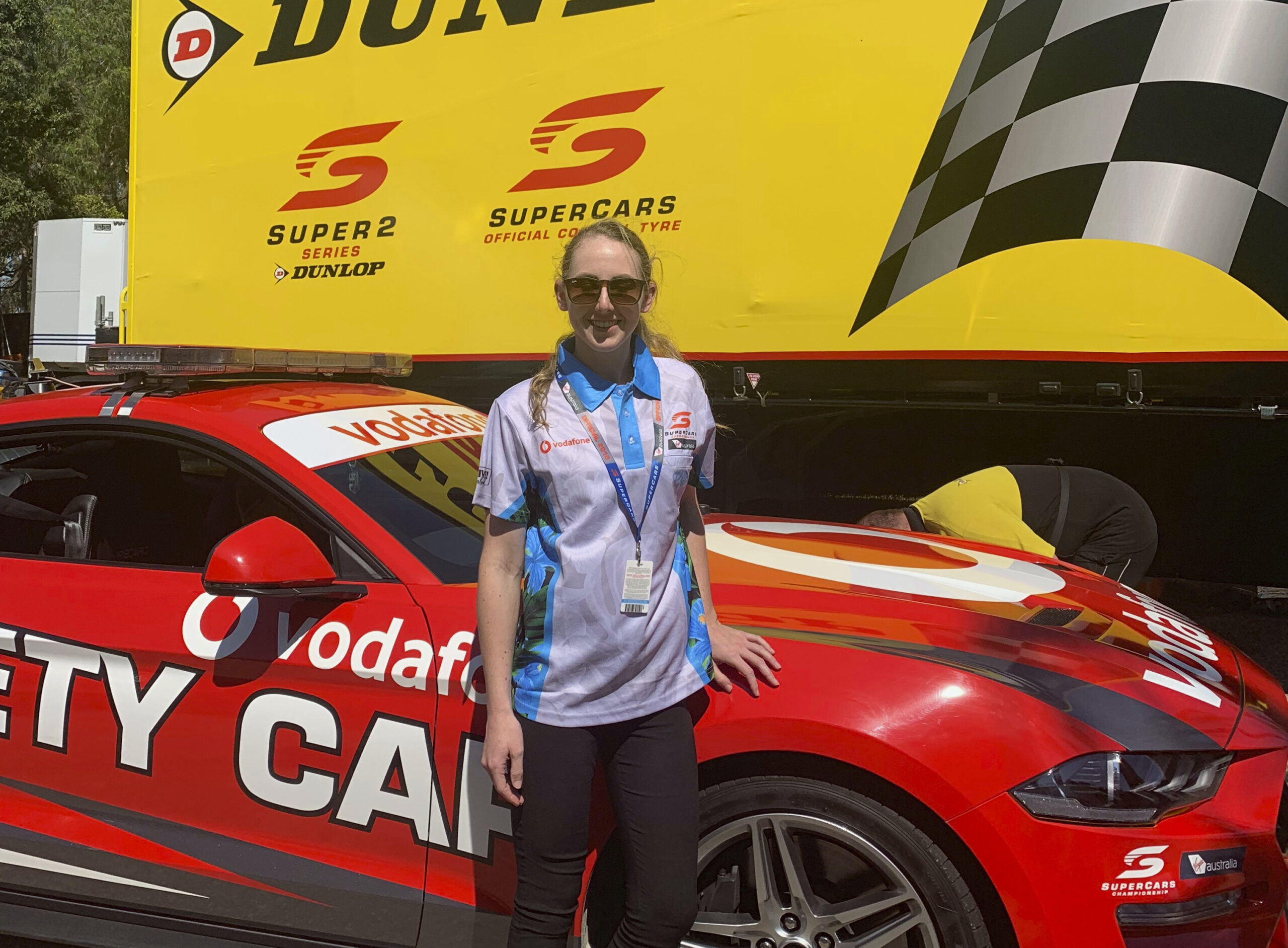 Krystal Brock reflects on GC600 experience
Auckland's Krystal Brock, 25, was selected to participate in a volunteer exchange program which saw here take on a multitude of roles at one of Australia's biggest motorsport events.
Organised by MotorSport NZ's Women in Motorsport Advisory Commission, the trans-Tasman exchange programme is designed to expand the knowledge, skills and understanding of the successful applicants. This year's exchange saw Brock venture to Australia to volunteer at the Gold Coast 600 event on October 25-27.
Brock has a wealth of experience in the motorsport world. She's a member of MotorSport NZ's Youth Advisory Commission, part of the RallyLive team and this year was the senior event volunteer supervisor at the ITM Auckland SuperSprint.
Part of the exchange is to expose the participant to the widest range of volunteering activities as possible. Brock got to experience race control first hand, sitting with the radio communicators and later observing the Sunday Supercars race with race control. On-track experience was also part of the exchange, Brock spent time as pit-lane marshall and was stationed in the safety-ute for the SuperUtes race. Whilst she didn't participate in traditional flag marshalling, she spent time on a flag point as an observer.
"It was great to take part in a huge range of activities!" said Brock.
"Trying and experiencing a lot of different ideas gave me a greater understanding of the volunteering aspect of the sport.
"It was interesting to watch the differences in their race control and judicial system compared to what we have in New Zealand."
Amongst other notable differences, Brock highlighted a hierarchy system for volunteers which contributed to the success of such a large scale event.
As a member of The Motorsport Club, Brock encourages anyone to go along and volunteer at an event or even join up to your local car club as a member and become part of motorsport's volunteering community.
"You gain skills and confidence from working with hugely experienced people which you can then use outside the race track. You can just start simple and work your way into roles such as Clerk of the Course.
"You'll also gain friends for life and have an enormous amount of fun whilst doing it!"
For more information about becoming a volunteer visit our How to Volunteer page. More information about the Women in Motorsport New Zealand initiatives such as their mentoring programme can be found on their website www.womeninmotorsport.co.nz or follow them on Facebook, Twitter or Instagram.