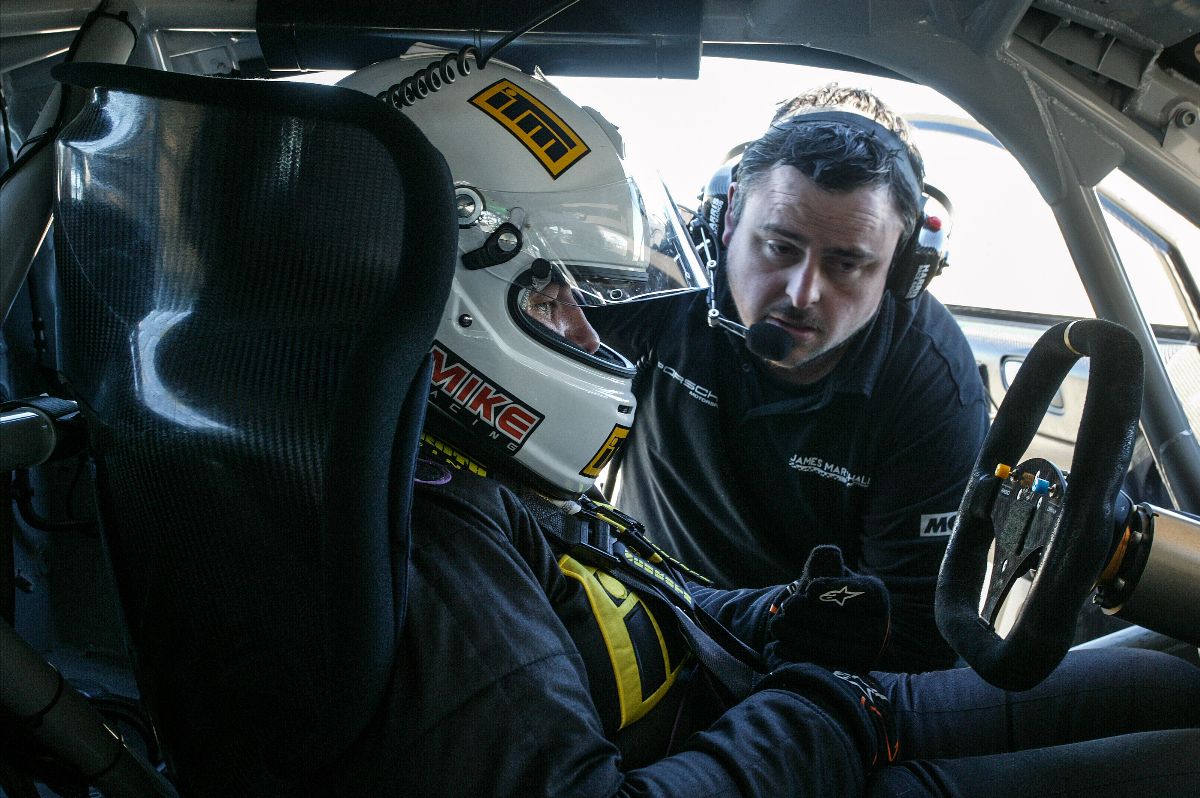 ORR-WEST AND BYERS AIMING BIG IN SOUTH ISLAND CAMPAIGN
Christina Orr-West is back in a GT3 car for this season's South Island Endurance Championship and is relishing the opportunity. Orr-West will team up with Ben Byers in his family-run Audi R8, which has just had an extensive pre-season factory rebuild.
Thirty two year-old Orr-West is the most experienced female racing driver in New Zealand and arguably one of the most experienced in Australasia with a career spanning over 25 years. It's a career that includes karting, Formula First, Formula Ford, Formula Holden, the Toyota Racing Series and even three rounds of Indy Lights in the United States.
After single seaters, she headed to NZV8s before taking time out and returning to the motorsport scene recently in the Ssangyong Actyon Race Series. She also enjoyed a successful endurance racing season last year alongside Brendon Leitch in Mike Racing's GT3 Mercedes SLS.
Although she spends much of her time these days caring for 180 dairy cows, the North Island Endurance Series campaign proved the Edgecumbe-based racer had lost none of her skills. She shone in the GT3 machinery and is confident that she and Byers can be a potent force in the 2014 Audi R8 LMS Ultra GT3 which has been fully re-built to factory GT3 specification, with an engine refresh, new transaxle and all-new running gear amongst a host of upgrades and developments.
"I love the speed and performance of the GT cars and feel right at home in them and I think Brendon and I surprised quite a few people last season with our pace. The Audi should provide Ben and myself with a similar opportunity to shine and be amongst the front runners. If all goes well and we can be reliable as well as fast, we'd definitely be aiming to finish well in the championship.
"It's great to have the support of Dayle ITM for this campaign, who I know are heavily committed with Brendon in Lamborghini and Asian Formula 3. It would be great to repay the support and loyalty they have shown me with some good results with a race win or two."
This will be Byers' second championship campaign in the car and the former karter is hoping to build on a successful 2018 when he ran the car for himself and Jaxon Evans. The pair ran in the South Island Endurance Series taking fourth at Teretonga and second place at Ruapuna. They were running second at Timaru until gearbox failure halted their run.
"Jaxon was committed elsewhere for the Porsche Mobil 1 Supercup this year so we had to find a willing and experienced local GT driver," explained Byers. "There was only one problem and that's the fact that you can count the number of experienced GT3 drivers in NZ available for this kind of campaign on one hand. These cars are a dream to drive but the experienced guidance of a skilled GT driver is critical allowing a weekend amateur like myself to obtain the speed and accuracy necessary to obtain a reasonable lap times and finish a race.
"We were very lucky to be put in touch with Deborah Day, who introduced us to Christina. Deb has put a huge amount of work into make this happen and we are really excited to team up with the Christina, Deborah and the Dayle ITM team. I'm really keen to learn as much as I can from Christina and I believe she will be a real asset to the team's campaign chances this year."
Shakedown testing of the car was completed last week at The Mike Pero Motorsport Park, Ruapuna, ahead of the first event in the four round South Island Endurance Series at Teretonga on September 21st. From there Orr-West and Byers will move on to Highlands Motorsport Park on October 5, then to Timaru on October 19, before the series concludes at Ruapuna on November 2.
Picture credit – Terry Marshall