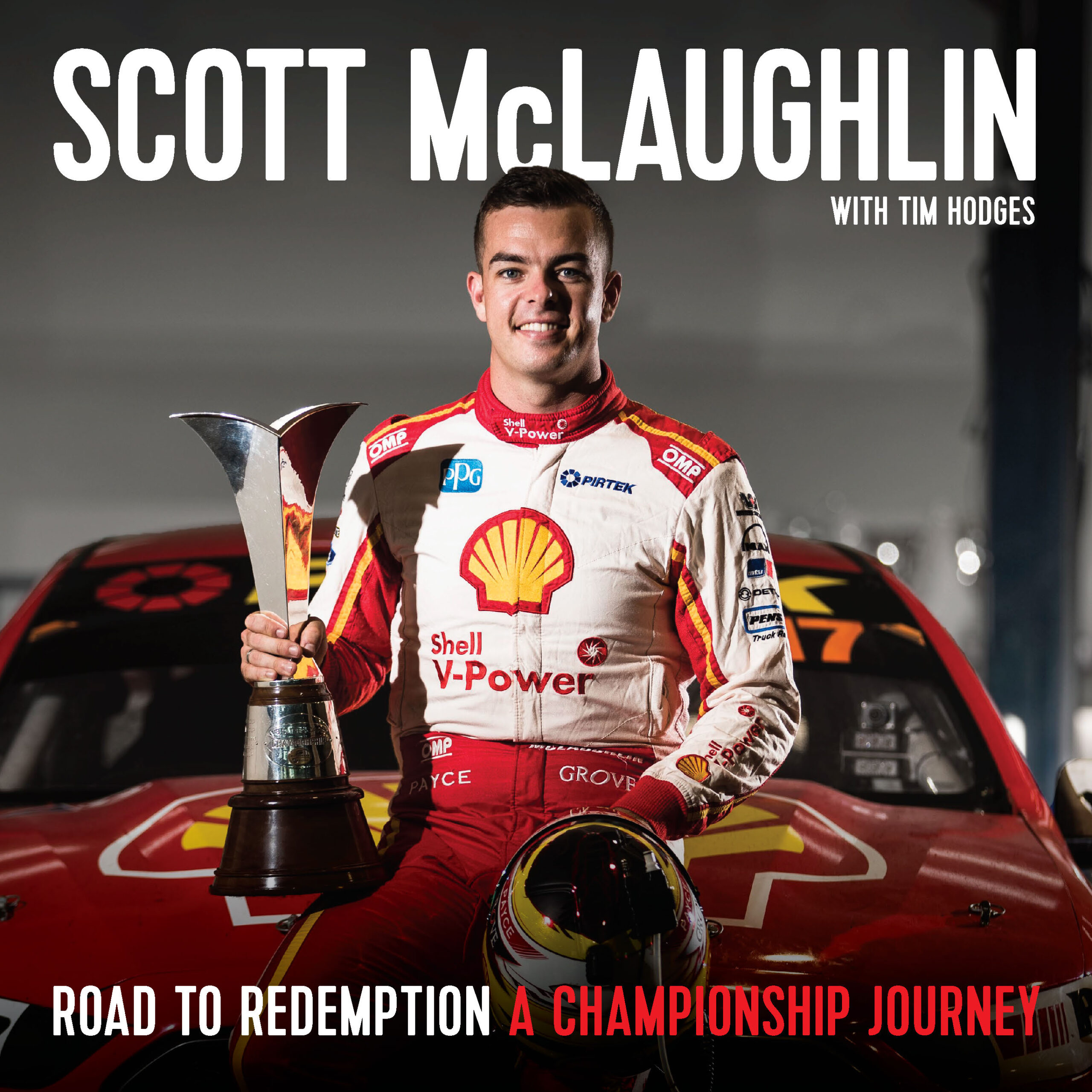 Scott McLaughlin's road to redemption
What a difference a year makes. Sunday, November 26, 2017 was the lowest moment of Scott McLaughlin's racing career. He suffered a heartbreaking defeat in the final event of the 2017 Supercars Championship on the streets of Newcastle. Twelve months later on Sunday, November 25, 2018, McLaughlin clinched his first title in the most thrilling of circumstances.
Road to Redemption: A Championship Journey tells the story of McLaughlin's championship win and how he turned things around. McLaughlin is in New Zealand next month to launch the book in an exclusive partnership with Repco and Highlands.
"I'm excited about getting back home to New Zealand," says McLaughlin. "I'm really proud of the book and of what we achieved as a team last year."
The 25-year-old from Christchurch currently leads the Supercars Championship and looks well placed to defend the title he won last year.
"The book launch will be a nice break in the middle of what has been a very busy year," he says. "I've only got three days in New Zealand but we've got lots of cool events planned and I'm hoping to meet as many of my fans as I possibly can."
McLaughlin will do in-store book signings at Repco North Shore on Thursday, June 20, Repco Hamilton and Repco Wellington on Friday, June 21, Repco Christchurch and Repco Frankton on Saturday, June 22.
"Repco is proud to be the exclusive New Zealand stockist of Scott's book," says Richelle Ashman, Repco NZ's Marketing Manager. "He is a great ambassador for New Zealand and for the sport. His book is a great inside account of what it takes to succeed at the highest level."
Everyone who pre-buys a copy of the book from a Repco store will go in the draw to win a chance to race against McLaughlin at the Game Over Indoor Go Karting & Entertainment centres in Albany and Queenstown. One lucky winner will get a trip to Highlands for a meet and greet with McLaughlin, including lunch and hot laps on the track in the Highlands Ferrari.
Tickets are also available for three very special evening functions at Hampton Downs, the Sudima Hotel in Christchurch and Highlands, where fans will get a chance to meet McLaughlin, get their photo taken with him and hear a few stories from the book.
"I'm really looking forward to driving the track at Highlands for the first time," says McLaughlin. "I've heard great things about the place. The team at Highlands have been instrumental in the book launch in New Zealand with Repco and they've been great to work with."
The book is based on a diary McLaughlin kept of his championship year and it was written by Australian journalist, Tim Hodges. It features contributions from McLaughlin's legendary team owner, American, Roger Penske, his motorsport idol Greg Murphy, AFL superstar and close friend Jack Riewoldt and the woman he credits with helping make his championship dream a reality, mindfulness coach, Emma Murray.
"It's a brilliant piece of work by Scott and his co-author Tim recounting a truly incredible journey," says Greg Murphy. "It's a must-read. You'll love it!"
Mark Fogarty, the editor of Auto Action describes it as "an unusually honest and probing account of his redeeming of his championship triumph last year. Road to Redemption is a great read that is well worth your time and money."
Check out www.repco.co.nz to find out where you can buy the book and be in with your chance to win a go-kart race with Scott McLaughlin or a hot lap with the Supercars champion at Highlands. Tickets to the evening functions at Hampton Downs, Sudima Hotel and Highlands go on sale on Monday from 9am. For more information visit www.highlands.co.nz
Media release: Highlands