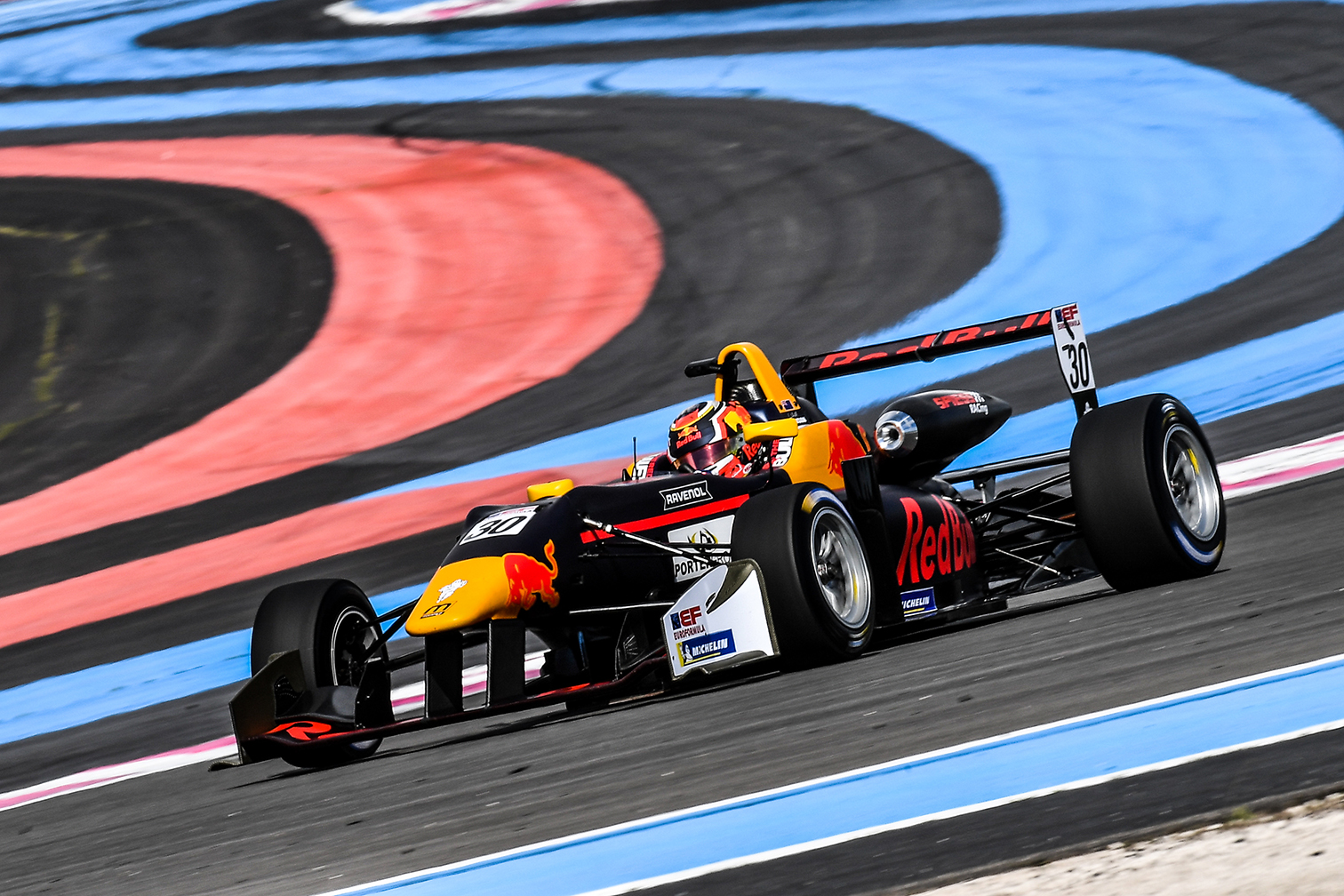 Lawson wins on debut Euroformula Open, Paul Ricard, France
Liam Lawson has continued his incredible form of winning in every race car he has driven on debut, when he took victory at the opening round of the Euroformula Open championship in France.
Lawson had never driven the car before a test session three days earlier. Starting from grid three, he snatched a place into the first corner and then took the lead off pole-setter Lucas Danner following a restart about half distance. The Red Bull Junior driver then led all the way to the chequered flag.
The victory at the Paul Ricard circuit adds to growing list of single-seater cars Lawson has won in on debut, since he began his motor racing career in a Formula First in 2015.  Lawson followed that up with debut victories in a Formula Ford, Formula 4, Formula 3 Asia, Toyota Racing Series and now a Euroformula Open F3, the sixth different type of race car.
Once in front Lawson's only challenge over the 17-lap race came from his fellow Red Bull teammate Yuki Tsunoda.
"The car was good at the start but I lost the fronts towards the end. I couldn't break the tow to Yuki until right at the end when he got pressured, and I then broke away a bit," said Lawson.
Danner rounded out the podium positions with a gap back to Linus Lundqvist, unchallenged in fourth.
The Euroformula Open attracted 21 drivers for the opening round. Another qualifying tonight will set the grid for the second and final race of the weekend.
Lawson's racing campaign in Europe is proudly supported by the Porter Group, Turners, and Giltrap Group.
Euroformula Open: Race 1 (17 laps) – Top 10
1. Liam Lawson (Team Motopark)
2. Yuki Tsunoda (Team Motopark) +1.247
3. Lukas Danner (Teo Martin) +1.642
4. Linus Lundqvist (Double R) +4.275
5. Marino Sato (Team Motopark) +7.201
6. Teppei Natori (Carlin Motorsport) + 7.787
7. Julian Hanses (Team Motopark) +9.475
8. Guilherme Samaia (Teo Martin) +9.994
9. Jack Doohan (Double R) +12.556
10. Billy Monger (Carlin Motorsport) + 26.603
Caption: Liam Lawson took victory on debut in Euroformula Open.