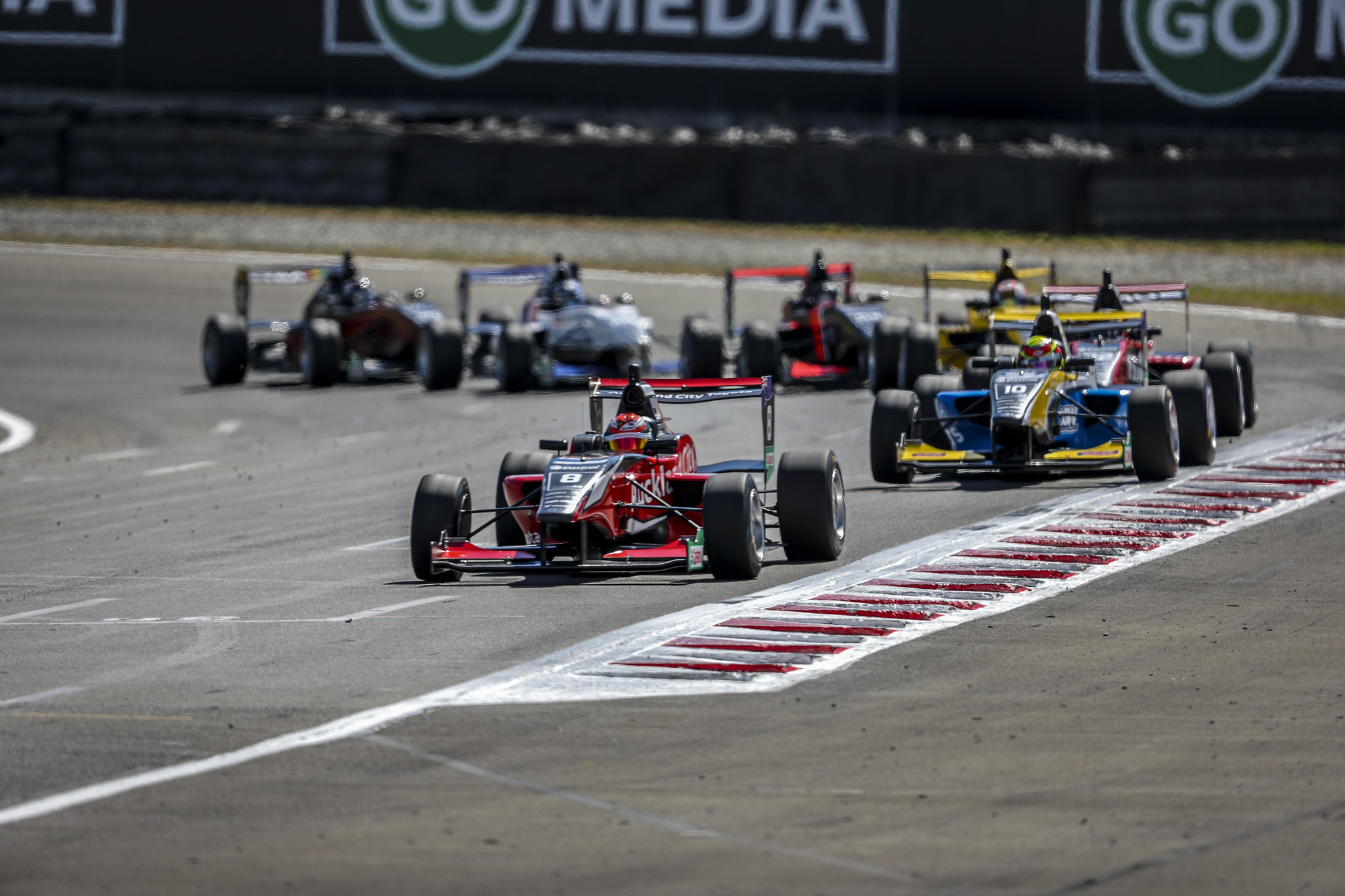 Michels to feature in TRS test
2018-2019 New Zealand F1600 champion Jordan Michels will test the Toyota FT-50 chassis this coming Tuesday as a group of young Kiwi racers try their hand in the country's premier single seater series car.
The test is part of the youngster's prize for winning the F1600 championship and the Invercargill racer will be joined on the one day test by a number of other up and coming New Zealand drivers.
The test is supported by the Kiwi Driver Fund, which has funded hire of the Hampton Downs Motorsport Park facility for the entire day to make the test as accessible as possible for the young drivers.
Michels will test the car for half a day and is excited about the prospect, commenting: "First of all it's really a fantastic opportunity that Toyota Racing and the Kiwi Driver Fund have made this test possible for a number of drivers, because opportunities like this in current downforce cars are very hard to come by.
"It's going to be a big jump from a Formula 1600 car for sure, but I think we will all be looking forward to seeing just how big a jump. I know I am and it will be a good indicator of where I am."
Five drivers will enjoy some time on the circuit simulator before hopping into the Toyota for their test sessions, which will be overseen by experienced technicians from Toyota Racing New Zealand.
The Toyota Racing Series has been New Zealand's only international single seater championship for 15 years and runs for five consecutive weekends in January and February culminating in the New Zealand Grand Prix.
No fewer than thirteen graduates of the series have now made it to Formula One as race or test drivers. The series has the added bonus of being the only one in the world at that time of year to offer FIA Super Licence points for up and coming drivers aiming for Formula One.
Caption: The Castrol Toyota Racing Series is New Zealand's  premier single seater  category. Picture Bruce Jenkins.
Media release: Toyota Racing NZ