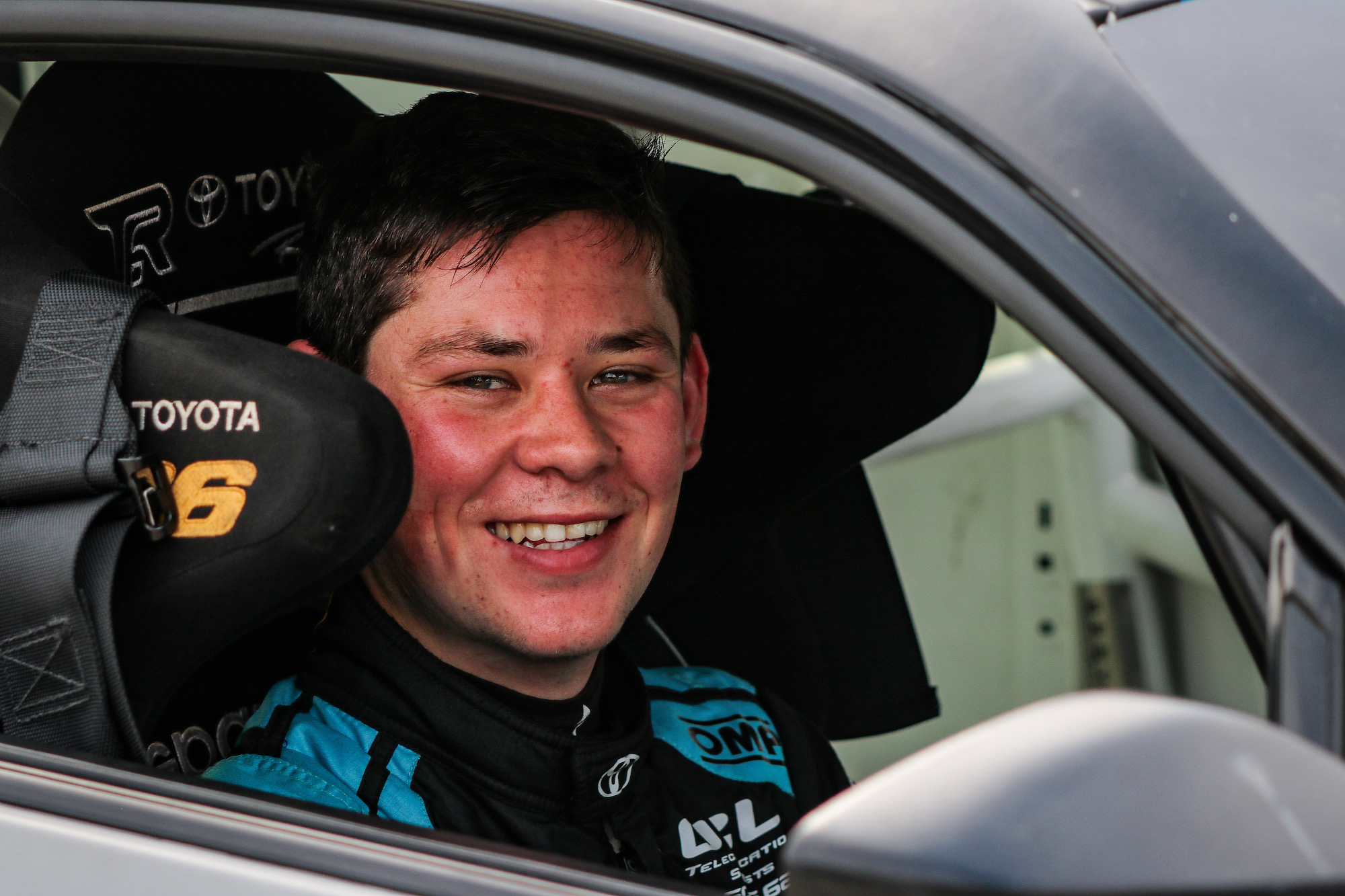 Kaleb Ngatoa to test TRS car at Hampton Downs
Marton man Kaleb Ngatoa, 17, is preparing to further his motor racing career, signing up for an official test in a Toyota Racing Series car at Waikato's Hampton Downs Motorsport Park on Tuesday.
Following his breakthrough win in the tin-top Toyota 86 Championship at the same circuit just over a month ago, it will be Ngatoa's first time in a single-seater since finishing runner-up in the NZ Formula First Championship in 2018.
"I'm really looking forward to getting back behind the wheel of a single-seater!" said Ngatoa.
"It will be a huge day of learning for me. I've never driven something with as much power and as much grip as the FT-50."
Ngatoa's learning will be sped up thanks to a simulator test the day prior to the real world test. A high-tech simulator with ultra-realistic versions of the Hampton Downs track and the Toyota FT-50 race car will allow him to acquaint himself with the unfamiliar combination.
"The simulator is going to be a really important part of the whole exercise.
"Getting a more realistic idea of the later braking points and where the car lets you carry extra speed is going to mean less time is spent familiarising on-track and we can focus more on improving and going faster."
The test, run by Toyota Racing NZ and supported by the Kiwi Driver Fund, will allow Ngatoa to evaluate potential avenues for his promising career.
Media release: Jordie Peters