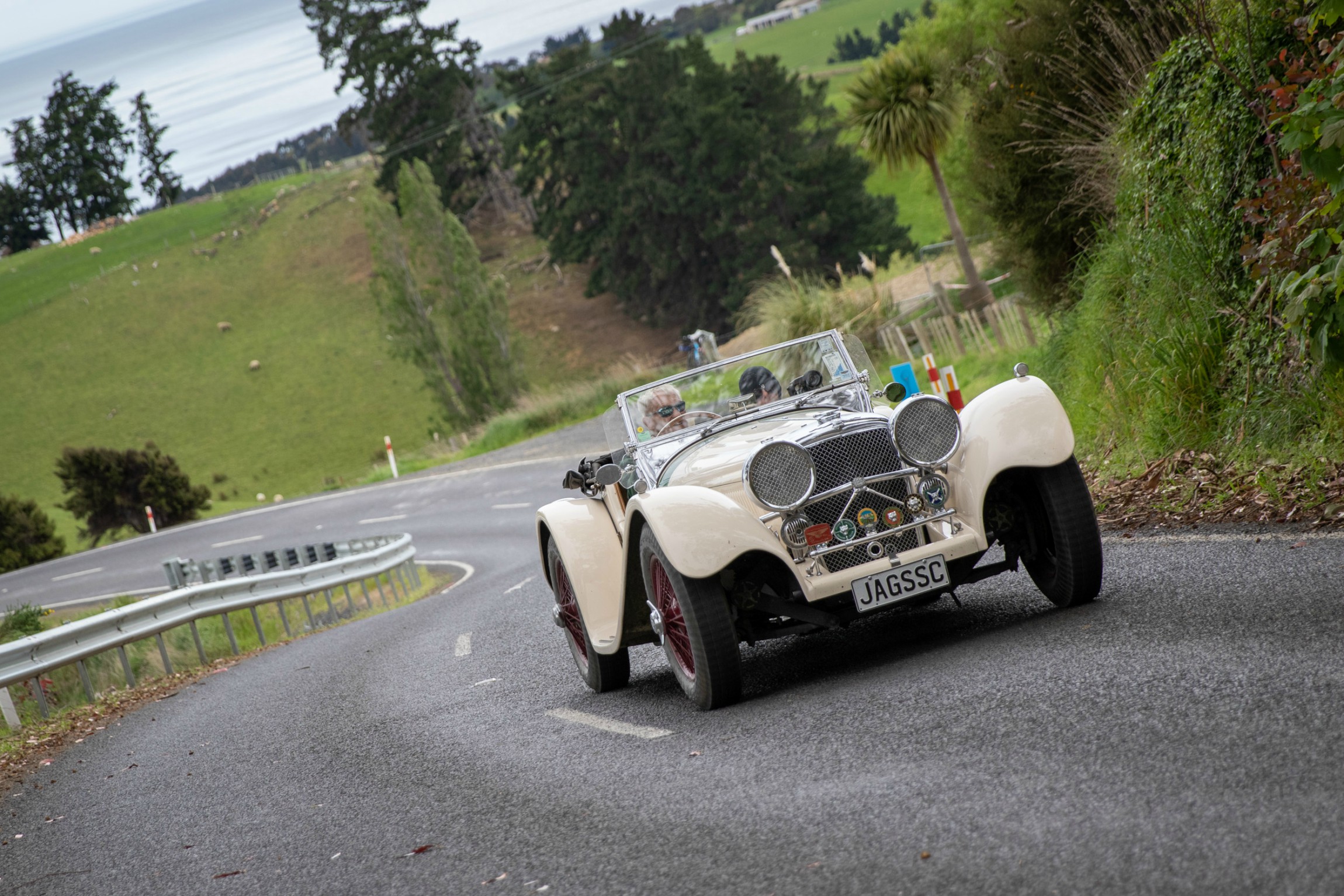 BIG PLANS FOR 25TH ANNIVERSARY TARGA EVENT & YEAR
It's been a big year for New Zealand marathon motorsport event organiser the Ultimate Rally Group (URG). But you won't find company CEO and Targa/Silver Fern Rally Event Director Peter Martin taking a break any time soon.
Martin has just announced the dates and basic details for his two big 2019 Targa events and is also well-advanced on plans for the next (biennial) NZ Silver Fern Rally in 2020.
"It's just the name of the game," Martin said on Monday. "We're getting more and more interest in our events from overseas and – particularly for a pre-eminent marathon one like the Silver Fern these guys plan their programmes two and sometimes even three years out. "It's important, too, with our two Targa products, that people here know in advance when they are and where they start and finish. Hence our decision to lock in our dates as early as we could for 2019.
Martin plans to celebrate 2019 – and the 25th annual Targa New Zealand event – in style, with a number of initiatives aimed at seeing the entry top the 200 mark.
The year starts with a three-day Rotorua-Havelock North – provisionally named 'Targa Rotorua/Hawke's Bay' event – in May. Documentation will be held in Rotorua on Thursday May 16 followed by three full days of competition covering over 480kms of closed special stages and 700km of touring from Friday May 17 to Sunday May 19.
This, in effect, will be the taster for the full five-day 25th anniversary Targa New Zealand event from Taupo to Palmerston North ("basically, says Martin, "It's a 'best of' event through the heart of the North Island") between Tuesday October 29 and Saturday November 02 2019.
As part of the 25th anniversary celebrations there will be a special Legends Dinner in Taupo on the eve of the event (Labour Day Monday October 28) as well as a gala prize-giving function in Palmerston North on Saturday November 02 timed so that everyone can watch the World Cup rugby final live from Yokohama, Japan, due to start at 10.00pm that night.
Having successfully run a new Time Trial event-within-the-event in association with the Vintage Car Club of NZ as part of the 2018 Targa New Zealand event in the South Island, Martin is now opening up that option to all comers in both 2019 events.
"Everyone involved loved the Time Trial we ran this year so we have decided to open up the concept for both our events this year. We will still, obviously, be working with the Vintage Car Club of NZ so that those with older cars can join in the fun, but we are also welcoming anyone who likes the specific challenge of driving to an average speed, rather than flat-out."
Though they get to run over the same closed roads as the competition and Targa Tour cars, the nature of a Time Trial means speeds will be much lower, so those entering can do so in any car, new, old or in-between, as long as it is registered and has a current Warrant of Fitness. That means a lot less compliance cost, opening the event up to more people, something which Martin says is key to its long-term viability.
"We hear it all the time when we talk to people about our events. So many tell us that they would love to do Targa…if they had a suitable car, or if they could get time off work, or if they could somehow see what one was like before committing themselves to buying or building a car!
"This way they can! As long as they have a car with a Reg and WoF all they need now is the entry fee, a co-driver and – in the case or our new Rotorua/Hawke's Bay event –  a couple of days' annual leave. If that isn't an incentive to finally turn their dream of doing the event into reality I don't know what is?"
Targa New Zealand events are organised by the Ultimate Rally Group with the support of sponsors AndrewSimms.co.nz, Chicane Racewear, Global Security, HW Richardson Group, Invercargill Licensing Trust, NZ Classic Car magazine, Race Brakes, Race4Life Trust, Racetech, TeamTalk, TrackIt, and Writeraze.
For more information go to www.targa.co.nz or check out the Targa NZ page on Facebook.
Caption: A new Time Trial section was successfully trialled with the Vintage Car Club of NZ in the 2018 Targa NZ event. Photo credits: Fast Company/ProShotz
Prepared by FAST COMPANY on behalf of the Ultimate Rally Group.