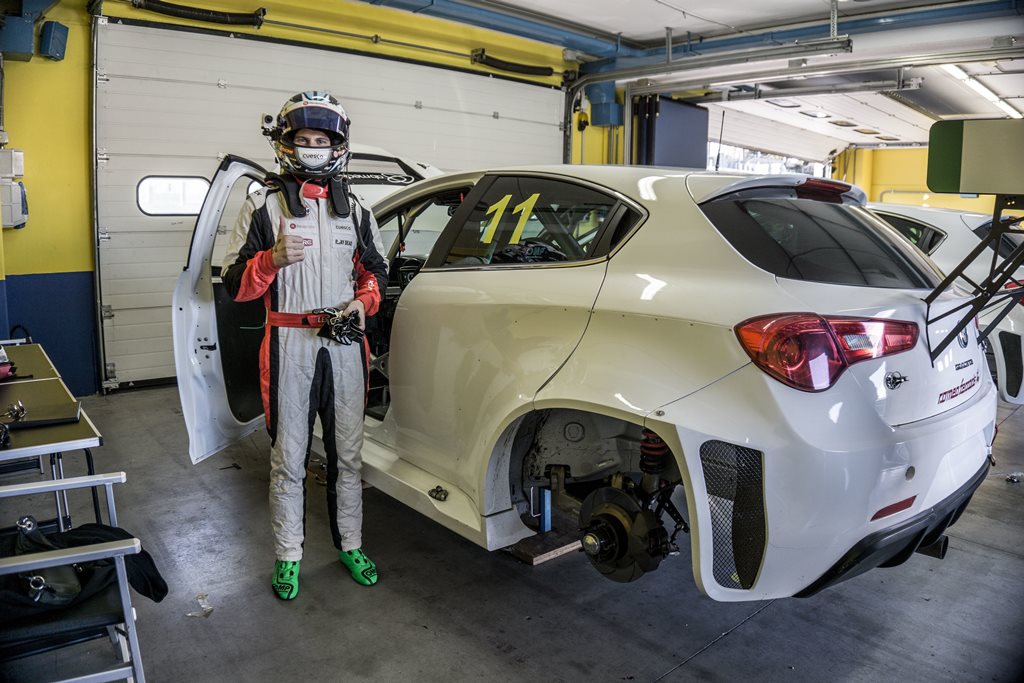 Lester Completes First FIA WTCR Laps With Alfa Romeo Giulietta In Italy
Rome, Italy. Kiwi Jono Lester traded GT for touring cars last weekend with an FIA WTCR test with Alfa Romeo Team Mulsanne, at the wheel of a Giulietta TCR at Italy's Vallelunga circuit.
It was the first taste of front-wheel-drive FR machinery for 29-year old Lester, who has successfully established himself as a professional GT driver in Asia for the past seven years, having graduated from Porsche Carrera Cups at a young age.
Lester was immediately drawn to FIA WTCR, and its incredibly high level of competition and frantic door-to-door racing, after attending the Chinese round of this year's World Championship as a guest of the series.
This led to the organisation of a test with Team Mulsanne, who starred late in the season with former GP2 and GT star Kevin Ceccon with poles and wins at Suzuka and the Macau Grand Prix.
FIA WTCR is the new face of the now-defunct World Touring Car Championship, adopting the global TCR regulations to form an umbrella World Championship overtop of the numerous regional championships around the world, with more than 750 cars now in circulation.
Lester and a Thailand-based consortium of backers are evaluating the possibility of an entry in FIA WTCR for 2019, dovetailed by GT commitments throughout the Asian region including a return to the Thailand Super Series with Vattana Motorsport.
Jono Lester said:  "As soon as I exited pit lane the Alfa Romeo Giulietta TCR impressed me.
"I didn't know what to expect going into it, being my front-wheel drive inauguration, but the TCR surpassed any and all expectations I could have had and it was a thoroughly enjoyable morning behind the wheel.
"It was the most fun I've had in a long time, and I learnt a lot. It ignites the senses when you take the plunge with something completely new, and I relished the challenge of adapting my driving style to suit the technique required by this type of car.
"As a racer, you go where the racing is. That's what drew me to FIA WTCR – there's no racing better. Even on the sidelines at Ningbo, my heart was racing watching the action on track. I hope to be out there in the mix during 2019!"
Further details on Jono Lester's 2019 motorsport plans are expected in the New Year.
To follow Jono Lester, sign up for for email updates at http://eepurl.com/cszjC5, bookmark http://jonolester.live and follow @jonolester on Facebook, Twitter and Instagram.
Jono Lester is managed by WeAreTENZING and supported by Racing Element, Redpaths, Cuesko, Gulf Oil New Zealand, CRC New Zealand, SOMA Neuro Performance, iSign It, SMP Technology, and Vortex Racewear. As an Ambassador for SPCA New Zealand, Lester uses his motorsport careers as a platform of animal welfare awareness and fundraising campaigns.