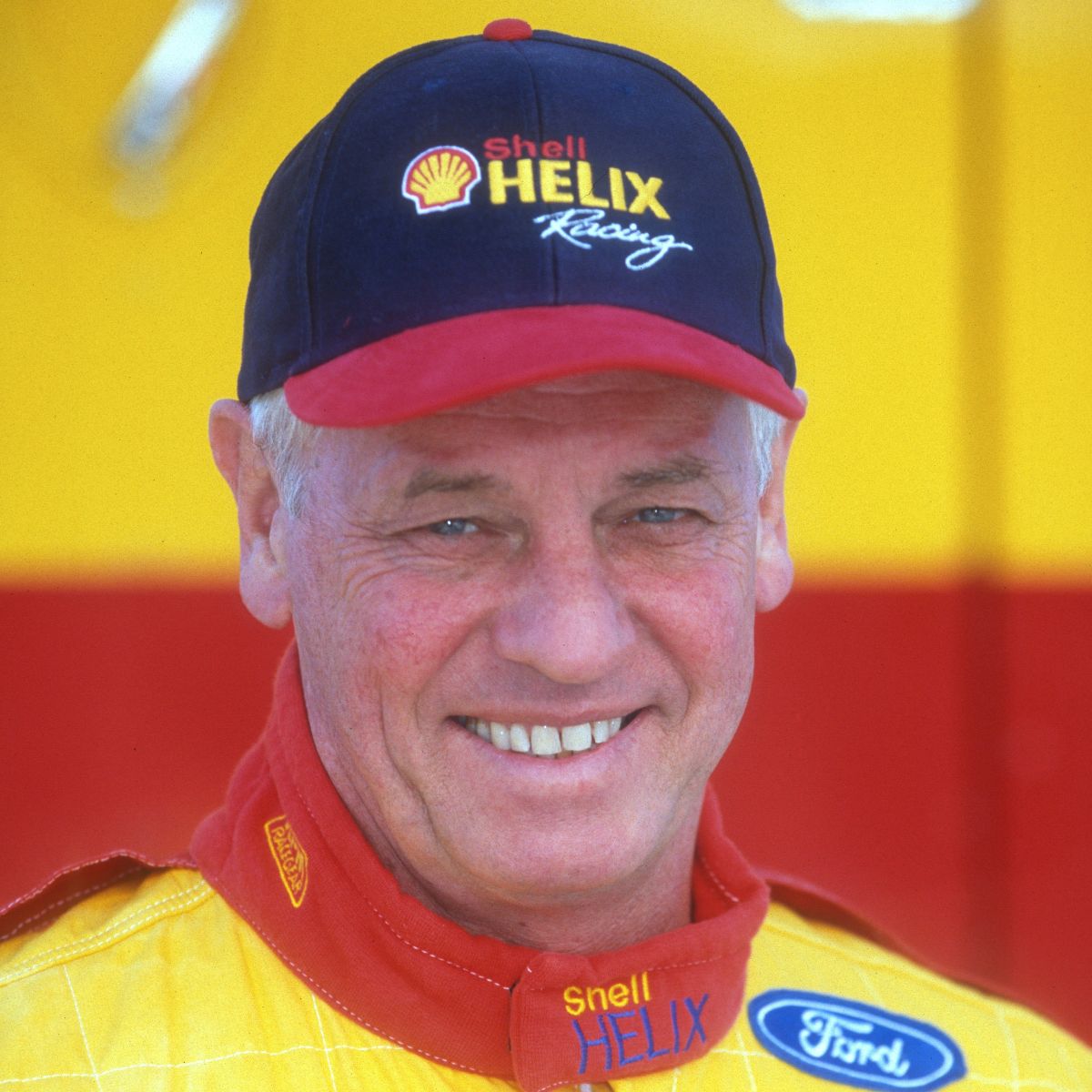 Johnson looking forward to Legends of Bathurst
Dick Johnson has had many memorable moments around Mount Panorama and the Australian legend is looking forward to reliving some of them at the Legends of Bathurst festival at Hampton Downs from January 12-13.
The 73-year-old will join some of the greats of the Australian Touring Car Championship at the festival including the Stone Brothers, John Bowe, Jim and Steve Richards and Paul Radisich.
Johnson has had some strong connections to New Zealand motorsport over the years with Ross and Jimmy Stone managing his racing team in the early 1990s.
"You could almost say that New Zealand is another state of Australia when it comes to motorsport," says Johnson. "Of course, there's a huge rivalry between Australia and New Zealand in virtually every sport but they seem to come together really well in V8 Supercars."
Scott McLaughlin's V8 Supercars Championship win in the DJR Team Penske Ford Falcon just a few weeks ago was another highlight of Johnson's storied career.
"That was very special for the team and for Scotty," says Johnson. "Winning the first championship is always the most difficult. In 1981, Peter Brock and I went into the last race of the season and it was winner takes all. Scotty was in exactly the same position going into the last weekend and he handled the pressure so well."
Before he won his first championship in 1981, Johnson was involved in one of the most controversial incidents in Bathurst history. Leading the race on lap 18 of the 1980 Bathurst 1000, the 21st anniversary of The Great Race, Johnson slowed down for a white flag indicating a slower vehicle on the track. It turned out to be a service truck that had been dispatched to pick up a rock on the track. As Johnson moved to the right of the track to avoid the truck he ran over a rock he describes as 'the size of an overnight bag'. It shredded the car's left wheel sending Johnson's Ford Falcon crashing into the barrier and out of the race.
Johnson was distraught afterward because he figured it was the end of his racing career. He was already deep in debt and to rebuild his car would have cost him $40,000 he didn't have. His televised interview after the race prompted an incredible response for this Aussie battler.
Over the next few weeks, Mums and Dad and kids and corporates from around Australia raised over $72,000 to save Johnson's racing career. Ford matched the donation dollar for dollar and Johnson repaid their faith in him by going on to dominate the sport winning three Bathurst 1000 titles, five Australian Touring Car Championships and becoming one of Australia's most loved sporting characters along the way.
He won his first Bathurst 1000 in 1981 and the Legends of Bathurst festival will celebrate his second win in 1989 with John Bowe. A recently restored Sierra Cosworth in the 1989 livery will race in the Historic Touring Cars category at Hampton Downs.
Johnson and Bowe looked set to repeat their 1989 two years later when the heavens opened over Mount Panorama causing the race to be abandoned on lap 145 because of the amount of water on the track. Johnson had passed Jim Richards on lap 144, the Kiwi driver one of several to crash in the atrocious conditions. In a controversial decision, race officials awarded the win to Richards and his co-driver Mark Skaife because they were leading on lap 143 when a lot of cars crashed.
After the race, Johnson was devastated, asking his team manager, 'How could we be beaten by a car that's in a wall?' Richards and Skaife were booed as they accepted their trophy prompting Richards to deliver his legendary 'You're a pack of arseholes,' speech. That's all water under the bridge now and Johnson is looking forward to catching up with Richards and Bowe and the Stone Brothers at Hampton Downs.
"I'm sure it will be a very enjoyable time and it gives Kiwi motorsport fans an opportunity to see some of us old geriatric farts," says Johnson. "I'm not sure if I I'll jump in a car. I'll have to see how I feel on the day. It's not that I don't have the desire to get in a car but I don't bend as good as I used to do and getting in and out of these things can be a struggle."
The two feature categories at the Legends of Bathurst festival, the Historic Touring Car (NZ) Association and ENZED Central Muscle Cars promise to deliver some outstanding racing on the track.
The Historic Touring Car category was set up in 2015 to promote the purchase and active use of touring cars from the various categories which were run through the 1980s and 1990s. Fans can expect to see a broad range of Super Tourer models in a 23-strong field, from the popular E30 and E36 BMW 3-series models to the later model Honda Accords, Nissan Primeras and Volvo S40s.
The ENZED Central Muscle Cars (CMC) is one of the most popular race categories in New Zealand. CMC was formed in 2003, by a group of like-minded enthusiasts from around the Central North Island (hence the name) who wanted to create a class catering to classic competition muscle cars. The category grew quickly, as many other competitors who shared the same passion for thundering, powersliding Australian and American muscle cars came on board and the fan base grew rapidly.
Other support categories include the Pre 65s, Formula Libre and Formula Ford. The Legends of Bathurst will do autograph signing sessions over the course of the weekend while there will also be a massive Show 'n' Shine exhibition. The Legends on Stage dinner on Saturday evening at Hampton Downs Pavilion promises to be another highlight of the weekend.
Tickets are on sale now from www.ticketmaster.co.nz.