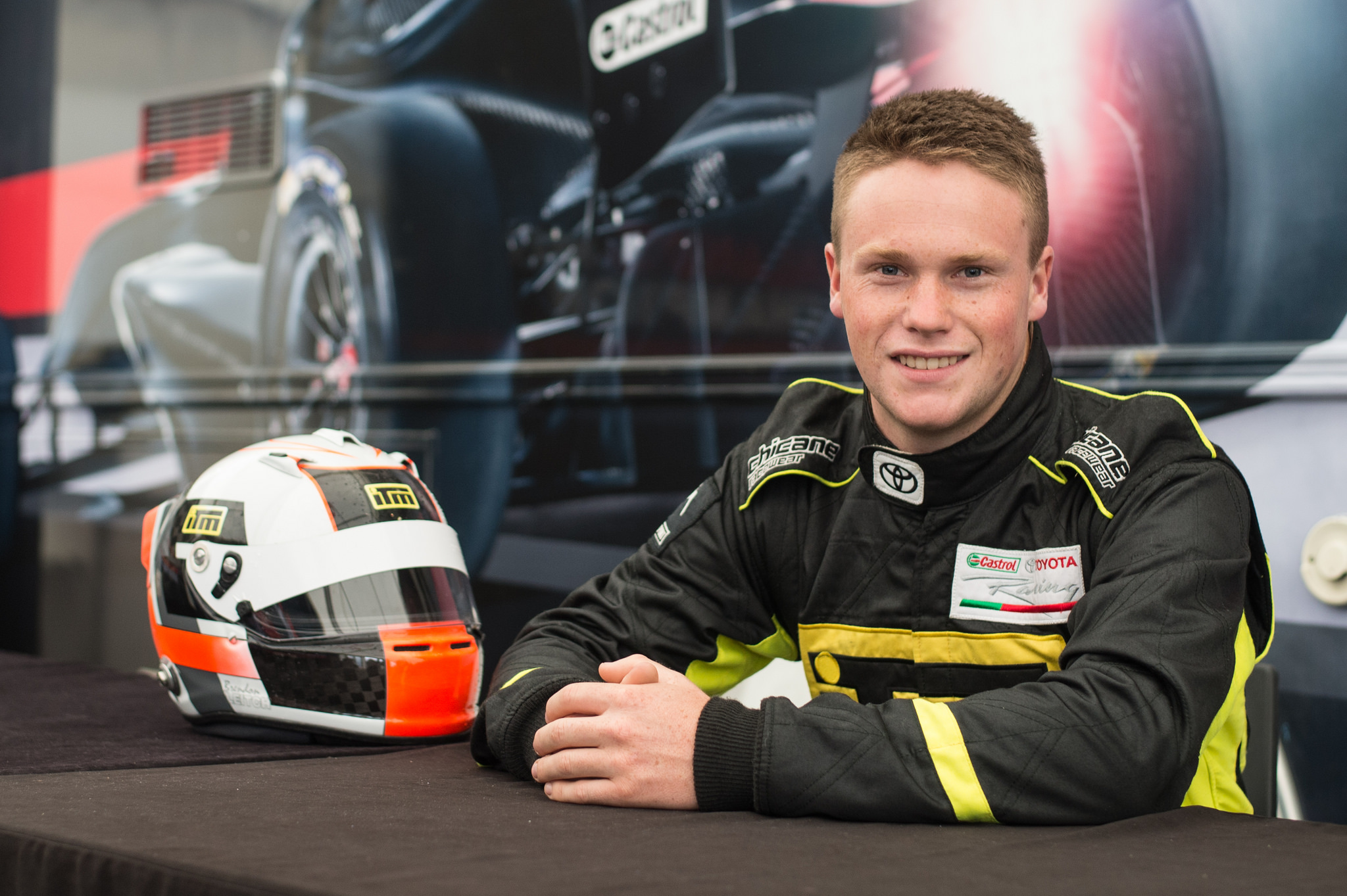 Leitch back for title attempt in Castrol Toyota Racing Series
New Zealand racer Brendon Leitch will be aiming squarely for the title in the biggest domestic single seater series in his country – the Castrol Toyota Racing Series – when he takes part in his sixth straight campaign in the championship in 2019.
Leitch (23) of Invercargill, won races in the category last season and finished third in the title race in 2016 and as well as competing in the championship in 2018, also finished second in New Zealand's North Island Endurance Championship driving a Mercedes SLS. He has also been driver training at Highlands Motorsport Park – which will be the venue for the first event of the five round championship when it begins next month.
As well as five Toyota Racing Series under his belt, his career in New Zealand also includes second and third in the National Formula Ford 1600 title. Having also played a role in helping Toyota shakedown cars in recent years, Leitch will start the campaign as by far the most experienced driver in the Toyota FT-50 chassis that is used by all teams in the series.
His car will once again be backed by long-time sponsor Dayle ITM and will be run by Nelson-based team Victory Motor Racing, who have run the popular Kiwi racer in all his previous Toyota Racing Series campaigns.
"It's shaping up to be a fantastic championship this coming season with some great drivers from junior formulae around the world," explained a delighted Leitch. "And they're some of the best too, who all have aspirations like myself to be racing in some of the top classes of motorsport in the world.
"I know the car and I know the team, and I also know the circuits probably better than most, so there is every opportunity to go well this season. The deal has come together late but obviously Dayle ITM have been pivotal in making it happen for me again in the series and I must thank them first and foremost for the opportunity."
The Castrol Toyota Racing Series is run in identical Toyota-powered Tatuus FT-50 chassis' and runs over five weekends from January, with two races in New Zealand's South Island and three more in the North Island concluding with the New Zealand Grand Prix meeting at Manfeild Circuit Chris Amon in February, one of only two races outside of F1 officially recognised by the FIA as a Grand Prix.
Caption:  Brendon Leitch is back in the Castrol Toyota Racing Series for 2019. Picture Bruce Jenkins.
Media release: Toyota Racing NZ