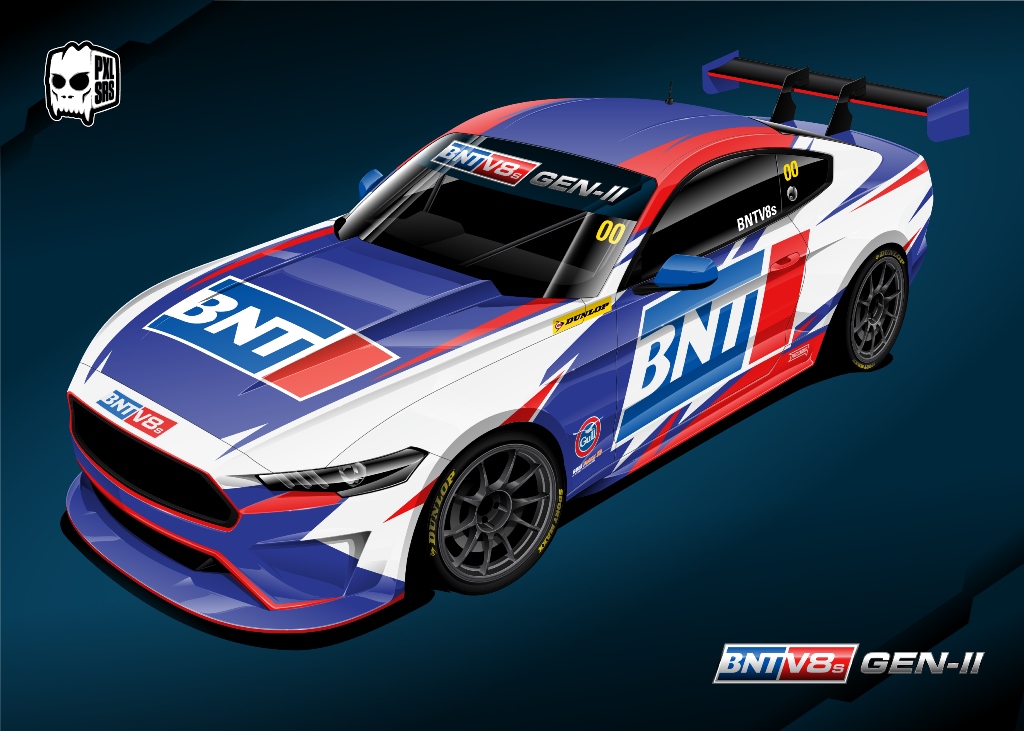 Gen II BNT V8s Start to Take Shape
The future direction of the BNT V8s Championship is starting to take shape with preliminary details about the championship's future physical Gen II guise starting to emerge.
The BNT V8 Gen II platform will see two-door vehicles such as Chevrolet Camaro, Ford Mustang and Dodge Challenger become eligible to compete in the championship from next season.
"A lot of time and effort has been put into looking at the future of the class, with it seen as important for the cars to remain current and relevant and having new look cars on the track," says Category Manager Gary Lathrope.
While the exact technical regulations are being finalised, the Gen II chassis will be built by Mitchell Race Xtreme and will largely based on the current Class One TLX chassis already competing in the series.
"Nick Mitchell from Mitchell Race Xtreme and Luke Dinsdale from Dinsdale Race Engineering are collaborating to finalise the car design. The current Mitchell TLX chassis will be the base for the new car with improvements learnt from the current chassis."
Current cars competing in Class One of the championship will remain competitive with any new generation chassis. Current parity tuning will stay in effect.
"The intention is to get the first car underway as soon as possible to make the start of the 2019/20 season."
With significant interest already in the two door American muscle car style bodywork from competitors, the category is open to any other body style that a driver or team may wish to run from other manufacturers such as Toyota or Lexus whether it be two door or four door.
Current Class One competitors Nick Ross and Lance Hughes have already signalled their interest to build a number of new cars once the technical specification of the chassis is released in the New Year.
"I know Lance is interested in building Camaro's, and I think a Dodge Challenger would look fantastic on track. As competitors this is something we are excited about and look forward to seeing it come to fruition," said Ross.
"These new look cars such as Mustang, Camaro and Challenger and others will give an exciting new look to the championship going forward."
It is envisaged that cars will be available from Mitchell Race Xtreme as a turn-key package or a kitset.
Further information will be released early in the new-year.
Caption: Renders of the Ford Mustang, Chevrolet Camaro, and Dodge Challenger from graphic artist Mark Curran of how the new look BNT V8s will look.