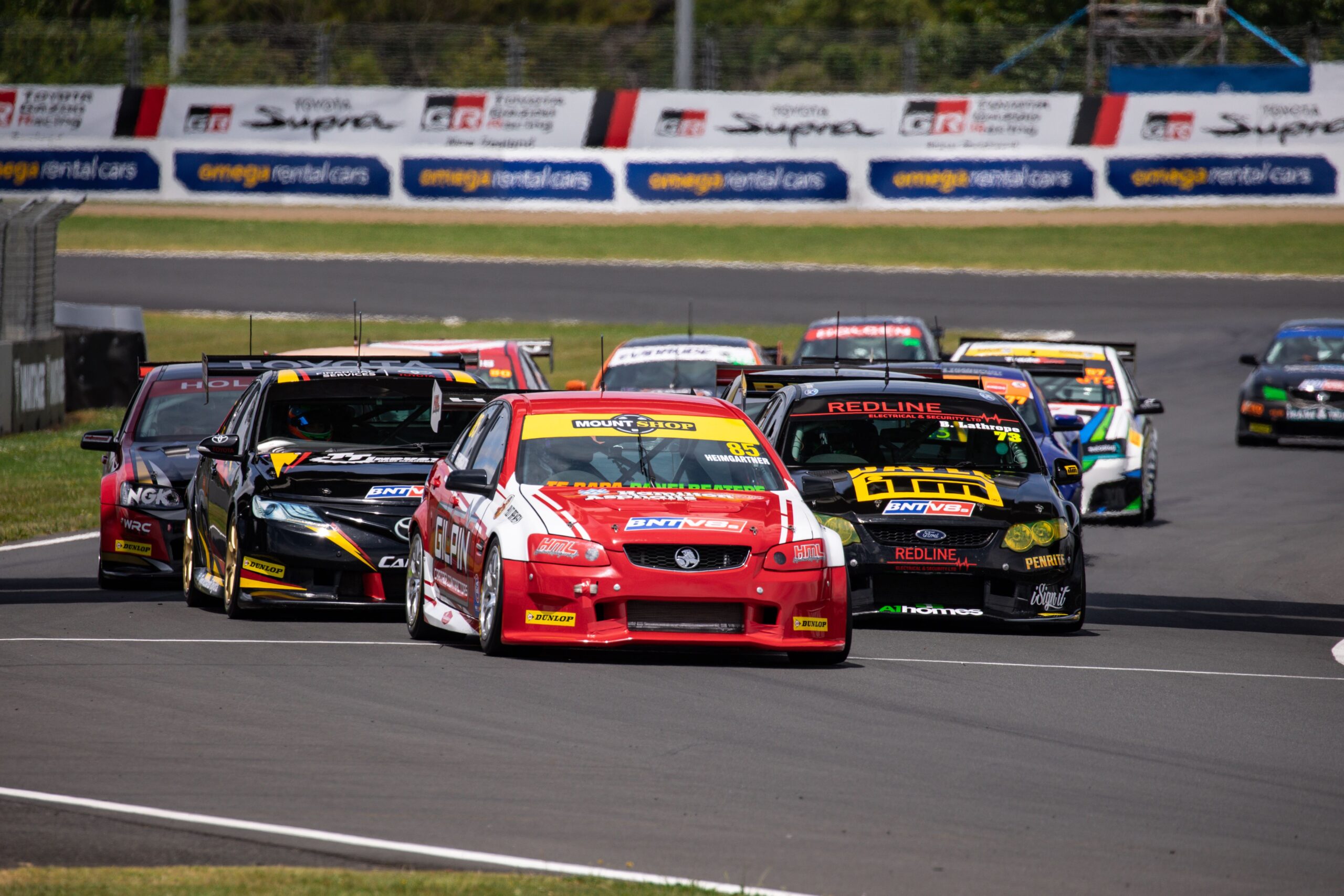 Heimgartner Wins Round in BNT V8s – Race Three Abandoned
Andre Heimgartner has taken the overall win at the first round of the BNT V8s championship at Pukekohe with two wins this weekend.
Australian driver Alexandra Whitley was second for the weekend and Kiwi driver Brad Lathrope third.
Race three of the weekend which got underway late on Sunday afternoon was red flagged and eventually abandoned when rain starting lashing the Pukekohe circuit.
The race had initially started out dry, however rain started falling on lap two. The field spent a number of laps behind the safety car, before race officials eventually called the field into the pits to change to wet tyres.
However, once the wet tyres had been fitted to the entire field, the weather continued to worsen and the race was abandoned. No points or placings were awarded to the competitors.
For Heimgartner however, his return to the BNT V8s championship was a success, two race wins and pole position.
"The weekend was good fun, was good to be back here and racing, and the Auckland weather certainly playing its part!" said Heimgartner.
"The call by the officials was certainly the right one."
"Good to get two wins, and got pole which was a good start to the weekend. Hopefully we can do it again and have another clean weekend at the next round."
The BNT V8s Lites was won by Justin Mcilroy, with Sam Collins winning the BNT V8s Open class.
The next round of the BNT V8s will return in Pukekohe in January.