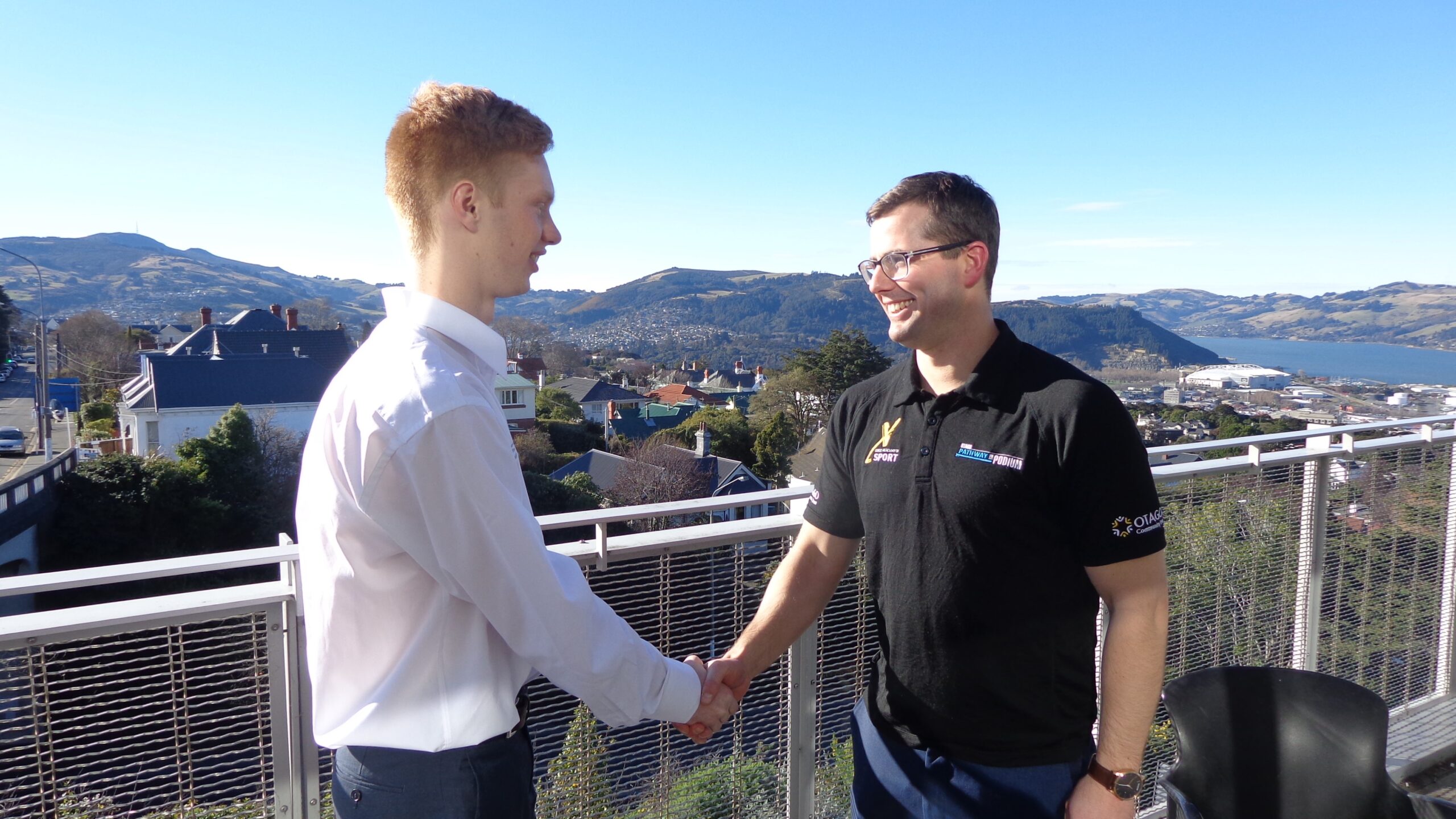 Baldwin tops Elite Motorsport Academy points to date
Nineteen-year-old race driver Jordan Baldwin has topped the points-table following the intensive week-long camp in Dunedin which commences the New Zealand Elite Motorsport Academy programme for 2017.
Baldwin, from Howick, Auckland, is one of eight young motorsport competitors selected to participate in the year-long training and coaching programme designed to provide the competitors with an array of skills and knowledge to help them progress more quickly in their motorsport career. Managed by the MotorSport New Zealand Scholarship Trust, the Elite Motorsport Academy is run by world-class tutors from Otago Academy of Sport and the University of Otago's School of Physical Education's Human Performance Centre.
Baldwin, who has raced mini-stocks and karts with considerable success and is currently a regular top-three place-getter in the hugely-popular and competitive BMW Race Series, says his motivation in seeking to be selected for the Elite Motorsport Academy programme stemmed from seeing the accelerated development of earlier academy participants.
"A lot of them have come out [of the academy programme] and been extremely successful," says Baldwin. "It's what you learn about what to do outside of the car at the Elite Academy – that's a huge part of being as good as we can be inside the car. It's crucial to what happens on race day."
The academy camp sees participants learn a wide array of skills and techniques to aid their mental and physical fitness as a motorsport competitor, as well as the sponsorship and marketing, nutrition and media skills needed to succeed in the sport.
"Coming to grips with all those aspects of being a top competitor, all those steps to make sure we're the best we can be, that learning has been fantastic," says Baldwin. "It's been one of the best weeks of my life. What you'll learn is far more than you can ever learn somewhere else. The academy is run so professionally. Everyone involved does an amazing job."
The academy programme also provides a twelve-month follow-up package tailored for each participant to ensure they retain and further develop the training regimes and educational opportunities demonstrated during the camp.
"I have a lot of ground to cover over the next 12 months; I want to develop as much as I can," says Baldwin who aims to compete in the one-make, ultra-competitive Toyota 86 Championship. "I'm looking forward to working with the providers assigned to assist me with the year-long programme ahead – they're all world-class. I want to put everything I can into making sure I'm the best, to see how much I can develop in the next 12 months and into the future."
The top three for the 2017 NZ Elite Motorsport Academy camp points total included 19-year-old race driver Arran Crighton, from Auckland, in second place and 25-year-old rally driver Jack Williamson, from Hamilton, in third.
Trustee David Turner says it's been another great year at the Elite Motorsport Academy camp. "We're delighted to now know another truly great bunch of people who have embraced the concept and values of the programme. Since 2004 we have now had a total of 123 athletes go through this programme which has set new standards and benchmarks for our young driving talents. The Elite Academy has more than proven that we bred very highly recognised talent in this country, highlighted by the fact that 30 per cent of all Elite Academy students go on to compete on the international world stage. The recent victory in the 2017 24 Hours of Le Man by Kiwis Brendon Hartley (class of 2005) and Earl Bamber (class of 2007) is a shining example."
Turner adds: "The class of 2017 were very competitive and it was a very tightly-fought battle to top the points-table from the camp. Well done to Jordan to edging out the other seven athletes in close competition.
"The battle for the Ian Snellgrove Trophy – awarded to the top Elite Motorsport Academy graduate each year – now carries on across the balance of the year. The 2017 participants continue to focus on the post-camp sections of the academy though until May of 2018 where the winner will be announced at the 2018 Motorsport New Zealand awards night. It will be fascinating to see how each of our athletes do and I most certainly look forward to working with them and see the process in the coming months."
The 2017 Elite Motorsport Academy participants are:
Jordan Baldwin, 19, race driver, Auckland
Sarah Brennan, 25, rally co-driver, Christchurch
Arran Crighton, 19, race driver, Auckland
Samantha Gray, 22, rally co-driver, Lincoln
Reece Hendl-Cox, 16, race driver, Whakatane
Kaleb Ngatoa, 16, kart/race driver, Marton
Job Quantock, 23, rally driver, Christchurch
Jack Williamson, 25, rally driver, Hamilton
New Zealand's Elite Motorsport Academy first ran in 2004 with race drivers Nelson Hartley, Christina Orr, Chris Pither and Tim Edgell among the selected participants that year. Since then, many academy graduates have forged successful international careers such as Shane van Gisbergen, Brendon Hartley, Hayden Paddon, Earl Bamber and Mitch Evans.
Follow the Elite Motorsport Academy on Facebook.
Source: MotorSport NZ PR
Photo: David Turner