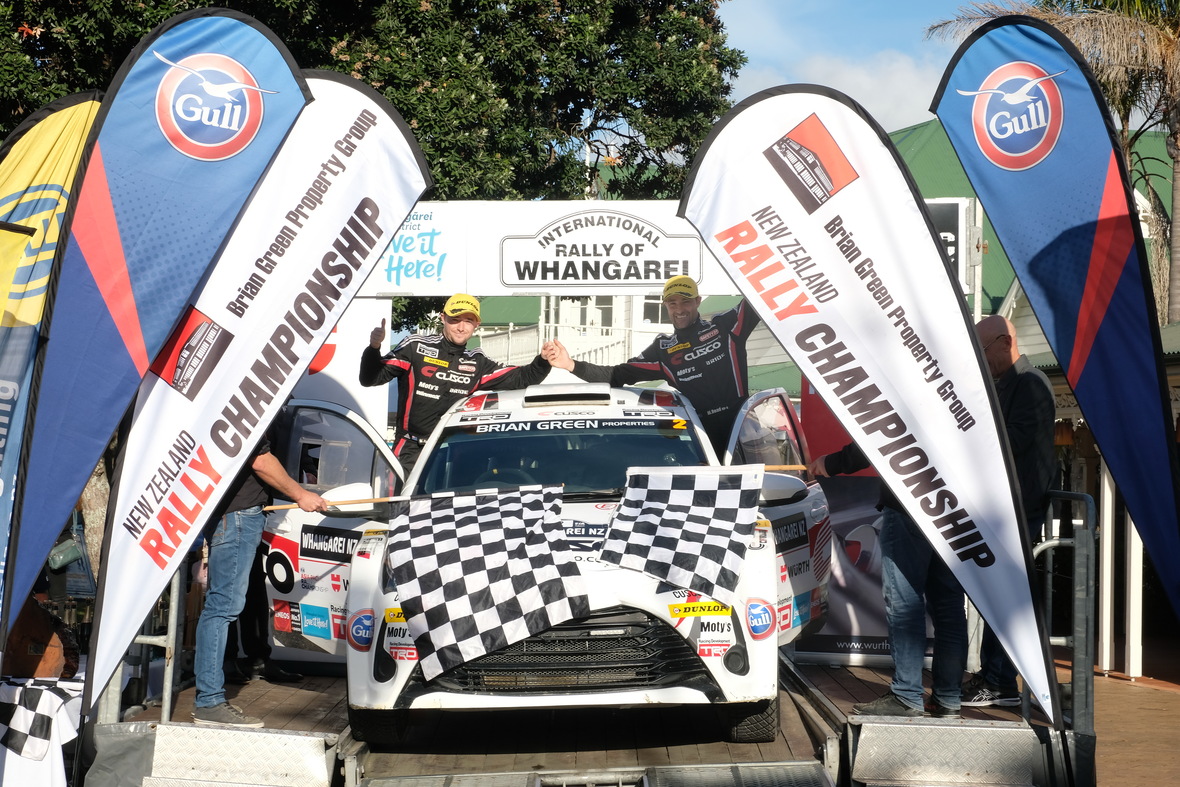 Positive Result for Young on Home Event
After finding himself only 12th overall at the end of day one of the International Rally of Whangarei, Cusco TRD Yaris driver Mike Young fought back on day two to finish 6th outright and 4th in the APRC and NZRC categories.
"We have to be happy with that result" said Young at the finish, "We seemed to be lacking power for the whole of day 1 and then perhaps out of frustration, I made a mistake on the last corner of the morning loop by spinning and putting the front wheels over a small bank. Luckily there were plenty of spectators around to get us going again but we lost over a minute there and reverse gear.
"Thankfully during evening service the engineers found a solution, on day two things improved dramatically. We pushed as hard as we could and got some reward for the team with third quickest for the day in NZRC".
"Our aim here was a podium and while a little disappointing to be one step off it (in APRC and NZRC) we have to be positive too. We had a frustrating year in 2018 with reliability problems and so to come here and finish one of the fastest and longest events of the championship, gives us all a lot more confidence for the rest of the championship".
The Cusco TRD Yaris returns to Japan this week, where Young and co-driver Malcolm Read will compete in the next round of the FIA Asia Pacific Rally Championship, the Rally of Montrey 6-9th June.
Later in the year the team as some news on an exciting new rally car that is currently being built, while Young will return to New Zealand in July for the CRC Speedshow on July 20-21st.
Media release: Mike Young Motorsport