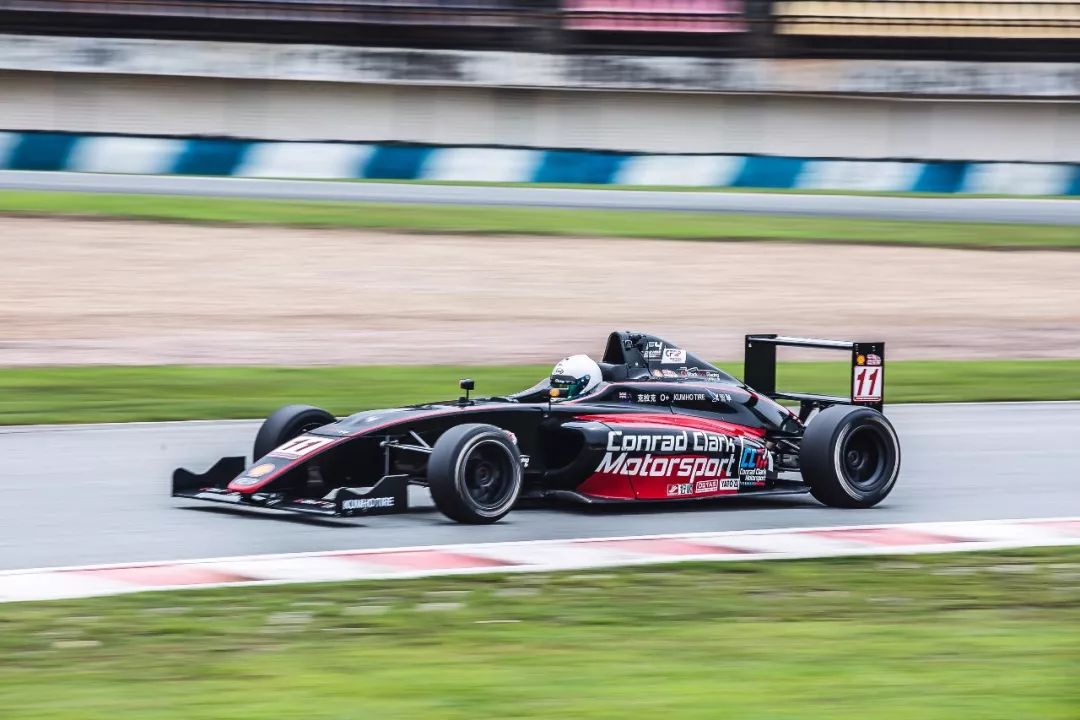 Clark extends China F4 championship lead
Taupō's Conrad Clark, 16, has extended his championship points lead in the Chinese Formula 4 Championship. Clark finished on the podium in each race and scored two race wins in the second round of the season at Zhuhai International Circuit.
Following his dominant debut on the Formula One stage in April where Clark took victory in both of the races, Clark was straight on the pace on his return to China setting the second fastest time in qualifying.
"Qualifying was really tricky for us." said Clark.
"The track was damp but not enough for wets, so on the slicks, it was really tricky. We just played it cautiously, to be honest, but I think the rest of the field did too."
The first of three 16-lap races for Clark saw him take another race win in dominant fashion. After starting second, Clark took the lead of the race on the second lap and never looked back, extending his lead to over seven-seconds.
He backed up his efforts again in the second race, scoring another win. This time though, he finished with a lesser margin after he opted to save some of his tyre life for the final race which would have reverse top ten starting grid.
"The first two races were pretty good. We got a good start in both of them and once we were in the lead, it was all about managing the gap from there.
"In that second race we planned going into it that if we had the pace and a gap, we'd try to save as much of the tyre as we could for the final race."
Clark's biggest challenge of the weekend was handed to him in the final race, starting from tenth on the grid. He was able to charge through to finish in third place but was unable to contest for the lead.
"Unfortunately we just didn't have enough to get to that front bunch in the final race. But overall it was a successful weekend thanks to the mega effort by the BlackArts Racing Team."
The Taupō Nui-a-Tia College student extends his points lead by 30-points to 44-points over second place. Clark's efforts also assisted BlackArts Racing lead in the team's championship.
Clark's Chinese campaign is proudly supported by Hertz Car Rentals, Advance Gaming, Lakeland Glass and Windscreens, Performance Mechanical Engineering, Lakeside Wholesale Vehicles, Grass Growers Ltd and other individual supporters.
Media release: Jordie Peters