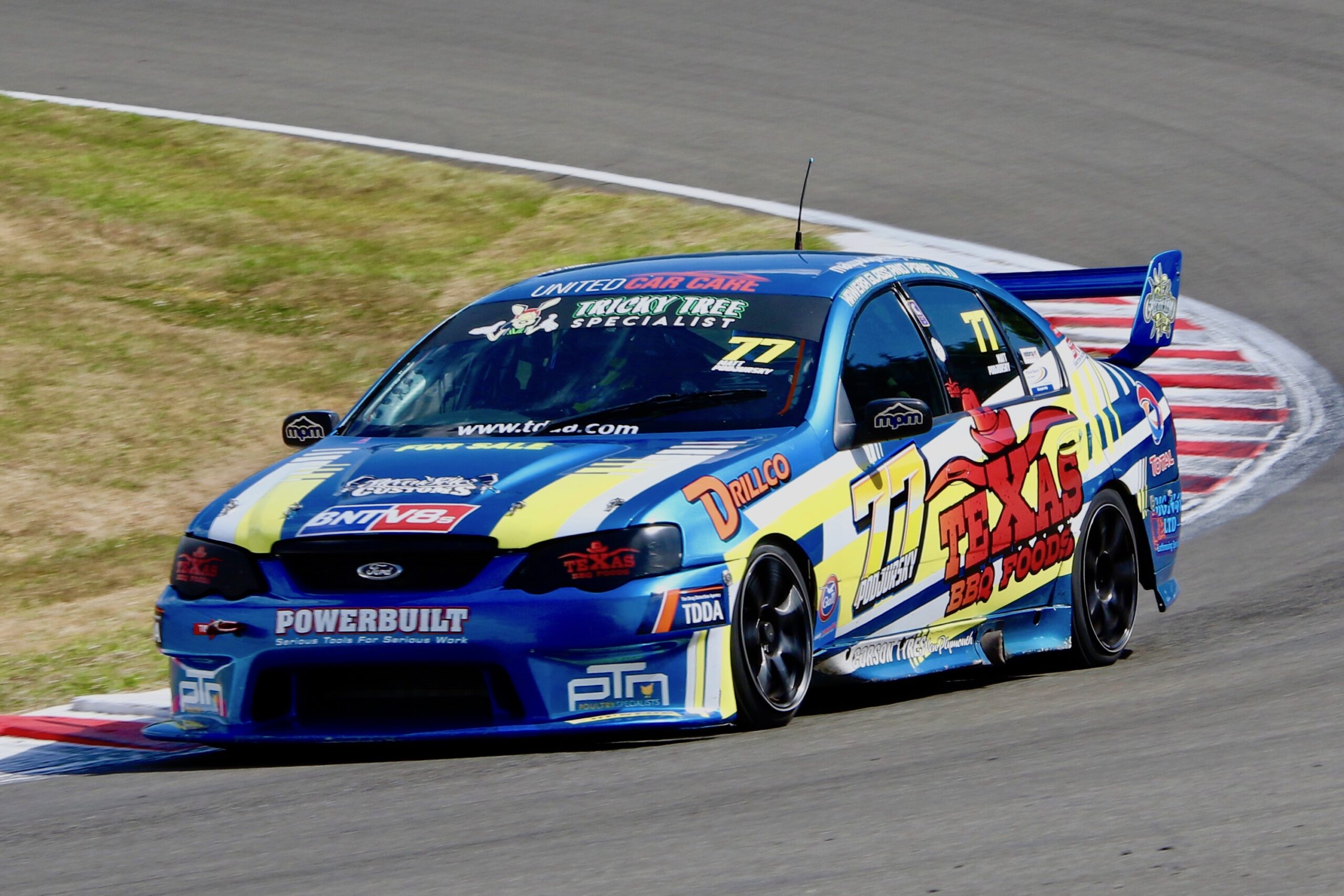 Podjursky completes near perfect round at Manfeild
Taranaki teen Matthew Podjursky, 19, has completed a near-perfect weekend in Class 2 of the BNT V8s Championship at Manfeild Circuit Chris Amon.
New Zealand's premier tin-top racing category held their penultimate round of the 2018/19 season over the weekend as a support series to the New Zealand Grand Prix event. Competing in Class 2 of the championship was Matthew Podjursky in his Texas BBQ Foods backed Ford Falcon V8.
Following a strong practice program on Friday, Saturday morning saw Podjursky set the fastest time in the 20-minute session to take pole position by nearly a second, nearing lap record lap.
The first race of the weekend, 14-laps in duration took place on Saturday afternoon and was a continuation of success for Podjursky, converting his pole position to a race win.
Sunday's second, 14-laps and third races, 16-laps, again proved victorious for Podjursky. Despite a penalty and mechanical drama in race two, he still won his class while his nearest championship rival failed to finish.
"It was definitely a good weekend!" said Podjursky.
"Being fastest in every session, pole and the wins. That made it a near perfect weekend for us!"
Following a strong start to the season, a technical breach in the second round left Podjursky chasing down the championship lead. Following his success at the weekend, he trails the lead by just 20-points with one round to go.
"It's still anyone's game, I have no expectations about what's going to happen. I just want to put my head down and do what I've been doing and let the rest pan out."
The sixth final round of the BNT V8s takes place at Hampton Downs on March 8-10.
Podjursky's campaign is supported by Texas BBQ Foods, Tricky Tree Specialists, Dign4u Ltd, PTN Poultry Specialists and Powerbuilt Tools along with his supporting partners; Hawera Glass and Panel, Steven Sole Customs,TDDA, United Car Care and Oil Intel.
Caption:  Matthew Podjursky (#77) sits second in the 2018/19 BNT V8s Class 2 Championship after the fifth round at Manfeild.