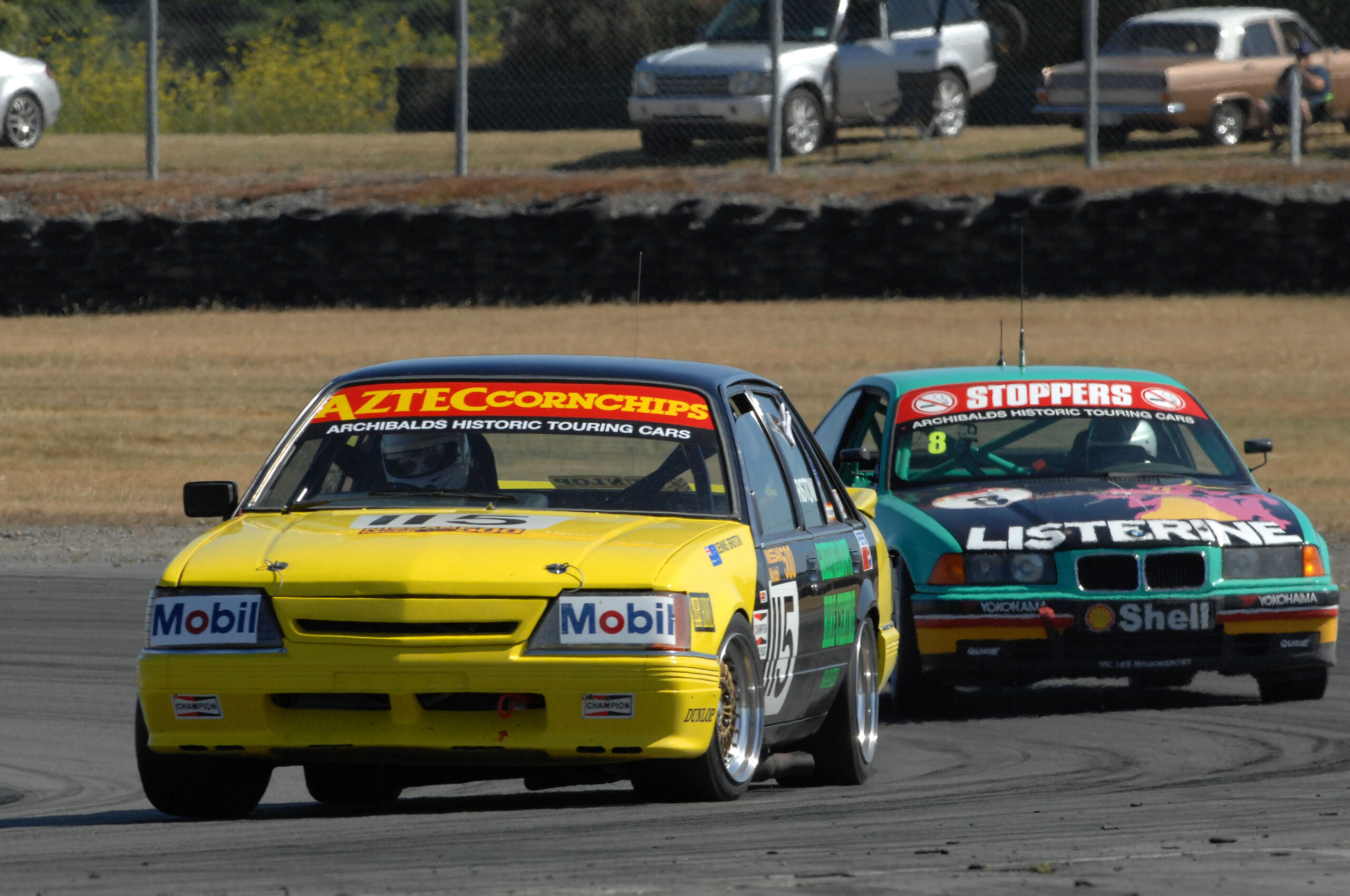 INTERNATIONAL CLASSIC MOTOR RACING AT TERETONGA PARK
Cars and drivers from around the world are set to descend on Teretonga Park in Invercargill this weekend for one of the most popular events of the season – the Evolution Motorsport Classic SpeedFest.
SpeedFest never fails to bring a fantastic array of rare, historic and exotic race cars from all over the world to Teretonga where they not only race wheel to wheel on the track but are also able to be admired in the pits throughout the weekend.
The entry list this year as always features a strong international entry with a large contingent from the UK and Australians also well represented.
One of the big talking points of the meeting will be the appearance of a former local who has entered in an iconic Formula 5000 car. LeRoy Stevenson who delighted southern crowds with his efforts at the top level of motor racing on both sides of the Tasman in the late 1990's and early 2000's will drive in the Formula Libre class in a Leda LT27, the forerunner of the McRae Formula 5000 cars.
Stevenson, now based in Queenstown, will face opposition from two other Formula 5000 cars in the class with former Formula 1600 driver Michael Collins and Dunedin driver Steve Ross both in McRae's similar to Stevenson's Leda. Other entries of note in the class are Gary Cooper of Dunedin in a Reynard 92H while Peter Strauss of Melbourne will line up in a Brabham.
The Classic Saloon class features cars such as local driver Bradley Dawson in a Chev Camaro, Jim Wallace of Cairns in a BMW M5 and another Camaro in the hands of Bruce Goodwin of Kimbolton.
Like the Formula 5000 cars in the Formula Libre Class, the Historic Touring Car Class will evoke memories of some other great eras of motor racing. The Volvo S40 SuperTourer of Lindsay O'Donnell of Christchurch and the Peugot 406 SuperTourer of Dunedin driver Stephen Grellet for instance will remind many of a great period of British Touring Car Racing while local driver Tony Forde's Walkinshaw Commodore is a throwback to racing closer to home. An iconic name in New Zealand motorsport, Trevor Crowe of Christchurch, has entered in the BMW 635 he raced with great success over 30 years ago.
A huge contingent of Formula Junior cars are entered with a large number of drivers from the UK as well as some from Australia with marques from a golden era of motor racing such as Lotus, Lola, Cooper and Brabham on the grid. The Formula Junior cars were popular features of SpeedFest two years ago.
Ralph Smith of Cromwell and the famous Lycoming Special head the entries in the Vintage Racing Car Class. The class also includes some very interesting marques such as Morgan and Chrysler.
Chris Glasier of Dunedin brings south a Marcos LM500 in the Sports Car Class while Kerry Anderson has his D Type Jaguar and Lotus and Rhubarb are noted marques.  Southland Sports Car Club President Rachael Beck lines up in the Ford GT40 built by her late father.
Many spectators will be reminded of a golden era in Southland motor racing with the appearance of two Begg cars, built in the Drummond workshop of race car constructor George Begg, when Invercargill's Dave McKenzie and Carl Rabbidge of Timaru line up in their examples in the Formula Ford Class which also features Lyndon Arnel of Australia in a Lola T440.
The programme is rounded out by Pre 65 Saloons and the Noel McIntyre Drainage Clubmans Saloons.
The action starts at 9am on both Saturday and Sunday.
Tickets are available from Auto Centre in Tweed Street, Invercargill, E Hayes & Sons, Dee Street, Invercargill and Harrisons Supplies, 59 Mersey Street, Gore. A pre-sale weekend pass is $25 per adult while a weekend pass at the gate is $35. Children 14 & under are free if accompanied by an adult. Day passes, which are only available at the gate, are $20 each.
Media release: Lindsay Beer, Southland Sports Car Club
Photo: Euan Cameron
Caption: Austin McKinley (Holden Commodore) – Historic Touring Car Class