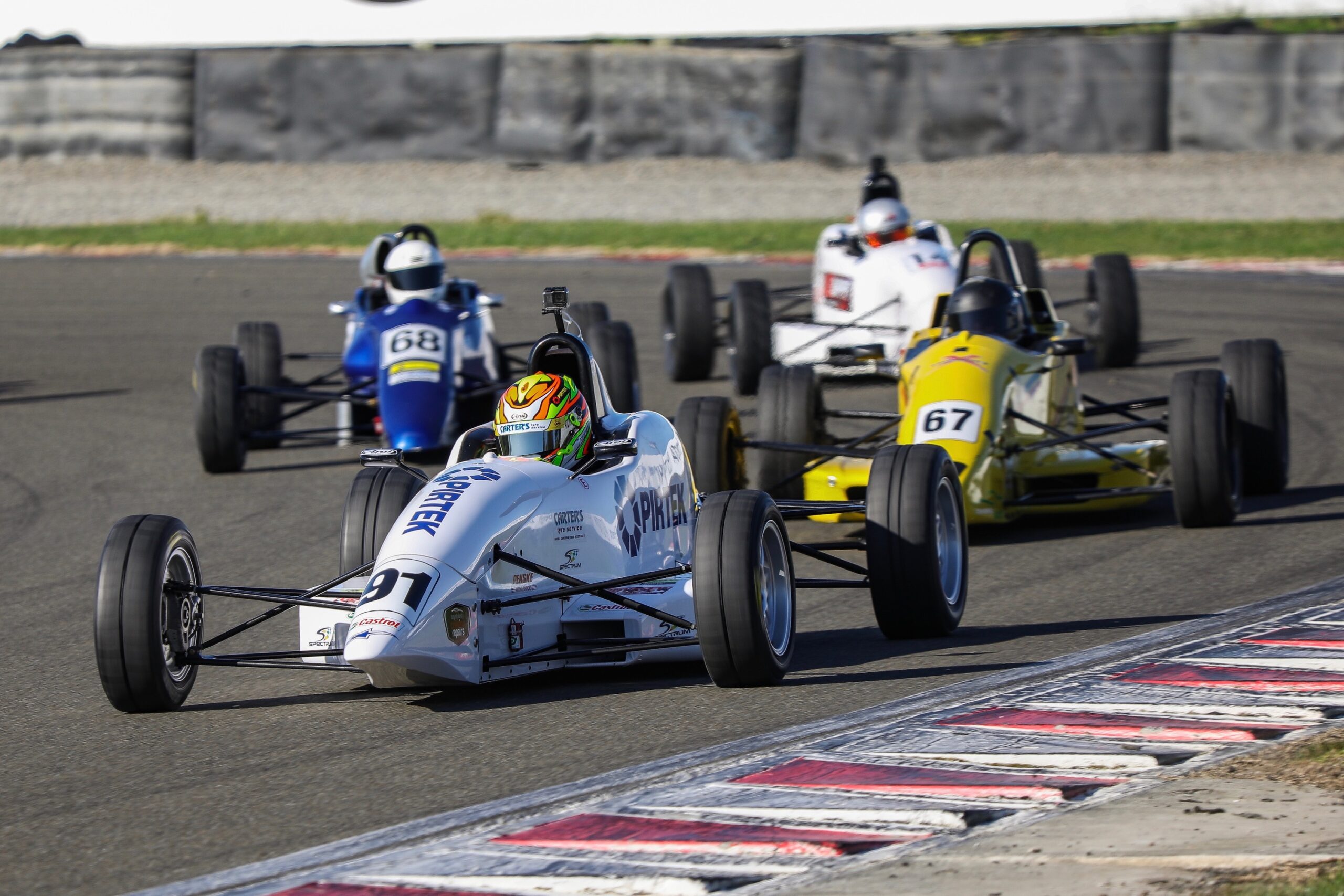 New-look NZ Formula Ford Championship set for Supercars season opener
The new-look NZ Formula Ford Championship is ready to hit the track as a support class to the Virgin Australia Supercars Championship at the ITM Auckland SuperSprint this weekend.
Headlining the changes to the National Championship is the return to the traditional 'Formula Ford' moniker after a brief stint as 'Formula 1600' since 2016. Amongst other changes are new technical regulations, the introduction of a digital media promotion package and an increase in premier events.
The new interest in the class has seen modern machinery imported to add to the country's stock of Class One cars. In turn, factory support from Borland Racing Developments for their Spectrum Formula Ford has also made its way over from Australia with multiple engineers attending the New Zealand championship events.
Expected to be in the hunt for the title are last season's third-place getter Callum Crawley and Winter Series winner Billy Frazer. While both drivers are sporting new Spectrum machinery, they won't have it easy with Zac Stichbury and Formula First stars Brody McConkey and Thomas Boniface racing modern MyGale cars, winners of the last 11 NZ Formula Ford titles.
2019 Elite MotorSport Academy winner Ronan Murphy will also be lining up on the grid in a factory-supported Spectrum. Long-running front runner James Penrose will also be one to watch along with Bailey Paterson.
The six rounds championship starts at Pukekohe Park Raceway, as the championship returns to the Supercars support bill. A month later, racing resumes at Manfeild Circuit Chris Amon for the 'OctoberFast' meeting on October 18-20 where Formula Ford will race along with side feeder series, Formula First.
After the holiday break, the championship crosses the Cook Straight to heads to the southernmost race track in the world, Teretonga on January 24-26. Whilst only contesting one South Island round this season, organisers are working hard to ensure another South Island round is locked in for the future.
A week later round four takes place at Hampton Downs for the second leg of the TRS triple-header before travelling up the road to Pukekohe Park Raceway the following weekend for the penultimate round.
Just over a month later the series wraps up at Hampton Downs on March 27-29 where the 2019/20 NZ Formula Ford Champion will be crowned.
2019/20 NZ Formula Ford Championship Calendar
Round 1: Pukekohe Park Raceway – September 13-15
Round 2: Manfeild Circuit Chris Amon – October 18-20
Round 3: Teretonga Park – January 24-26
Round 4: Hampton Downs Motorsport Park – Jan 31-Feb 2
Round 5: Pukekohe Park Raceway – February 7-9
Round 6: Hampton Downs Motorsport Park – March 27-29