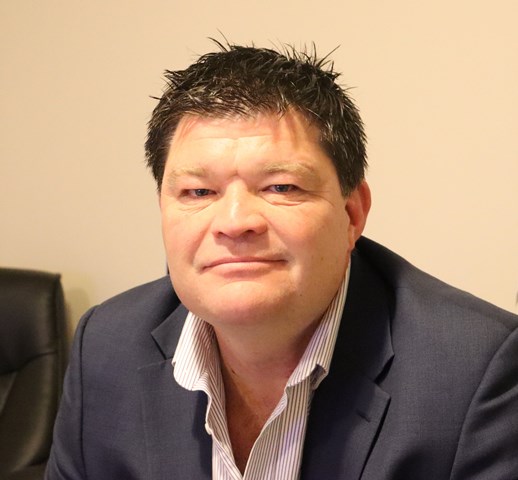 New CEO for MotorSport NZ brings commercial and technology background
Simon Baker starts as MotorSport New Zealand's new Chief Executive Officer on 29 July following a comprehensive recruitment process conducted by the organisation's board members.
MotorSport NZ is the Federation Internationale de l'Automobile (FIA) appointed governing body for motor sports in New Zealand and required a new CEO when the previous CEO Brian Budd resigned after ten years with the organisation.
Mr Baker is a Wellingtonian with a strong background in technology, team leadership, sales and marketing, and has a lifelong passion for sport.
MotorSport NZ President Wayne Christie says: "After considering a number of very desirable and well-qualified candidates, the board is very pleased that Simon Baker has accepted the role. We are very much looking forward to him leading the MotorSport NZ office and the organisation into the future.
"Simon's infectious enthusiasm and determination to succeed, together with his previous experience in management and sales roles makes him the ideal person to continue to strengthen our vision of being New Zealand's most exciting sport."
Baker's appointment forms another aspect of the strategic changes that the organisation has been going through since revising its constitution in 2015. At that time, the management structure evolved from having a general manager report to an executive committee with significant involvement in day-to-day operations, to a board-and-CEO format where the board takes more of a governance role and the CEO is responsible for daily operations and meeting key performance indicators.
Christie adds: "The board has set some very ambitious goals to see MotorSport NZ continue as the pre-eminent governing body for motor sport in New Zealand and has every confidence that Simon will not only deliver on these goals but, with the support of our knowledgeable and passionate staff, will exceed the expectations placed upon him by championing the virtues of MotorSport NZ with prospective partners for the benefit of our member clubs, licence holders and other key stakeholders."
Baker says he's always had a passion for motorsport since he was a child with brief forays into karting and speedway.  Last year Baker started competing in an RX8 in the Mazda Pro7 Racing Series. He says he loved it and has since become involved within the club at an administrative level.
"My career, especially in the last ten years, have been involved with the sports industry, exposing me to some of the challenges facing sports organisations locally, nationally and globally," says Baker. "Given that motorsport is one of my passions, I was really interested when the role came up. Upon meeting with Wayne Christie and the board and discussing the role, it was clear that the board was not seeking anyone to run the technical or regulatory aspects of the business as MotorSport NZ already has these skills through people like Elton Goonan, Terry Carkeek and rest of team. Rather my skills and experience will very much augment the current capabilities of the team.
"Like a lot of sports, MotorSport NZ faces challenges such funding and environmental impact. Equally we have a number of very exciting opportunities such as diversity and E-Sports. I've also found it fascinating learning more about New Zealand's contribution to motorsport on the global stage, that also highlights some great opportunities for competitors and NZ exporters alike."
Baker adds: "Initially, I have a lot to get up to speed with within the business of MotorSport NZ, and will be taking the time to meet stakeholders and gain a better understanding of where we need to focus our efforts for the long-term future of the sport."
More information about MotorSport NZ can be found on the website www.motorsport.org.nz. MotorSport NZ is a democratically formed incorporated society comprising 97 member clubs throughout the country.
Media release: Kate Gordon-Smith for MotorSport NZ