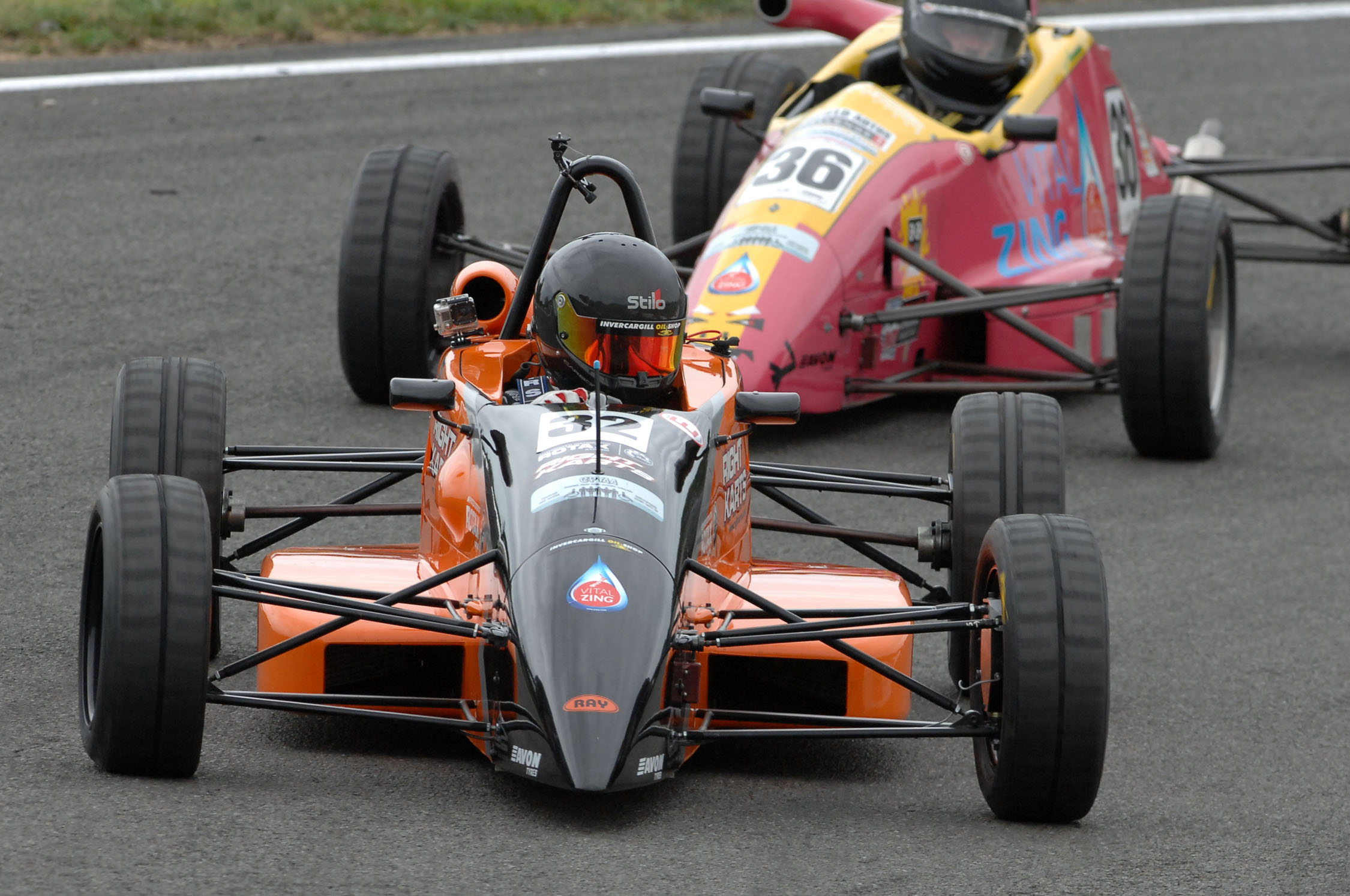 More 'young guns' take on the battle for South Island Formula 1600 title
The 2018/19 South Island Formula 1600 Championship gets underway at the Mike Pero Motorsport Park in Christchurch this weekend with 23 single seaters expected to take the grid. Last season's champion Josh Bethune makes a return with a last-minute entry. The Auckland driver is keen to both defend his title and make a second bid for the national title that gets underway in November. Having campaigned a Mygale for the first part of last season, the team then switched to a brand new 2017 Ray and will campaign this car over the summer.
Runner up from last season Kurt Peterson along with third placed Ethan Anderson have decided not to compete this season although Peterson may yet compete in a several rounds. Bethune will have his hands full with Southland's Jordan Michels deciding to tackle his fourth season in the category. Michels has proved to be very quick but both his South Island and national title bids last season faulted with unexpected technical problems.
Bailey Paterson (Stealth) returns for a second season. The Christchurch teenage proved very competitive last season finishing fourth overall and will focus on challenging for race wins.
Stepping up from kartsport is young rookie Zac Stichbury from Hastings, who will be driving the ex Callum Hedge Mygale that won the national title last season. With Hedge competing in the TR86 Championship and looking to compete in Formula Ford in Australia, Stichbury will take over the 'reigns' in this very competitive car. Zac is a third-generation race following in his late father Ashley and grandfather Paul's footsteps.
Two South Island F1600 Club scholarship cars have been made available this season. James Penrose will pilot the ex-Jeremy Shaw Stealth while Greg Inwood will drive the ex-Les Singh 92 Van Diemen. This F1600 car that has been hanging from the rafters of an indoor kart track for 11 years and brought out of retirement..
Anna Collins makes a return to the championship but this time in the ex-Alastair Hey Stealth while Matt Butchart steps up from competing in Class 3 to driver the ex-Collins Stealth.
Also returning will be regular stalwarts Stephen Heffernan (Stealth), Noel Atley (Crossle 55F), Robert Toshach (Spectrum 0801), Grant Campbell (Van Diemen RF03), Steve Edwards (Mygale), Roger McKenzie (Begg FM3), Graham Dickie (Begg FM3), Andy Downs (1983 Lola 642E) and Simon Spencer-Bower (Van Diemen RF93).
Back from the UK is Ben Stiles (Stealth) who lands back in NZ having competed in Formula Ford back in Britain.
Drivers' and teams will compete in three different Classes and face six rounds of competition with a number also expected to compete in the national championship. Three of the SIF1600 rounds also double as NZ Formula 1600 rounds with two more North Island events in February.
2018/19 South Island Formula 1600 Championship Calendar
Rnd 1: October 27-28 2018, Mike Pero Motorsport Park, Ruapuna, Christchurch
Rnd 2: November 10 2018, Timaru International Raceway, Timaru (also Rd 1 NZ Formula 1600 Championship)
Rnd 3: December 1-2 2018, Teretonga Park Raceway, Invercargill
Rnd 4: January 12-13 2019, Mike Pero Motorsport Park, Ruapuna (also Rd 2 NZ Formula Ford Championship)
Rnd 5: January 18-20 2019, Teretonga Park Raceway, Invercargill; (also Rd 3 NZ Formula Ford Championship)
Rnd 6: April 6 2019, Timaru International Raceway, Timaru
Photo: Euan Cameron
Prepared by SB Networks on behalf of the South Island Formula Ford Club