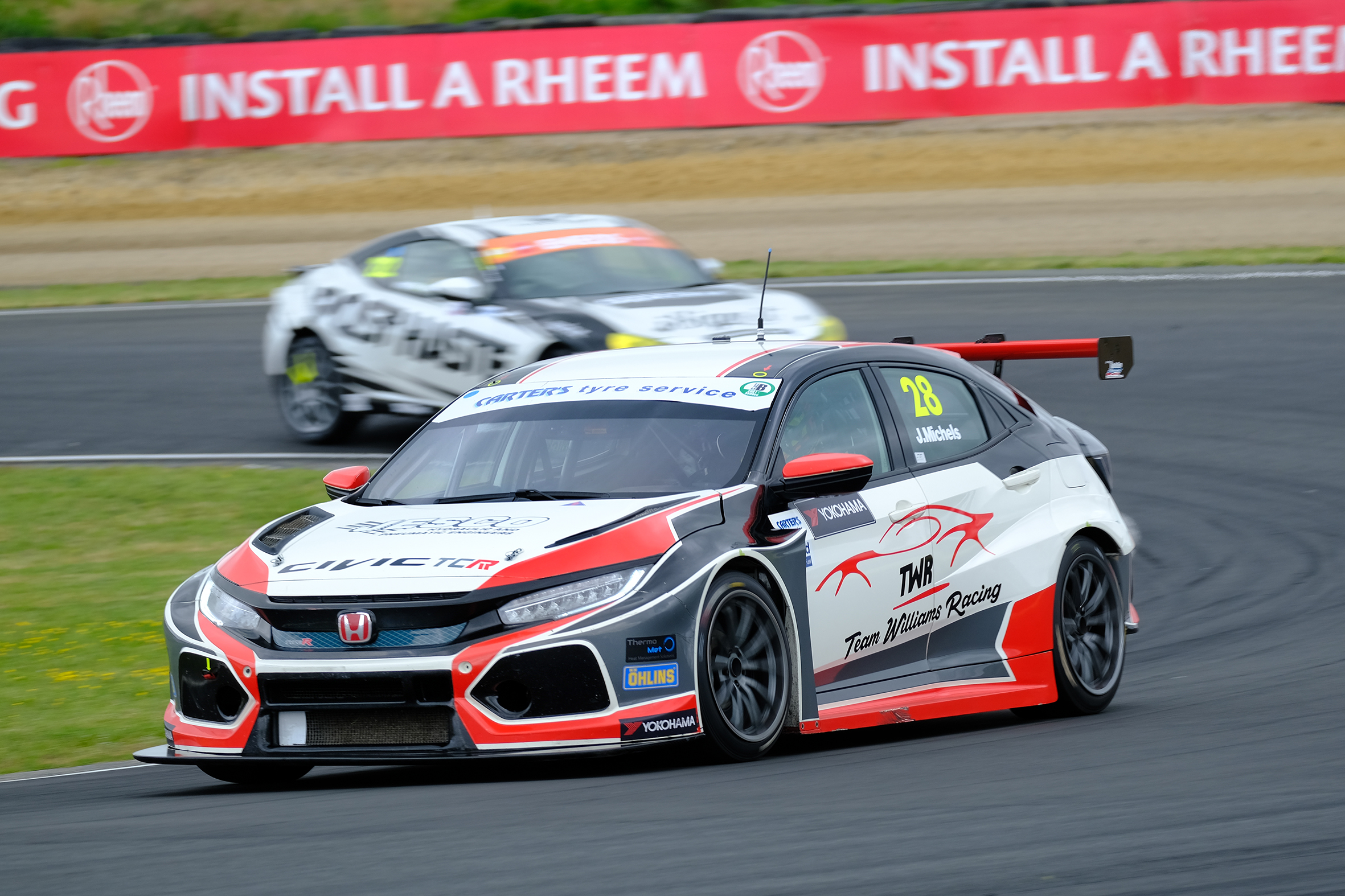 Michels takes New Zealand Endurance Championship class title
Just two weeks after sealing the Class B title in the Carter's Tyre Service South Island 1 Hour Endurance Series, Invercargill racing driver Jordan Michels has added the Class 2 New Zealand 1 Hour Endurance Championship title to his 2019 achievements.
The championship was fought out over a single race at the Hampton Downs circuit in North Waikato on Saturday and Michels took his Team Williams Racing Honda Civic Fk7 TCR car to victory in the class as well as an impressive seventh overall.
It was the young Southlander's second New Zealand Championship title of the year as he also scored a stunning victory in the NZF1600 Championship just a few kilometres away at Pukekohe Park Raceway in March in what is becoming a stellar year for Michels.
The race took place on the longer international circuit at the Hampton Downs layout and it was the team's first opportunity to run there. "Jason Leifting, my engineer, was back and he had a good approach to the track," said Michels after his success. "On Friday we tried a few new things and we continued learning more about the car. Qualifying on Saturday was strong and the race was faultless, the car was the best it has been all year. We were hunting down a Porsche near the end in the overall standings but ran out of time."
Michels was quick to thank Peter Williams and his family who have provided the car for Jordan this season. He also praised his Evolution Motorsport crew as well as engineer Jason Leifting who has engineered Michels to both his New Zealand titles.
Michels and his team now turn their attention to the new TCR New Zealand Championship that will commence at Highlands Motorsport Park in Cromwell over the weekend of 18/19 January next year. However, in the intervening weeks the team has a lot to do. "We have quite a bit to do to turn the car around for the series," says Jordan. "The team will pull the car down which will enable them to get familiar with it while I work on my fitness after a broken collarbone recently. Hopefully we will get a few test days in as well."