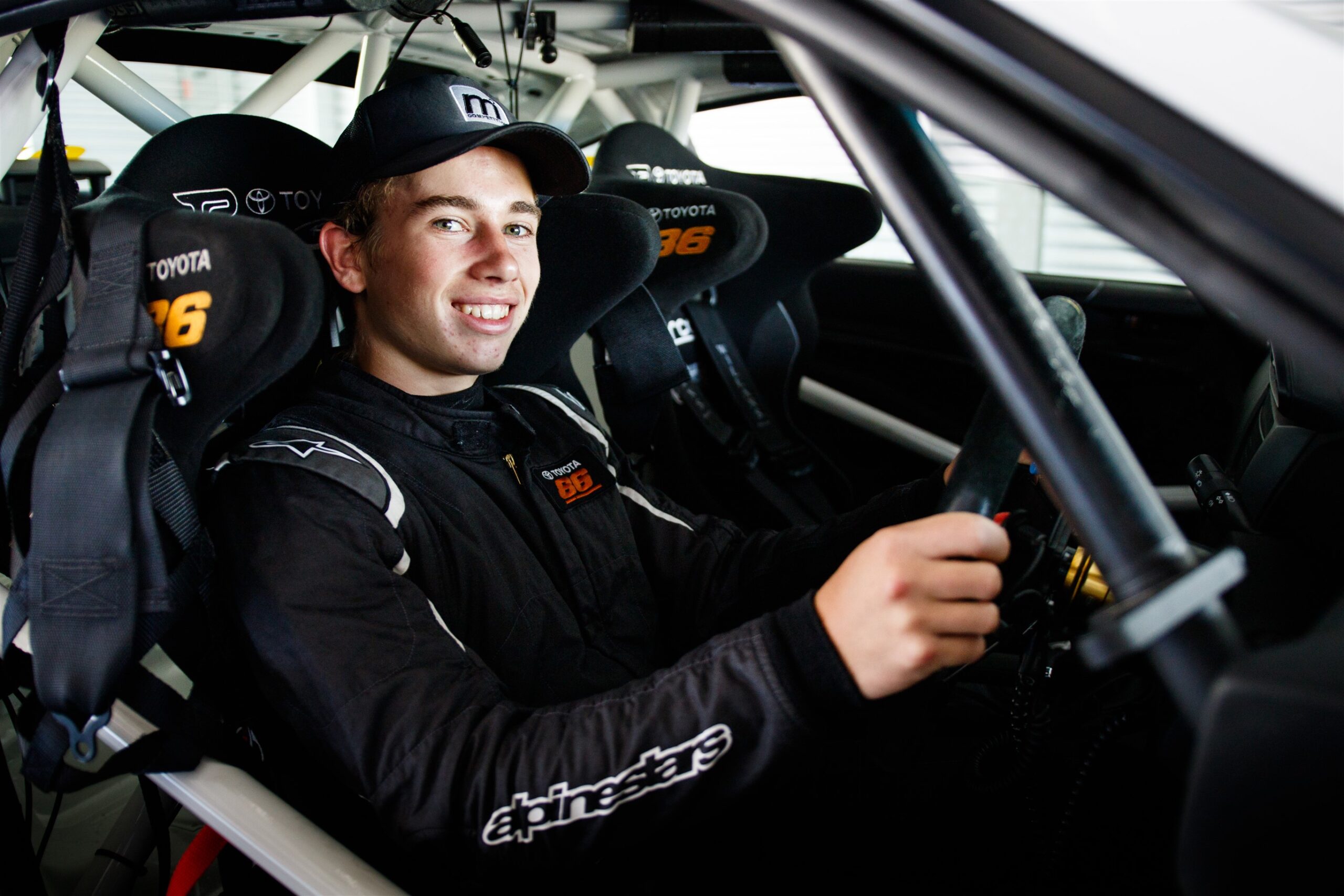 Davison ready for championship challenge
Bigger, stronger, faster. That's the new look for Connor Davison who will start his second full season in the Best Bars Toyota 86 Championship aiming to make a big step forward.
The Cambridge youngster – who will have just turned 15 when the season begins – has put a massive effort in on and off-track over the cooler months to make sure he's at the sharp end of the grid, in the race for what is arguably the country's most closely contested championship.
"Last season was my first time driving a car, let alone a race car so I had a lot to learn. We managed to progress throughout the season and got some significant results as I learned the car and how to get the most out of it," he said. "I finished the year knowing there was a lot more to come and this coming season is all about moving to the next level. I still have a lot to learn and I can't wait."
In the off season Davison has been excelling in his karting which he has been competing in since he was seven years old, this year moving into seniors at the age of 14. Connor chose the KZ2 class as it is more comparative with car racing with a six speed gearbox and standing starts.
Connor competed in the ProKart Racing Series as the youngest driver ever and as the series progressed he moved up in the standings with results that included winning the final race at the final round against vastly experienced opposition.
He's also secured continued backing from his sponsors from last year and continues his relationship with M2 Competition, Highlands Motorsport Park, Hampton Downs, Kea Trailers, Advantage Tyres, Wraptrade, McIndoe Construction and Helmart Helmet Design.
To keep himself fit, he's been busy in the gym and rowing in the key stroke seat of his school's coxed four boat, winning a bronze medal for St Peters School Cambridge in the Maadi Cup in the Junior 16 Coxed Four class, an amazing achievement. Fitness isn't the only significant gain he has made off track over the last few months. Along with new M2 Competition team mate Campbell Stewart he's spent time at the Paul Morris Driver Academy run out of the Norwell Motorplex facility in Australia.
Under the expert tuition of Stephen 'Robbo' Robinson – one of the most experienced driver trainers, coaches and program developers in Australia – he's been refining his driving technique in Toyota 86s.
"It's a first for drivers in this championship and we now have an on-going relationship with the facility who will take an active interest in the development of our two drivers over the course of the season," explained M2 Competition's Mark Pilcher.
"They will attend our events and provide feedback and input for our drivers when it is required. There's no question that they will benefit from this type of relationship and of course it puts both on the Australian radar too, which is no bad thing for any driver coming up through the ranks."
Connor will also continue his relationship from last year that he has built with Tom Alexander on the radio and as his driver support. His championship campaign begins in Pukekohe before heading to the South Island for rounds at Highlands Motorsport Park and Invercargill's Teretonga Park. It then moves to the North Island for the New Zealand Grand Prix meeting at Manfeild – Circuit Chris Amon and then onto Hampton Downs before concluding with a non-championship race weekend at the Virgin Australia Supercars event at Pukekohe Park in April.