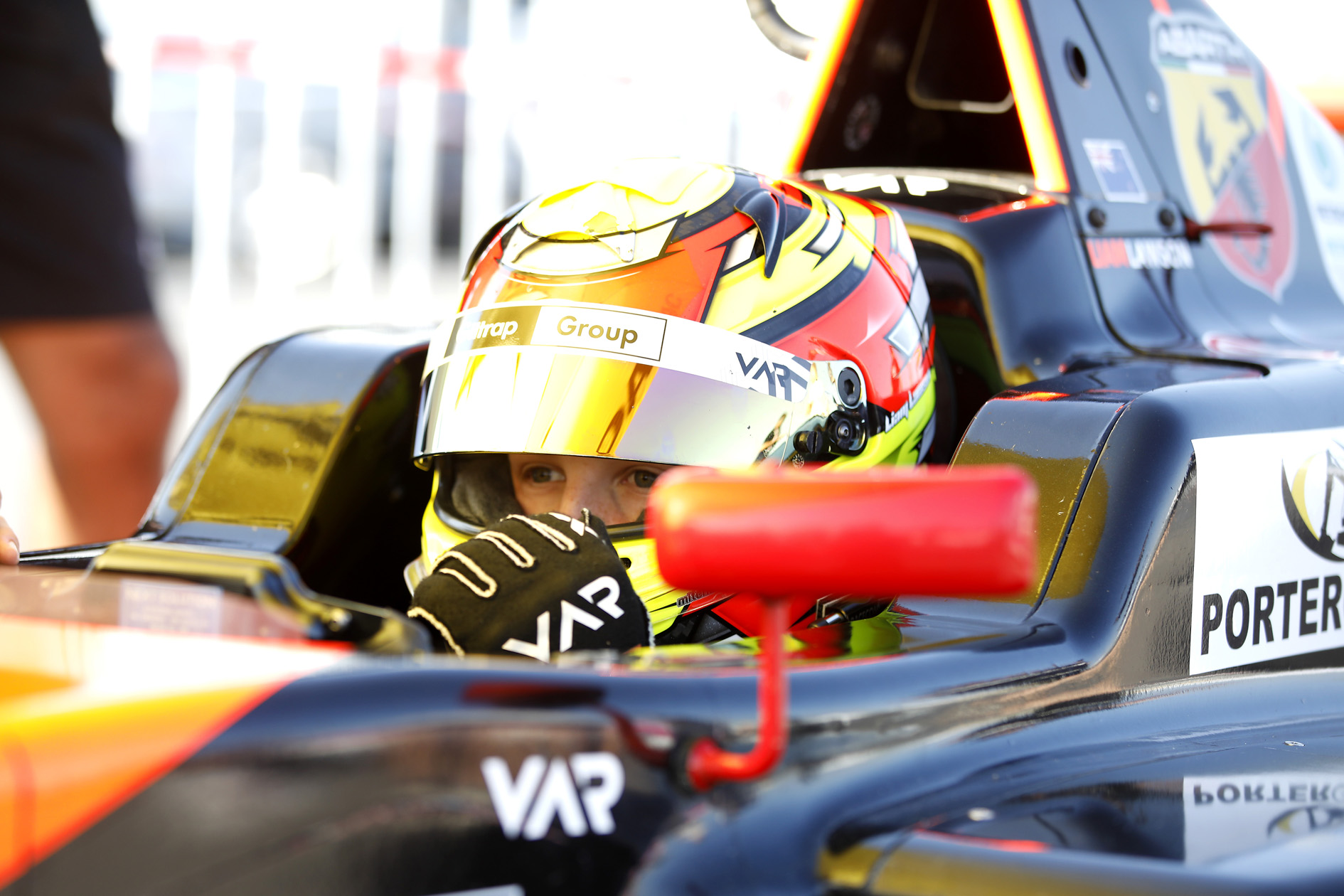 Lawson to race Asian F3 this weekend
Liam Lawson will make his Formula 3 race debut this weekend when he drives for Irish-based Pinnacle Motorsport in the final round of the Asian F3 series this weekend at Sepang.
Fresh back from his debut season in Europe, the 16-year-old from Pukekohe received the call up to race in the new Halo-equipped F3 car and just 48 hours later was on a plane to Malaysia.
With his 2019 European plans still very much up-in-the-air, the chance to drive one of the new Tatuus F3 cars, which will be the basis for two new racing series in Europe next year, was too good an opportunity not to accept.
"It was such a surprise. I really didn't see this coming," said Lawson, who was enjoying being home with his family and mates when the offer came.
The five round Asian F3 Championship is the first to use the new Tatuus monocoque with the Halo system. The car is powered by the turbo-charged Alfa Romeo 1750 TBi engine and produces 270hp.
Lawson tested a current European Formula 3 car at Lausitzring in Germany and then at the iconic British circuit, Silverstone before returning to New Zealand, but acknowledges the Asian car will be completely different.
"I'm sure it'll be quite different to the what I've tested already. The team has a simulator which I've use as soon as I there, then the next day it'll be all new when I get in the car. I'm looking forward to it," he said.
British driver Jake Hughes, who finished 4th in last weekend's Macau Grand Prix, has all but won the championship from his teammate Raoul Hyman.
"Jake's a very experienced driver so if I can be close to his times I'd be happy."
Lawson will get two Test sessions in the car on Thursday, with two Qualifying and one race on Friday, then a race each on Saturday and Sunday.
Learning a new car and a new circuit might not be the only challenges Lawson has to deal with. The local weather prediction is for showers with the odd thunderstorm for three days, before a fine day come Sunday.
Caption: Liam Lawson will make his Asian F3 debut this weekend.  Image free by VAR.
Prepared by SpeedSport